Most professions have a specific attire that is meant for it, and as a nurse, there is a particular dress code you should adhere to every time you go to work. This makes a huge difference in your performance, mainly because you spend most of your time on your feet, and Rasolli clogs will keep you comfortable during your long-hour shifts.
Being in the nursing profession means you must wear quality nursing shoes to work every day because, without them, your back, feet, and legs will develop pains from all the stress of standing or walking for long hours. Since there is no one shoe fits all, there are different types of nursing shoes like clogs, sneakers, slip-on, etc. that you can choose from. When deciding which pair of shoes is right for you, you need to consider the different kinds of environments you work in so that you can pick the appropriate pair of shoes.
Who is Rasolli?
Rasolli is among the most significant and well-known importers of shoes in the U.S. Their growing success is based on delivering products on time at the lowest cost without compromising on their quality. His shoe company has over 25 years of experience in the industry with buying power and quality assurance, which helps to ensure that their products maintain their high quality and are delivered on time. All the orders placed are manufactured in their factories where materials are selected, and quality control is done according to their quality standards. Apart from clogs, they have a wide collection of ladies, men, women, and children's shoes that cater to different styles and preferences.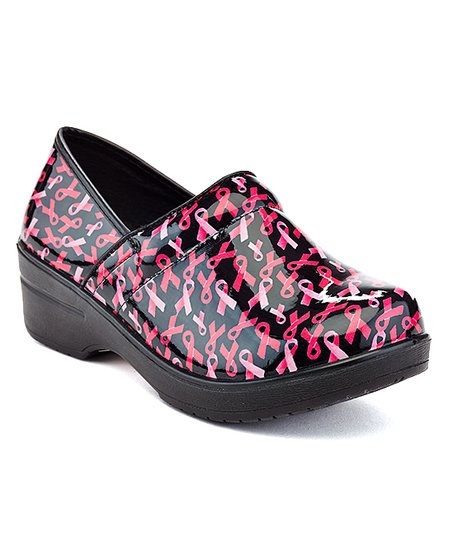 Rasolli clogs
Clogs are very popular with nurses because they provide you with better support, which helps to reduce back, foot, ankle, and knee pains, which is essential since you spend most hours of your shift on your feet with very little time to rest. One of the nursing shoes you should consider is the Rasolli clogs that have a closed back and combine both comfort and style so you can be stylish without compromising on style. They have a simple design that you can wear to work and on your day off when running your errands. These nursing shoes are made with synthetic leather and padded insoles for your comfort.
Points to consider when choosing Rasolli clogs
Glossy surface
Shoes that have a glossy surface don't allow dirt and dust to stick on them, so they're straightforward to clean. These clogs come in different colors and attractive floral prints that have a classy look and would go well with your nursing uniform.
Padded insole
The padded material of the insoles could be made from gel, foam, or leather. These insoles are meant to provide support to your feet during the long hours you spend on your feet walking, standing, or running and by providing a better fit and a good grip. The padded insoles will help to relieve pain from your legs, knees, back, and feet and relax the pressure points on your feet so that you don't have to worry about your feet but focus on providing care to your patients. The insoles are also good for relaxing the pressure points on your feet so that you remain comfortable throughout the day while evenly distributing the shock on your feet and heels. The insole is skid resistant and very easy to maintain.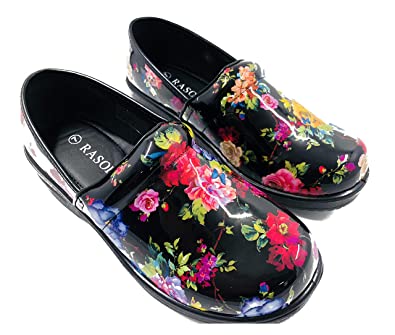 Synthetic sole
These clogs are made with a synthetic sole that is comfortable and more durable, as you will be wearing them for an extended period. They can withstand the wear and tear of being used every day. They're also straightforward to clean and maintain.
Closed-back
These nursing shoes have a closed back that helps to support your ankle and reduce the pain in your knees as a result of standing and walking for long periods. The shoes cover your feet completely, providing a secure fit that makes you comfortable and safe as you walk. Your feet are also well protected from any spills from chemicals and hazardous materials, as well as sharp falling objects.
Platform height
This shoe has a platform height of 1.5 inches, which is perfect for providing support for your ankles so that you don't experience any pain while walking on hard surfaces. This platform height protects your ankle and at the same time provides excellent arch support for your feet so that you can be able to walk or run more comfortably. They also add panache to your professional look.
Affordable
On average, you can get closed-back clogs at reasonable prices, and you don't have to rob a bank to wear comfortable clogs to work.
Pros
These nursing clogs are very affordable
They are available in a variety of colors and floral prints that are beautiful and crisp
The platform height provides excellent arch support and feet protection
The glossy surface makes it easy to clean and maintain
Has a padded insole that provides you with maximum comfort
The synthetic sole is durable and lightweight, so your feet don't feel heavy
Cons
Doesn't offer clogs to all foot arch types
The overall durability of the clogs is in question
Why nurses love wearing clogs
Comfort
Nurses love clogs because they're very comfortable. When you're on your feet for 12 hours, comfort is essential. A new shoe may be comfortable when you try it at the shoe store, but after you wear it for more than an hour during your shift, it can start to become very uncomfortable. This means the shoes are comfortable, but they don't have the right support that your feet need. The best thing about clogs is that they provide both comfort and support.
Support
As a nurse, one of your duties is to support and carry your patients, and overexertion can put a strain or damage your spine, which is one of the most common injuries among health workers. Clogs have a sturdy interior that will provide adequate support for your feet and ankles while providing relief to your back from the additional strain. Wearing shoes that don't offer enough support can stress your back and lead to lower back pains and other back problems.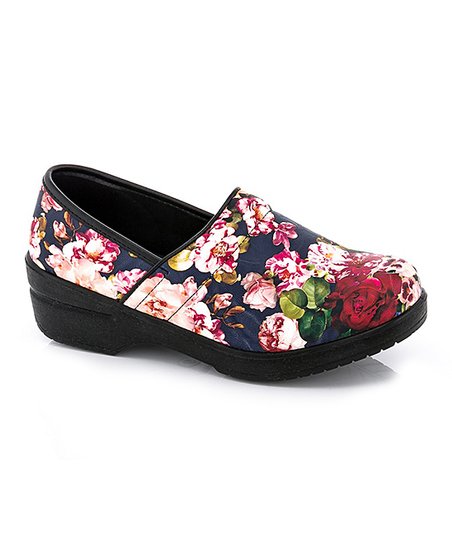 Easy to clean
It's a common occurrence to find spills on the floor from medical liquids, bodily fluids, water, and other liquids, and these liquids can splash on your shoes. Apart from causing falls and slips, these contaminants on the floor can also damage your shoes. If your shoes are made with fabric material, it can be tough to remove stains and even more difficult to clean. Clogs are made with material like leather, rubber, or synthetic that is very easy to clean that only requires a wet cloth, and doesn't take long to dry.
Durable
Most clogs are usually made with quality rubber that lasts longer than other materials. Compared to other shoes that lose their appearance and become worn out after a few months, rubber clogs are more durable and retain their appearance and shape for a longer period.
Help to reduce back pain.
Musculoskeletal injuries are prevalent among nurses because of either handling patients or carrying heavy equipment, and this leads to nurses missing work. The best thing about nursing clogs is that they help in your back aches after being on your feet for more than 12 hours because you will be very comfortable and well supported. Wearing the wrong type of shoes can have serious consequences for your health.
Breathable
Compares to sneakers and other closed shoes, clogs with an open back are more breathable, providing more air circulation for your feet so that they don't sweat or overheat. Having sweaty feet can be very uncomfortable, and it increases your risk of getting a fungal infection like an athlete's foot.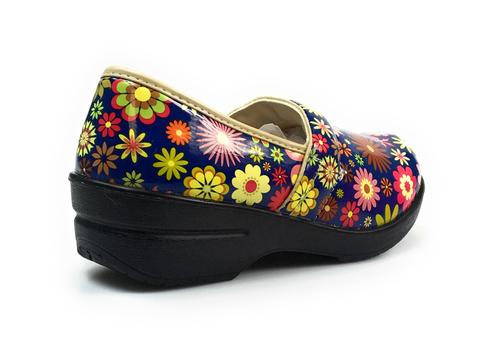 Easy to slip on and take off
One of the best feathers in clogs is how easy they are to slip on and take off. Working in a hospital makes you more cautious of everything you touch so that you avoid spreading germs and infections with your hands, and wearing shoes that you don't need to use your hands to wear or take off is a huge benefit.
Reduce stress
Shoes that provide you with comfort, support, durability, breathability, etc. help to reduce the stress on your feet during the long hours. Stress is a common thing with the nursing profession, and coupled with being on your feet for the better part of your shift can cause back and feet pains. However, wearing shoes that provide good support helps to reduce the stress on your pressure points.
Protect your feet
Wearing open-toe shoes or sandals can help to keep your feet cool. Since your dressing code doesn't allow you to wear open shoes, clogs have good air circulation and protect your feet. The front part of your feet is covered so your feet won't suffer any injuries from falling objects or harmful spills.
Conclusion
With the wide variety of clogs in the market today, it can be hard and confusing to find the best clogs for you. Rasolli clogs are beautiful shoes that come in a wide variety of colors and prints. They're very comfortable, offer excellent arch support, easy to clean, durable, and protection for your feet. They're very affordable, and you can choose the color that suits you instead of the usual black and white solid colors.