If you are a nurse, then you probably know that the most important thing is to maintain as high comfort levels as possible as you work and attend to patients. Your work is already demanding enough since you are taking care of the sick, so you do not have things easy. You also need to deal with emergencies at times, such as when a patient is being brought in to the ICU.
All these things can take quite a heavy toll on your body, especially considering that you are standing for very long hours every day. There is a study that revealed that the average nurse walks up to three-and-a-half miles every day if the nurse happens to work a ten-hour shift (which is usually the case).
With this in mind, it is a requirement to have comfortable shoes to help you perform your job as efficiently as possible. The good news is that nurses' shoes are comfortable, due to the nature of work – and we will take a closer look at that in this article.
What are the attributes to look at?
Since you are in a job that requires you to be on your feet for long hours, you will need good footwear. The wrong choices can result in problems developing or worsening, such as foot pain.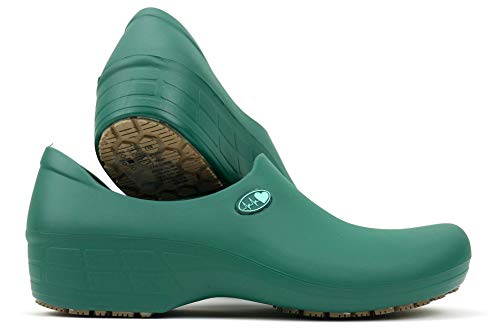 The best shoes for this case have certain attributes that you need to look for when you shop for them. They are:
Cushioning and arch support
We are pretty sure you do not need to be told at this point that cushioning and arch support is critical in shoes, regardless of the shoes you are wearing. It is not just servicing your feet, bit also improves your body posture, which means less pain in your back and spine.
If the shoe has the right levels of cushioning, it will also absorb the impact that running, walking, and standing the entire day can do. This will prevent pain in your knees, ankles, and hips, keeping them from becoming inflamed and sore, and the shoe also lasts longer.
Wide toe box
Did you know that your toes naturally spread out throughout the day? They do, and this helps the foot to achieve better weight distribution. Because of this, the foot tends to 'expand' as the day goes on, ad a shoe that fits you in the morning will not necessarily fit you in the afternoon – so when the shoe has a narrow toe box, you begin to feel pain during your shift.
To avoid the problem, ensure you get a pair of shoes that have a wide toe box. Never go for shoes that are a half-size smaller than the usual, unless it gives your feet plenty of space. Besides, it is best if the shoe has reinforced toes, which will protect them from injuries in case any object falls on them.
It is important to get non-slip soles.
You know that hospital floors are slippery almost all the time, and it is dangerous for both you and your patients when you slip and fall. A recent report showed that 48% of the injuries that hospital workers tend to get are due to patient handling, and the injuries that result. Many times, you will need to support patients physically and carry them, even to separate beds, and the wrong shoes will risk damaging your spine and back in the long term.
Therefore, it is essential to get shoes with non-slip soles. In case the sole wears down, you can also buy non-slip pads that you can attach to the soles, and these will add some much-needed traction. Shoes like clogs also help greatly, since their interior is stronger than trainers, and your ankles and feet are constantly supported.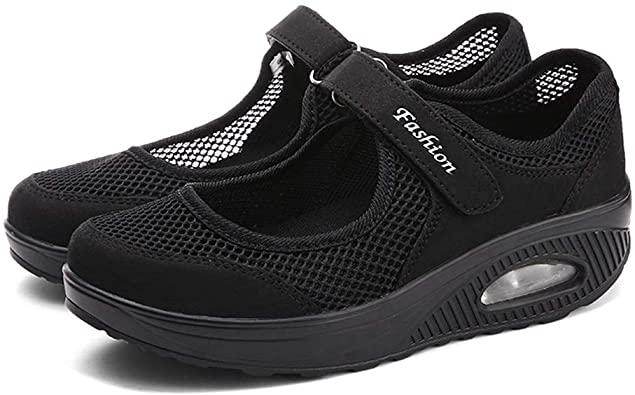 Should you go for leather or mesh?
While you might choose to wear sneakers for your job because they are comfortable, they have certain disadvantages when you are a nurse. They are still light and breathable due to the mesh upper, but they are difficult to clean. Considering that part of your job as a nurse is having to deal with messy body fluids from patients, sneakers do not give you much protection against vomit, urine, blood, or anything else.
However, leather shoes are quite easy to clean, yet remain breathable. You only need to wipe them using an antibacterial cloth. Even though they might be heavy compared to sneakers or mesh shoes in general, the correct style will make them look professional, which allows them to be versatile enough choice as you transition between different parts of your work.
Allows you to switch up your look between different days
Leather is indeed a breathable choice of shoe, but that does not make it immune to trapping of odors as time goes by. This leads to the development of an athlete's foot, foot odor, warts, and other foot complications, especially if you do not deal with it. It is also important to note that leather tends to wear down between uses if you do not allow it a chance to take a breather.
To avoid the problem, give your shoes a quick spray using a solution of antiseptic cleaner. This will kill bacteria and germs. Also, have several pairs of shoes available and alternate them so that they can dry off during the off-days.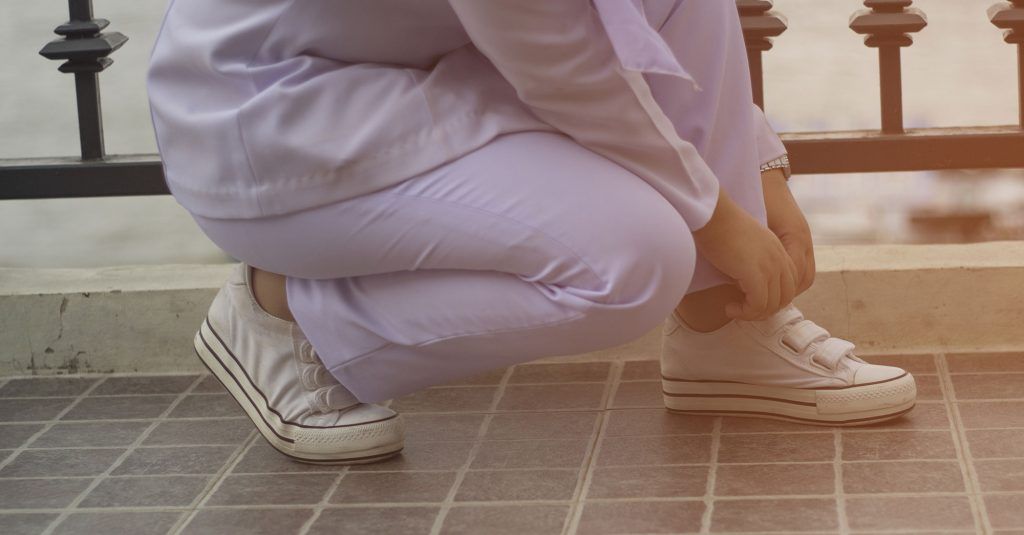 Always wear socks
Socks are greatly underestimated in footwear, but it is essential to wear the right socks. They should be breathable and able to absorb as much moisture as possible so that they can guard the feet against becoming very sweaty and reduce foot odor. It is also a great idea to wear compression socks as a nurse – these will boost the circulation in the legs and go a long way to reduce muscle soreness when your long shifts end.
Conclusion
Getting the right shoes for your job is important – and nurse's shoes are comfortable enough to handle that.