You can never go wrong with the right shoes, regardless of where you work or what your job entails. For nurses, this statement could not be any clearer – the job requires constant standing, walking around the hospital grounds and floors, attending to patients, participating and helping doctors in medical procedures, and other functions that nurses have to deal with every day.
It is not surprising to find that getting a pair of comfortable shoes is a top priority, as a study revealed that the average nurse working on a ten-hour shift walks an equivalent of 3 and a half miles every day. There are numerous options available in the market as well, and it is not challenging to find a pair that you like – including crocs, clogs, and sneakers.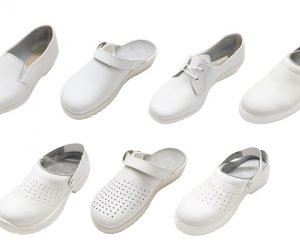 One of these options that many nurses are turning to is the Keds. For many nurses, wearing clogs is not really part of their style choice, even though they are considered as a traditional wear for nurses. Some might find them to have an odd shape, be too heavy for them, or have a strange design that they do not like.
Keds are offering an excellent alternative to that, but you might wonder whether they are actually worth the buy, or whether you should just switch them for something else. After all, you want as much comfort as possible, but you also want to do it in style. In this article, we seek to find out all that and more, so read on.
History of Keds shoes
The history of the company dates back to 1916, and they are considered an American brand that makes their shoes with rubber soles and canvas material. The original design of their shoe "Champion' was marketed as the first-ever canvas top 'sneaker.'
They are widely popular, especially among women who are in colleges, as well as girls from elementary school age until high school. Their popularity has also increased with endorsements from various celebrities, and this has made them into a widely-used shoe that even features in some hospital settings as well.
In this case, Keds is an excellent shoe for all general use, which is why it is so popular. However, it does not work very well in a hospital setting, due to certain factors we will discuss below.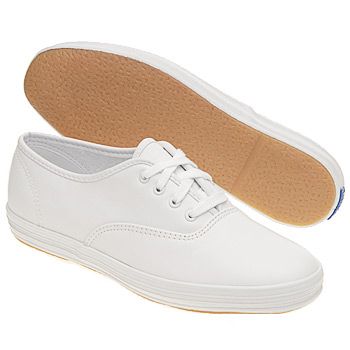 What to look for in nursing shoes
Nursing is a demanding job, and it is not for everyone – but the shoes you choose will ultimately influence how comfortable you are in your workplace. Making the wrong choice can result in various problems with your feet and surrounding areas such as your back, so it is essential to choose carefully. The best nursing shoes should have the following g attributes:
Non-slip
It is straightforward to slide on a hospital floor, and it is hazardous both for the patients and you. As a nurse, part of the job requires you to carry patients and move them around in a hospital, so you need shoes that help you perform your job without mishaps or accidents. Also, wearing the wrong kinds of shoes ultimately risks damaging your back and spine, because you are struggling to balance yourself while concentrating on work – a recipe for disaster.
Make sure that the shoes you wear have non-slip soles or get non-slip pads and attach them to the soles. Since Keds shoes might not offer much support in this area, it is best to avoid them – especially if you work in emergency departments.
Plenty of arch support and cushioning
The thing with shoe choices, regardless of what you are wearing them for, is that the arch support they give you influences so many other things, such as your body posture. If you are in a job that requires you to stand and move around for many hours in a day, you need all the extra support you can get in order to avoid back pains and knee and ankle aches.
Having shoes with3 the correct arch support will absorb the impact in your lower body, therefore reducing pain in this area. Also, the shoe will last longer and will still remain comfortable for a long time. Keds do not have sufficient arch support, which makes them more prone to wearing down very quickly over time – and that will lead to pain even when you are working on slippery hospital floors.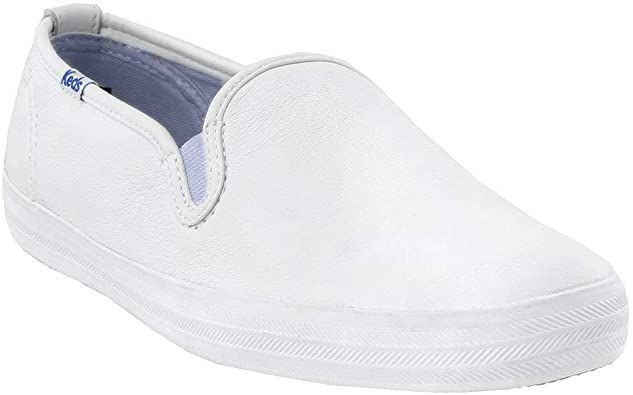 Should have a wide toe box
Regardless of how comfortable the shoe is, this is where many shoes fail the test due to a narrow toe box. As the day goes by, your feet 'expand': meaning that the toes spread out, and narrow toe boxes make you feel as though you are in constant pain while walking around and doing your shifts.
You need to get shoes that have wide toe boxes to stay comfortable and avoid those that are half-a size smaller than your usual foot size. It is also good to choose those that have reinforced toe boxes, and this will guar your feet from any falling objects (as the case might be in a hospital setting).
Biomechanics of the shoe
One major problem that nurses commonly experience is the rolling around of their foot, especially in the arch. This happens unknowingly as they do the job, and can lead to problems such as bunions and ingrown nails – but it is easy to rectify whe2n you wear the correct shoes, which encourage correct arch support.
There are various options to choose depending on the problem you want to correct – for instance, 'stability' shoes for arches in normal height, 'extra cushioned' for high arches, orthotics for nurses who have flat feet, and 'motion control' shoes for those with arch problems.
Final thoughts
There are many varieties of shoes you can get for your nursing work, but it is essential to get the ones that are most suitable for you. Keds shoes can be an option, but they have certain attributes that do not make them an appropriate choice for many nurses, so keep that in mind when you go buying these pairs.