Nurses always have a busy day from the moment they start their shift, so they need to stay fit and healthy. But unlike other professions, nurses do their work while on their feet, which means you need to invest in a good pair of shoes to keep you comfortable throughout.
You may wonder why wearing comfortable shoes is very important? According to studies, nurses have a higher chance of developing musculoskeletal disorders because they spend most of their time walking or standing. By wearing shoes with a lower heel with extra arch support, it can relieve pressure off your legs, knees, and feet, which will help avoid problems with your bones.
Clogs are popular and loved by nurses and many health professionals. Standing for prolonged periods can be very harmful to your back, legs, and feet, and especially if you're not wearing the right shoes that provide adequate support. Clogs are specifically designed to offer comfort and support in such situations.
What are the clog shoes?
Clogs are generally a unique type of shoe that is made with a plastic or flexible leather upper and thick material for the heel and sole. From the beginning, the clog's sole and heel were made using wood, but now different materials are being used to make clog shoes. Traditionally, clogs were wooden shoes worn as protective gear by peasants and workers who worked in factories, mines, and in the field. They were designed to provide your feet with comfort and protection against harsh elements. Later, these shoes became fashionable footwear for both men and women, and different materials were used to make them. Over the years, clogs have evolved and changed, but the shape has remained the same with only a few alterations and modifications to suit one's taste and to attract people to wear them.
Why do nurses wear clogs?
The nursing profession is a job that needs you to wear the most comfortable shoes because you will spend most of your time on your feet either walking, standing, or running attending to your duties and helping patients, and handling other medical complications. That's why you need clogs because they're comfortable shoes you can wear for long hours, and hospitals have accepted clogs as part of their uniform, but they have put restrictions on the designs you can wear depending on the dressing code. Clogs provide adequate support for your feet, which helps to reduce any back, feet, knee, or ankle pain.
In a busy hospital or health facility, it's not uncommon to find a nurse working an 18-hour shift while on her feet, which means you need to have comfortable shoes or clogs during such long shifts. Clogs are specifically designed to offer you more benefits than your average shoe or sneakers. Apart from providing good support, they're also designed to cover your entire fleet, which offers protection for your feet from getting hurt by falling objects and exposure to harmful chemicals or bodily fluids. Clogs aren't designed with shoelaces, which makes them easy to slip on and off your feet, reducing the pressure and tension from laces. Laces require you to tighten and tie your shoes, which restricts your feet and reduces your comfort level after a while in them, but for clogs, you don't have to worry about laces so your feet won't be restricted which improves your comfort.
reasons for nurses love wearing clogs
Support for your posture
The level of support that clogs offer over a long period is the main reason nurses love them so much. It's not uncommon for doctors and nurses to have sore feet after a 12-hour shift is over. This usually happens because you're on your feet for most of your shift walking or running up and down corridors or helping to lift patients and other heavy equipment, which exerts a lot of pressure on your joints and damage or strains your spine.
There are many ways you can reduce the pressure and pain on your back and feet, such as regular exercising, stretching, and getting a good night's sleep to give your body time to recover. Another excellent way of supporting your posture is by wearing clogs. They have a sturdy shoe interior that helps to support your feet and ankles this way; there is no added strain on your back. If you wear unsupportive shoes for long periods, you risk the chances of developing lower back problems, so it's advisable to invest in more supportive shoes. If you're wearing shoes for a short period, shoes with more cushioning will give you a more comfortable feel. This can be misleading because there is no correlation between the initial comfort and the support provided by the shoes.
Soft shoes have an excellent feel on your skin, but it's tough to tell if they're providing you with the necessary support your feet need. However, firmer shoes feel comfortable initially and are more comfortable even after a long period because it's easier to feel the support provided by the shoe, which helps you to make a more informed decision. This doesn't mean that all spiked shoes that feel comfortable from the start will remain that way even after 12 hours, so you have to do your research before buying the shoes.
Comfort
Apart from the superior support, clogs are also loved by nurses because they're very comfortable, especially if you're working long-hour shifts, which makes comfort a vital aspect in the shoes you decide to wear to work. Compared to regular shoes or sneakers that you have to tie the laces, which add pressure on your feet and become uncomfortable after a certain amount of time, you can easily slip your clogs on and off your feet, which adds to your comfort. At times when you go shopping for new shoes, you might try on a shoe and find it very comfortable and think that you have found the right shoes, but after you've worn them for a few hours, they become very uncomfortable because your feet aren't well supported. The one great thing about clogs is that they have combined so that that the arch of your feet stays supported, which increases your comfort level.
Easy to clean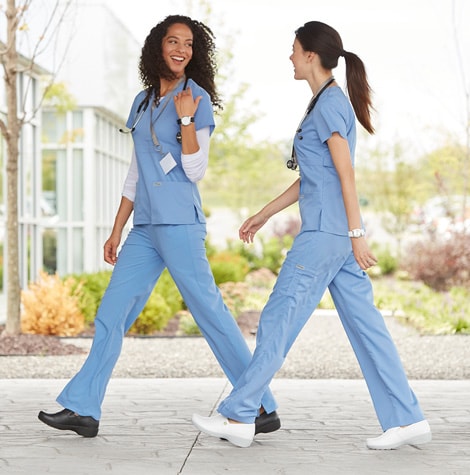 Clogs are made from leather and rubber, which makes them easy to wash and clean. When you're working in a hospital, it's very easy for liquids and bodily fluids to splash on your shoes. You must wear shoes that you can easily wipe clean and shoes with a wet cloth that doesn't take long to dry. Shoes made with fabric stain very easily, and the stain is hard to remove.
Durable
Work shoes for healthcare professionals are made with high-quality materials so that they can serve you for longer as compared to your everyday shoes. Clogs are designed for working in a highly demanding working environment because they're usually made with durable rubber. Other shoes lose their shape and start to wear out after some time, but rubber clogs retain their shape and appearance for longer.
Safety
An obvious thing that clogs don't have is laces, and this way, you don't have to worry about tripping over your feet or the laces getting caught on equipment or furniture. Since there are no laces or any upper closures, you experience less pain and pressure on your feet. It also makes it easier to keep your clogs clean, which is an essential factor in the healthcare industry. Clogs also have a closed-toe box, which helps to protect your feet from any falling objects and sharp instruments that may cause injury to your feet.
Breathability
Compared to shoes like trainers and boots, clogs are more open. With the open back, clogs provide ample space for your feet to breathe so that they don't become sweaty or overheat during your long-hour shift. It's very uncomfortable having sweaty feet, and this creates a very conducive environment for the growth of bacterial and fungal infections if there is no room for some air circulation to keep your feet dry.
Easy to put them on and take them off
Another great feature of clogs is how easily you can slip them on and off your feet. As a nurse, your shifts are hectic, so you don't have the time to bend down and remove your shoes every time. And besides, you have to be very careful what you touch with your hands because your shoes may be carrying germs and bacteria that you can spread to your hands and other people or surfaces. This is where clogs come in hand because you don't have to use your hands to wear them or take them off. Also, at the end of your shift, you can just kick them into your locker.
The effective grip on slippery floors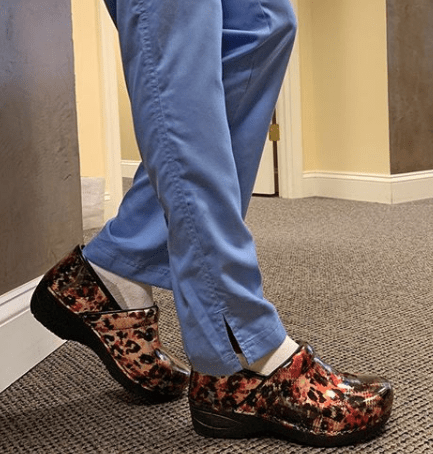 One of the most significant hazards of working in a hospital is slippery floors. Although the floors are regularly cleaned to keep them dry, you can't always see what is on the floor ahead of you if you're rushing to attend to patients. Your primary focus is the patients, and checking the floor for any slippery substances is a second thought. Work clogs are primarily designed with a large and stable sole that has maximum contact with the ground. This is also combined with anti-slip resistant sole or sole inserts that provide you with a good grip on slippery floors. This helps to reduce your chances of slipping and falling, which can cause your injuries.
Helps to reduce back pains
Most nurses, one time or another, have suffered from musculoskeletal injuries caused by putting undue strain and pressure on your back and spine either when handling patients or lifting heavy equipment. Clogs are great nursing shoes that provide you with maximum comfort and support, which helps to reduce back pains. Wearing the wrong shoes at work can be very detrimental to your health, and you might even lose a few days off work because of such injuries.
Helps to reduce stress
Wearing shoes that provide you with comfort, breathability, support, protection, etc. will help to relieve you of some of the stress at work. As a nurse, you work in a stressful environment, and being on your feet most of the time during your shift can cause your back and feet to ache. However, if you're wearing supportive shoes, it will help to relieve the stress off your feet and protect your feet and back from future pains. Clogs that have proper padding can be of great help in reducing your level of discomfort, which allows you to focus more on your work rather than your aches and pains.
Advantages and disadvantages of clogs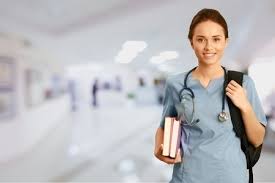 Other than providing you with great comfort, there are other benefits of wearing clogs that make them so popular with nurses.
Advantages
Clogs are lightweight and durable. Unlike heavy shoes that need a lot of energy to lift your feet so that you walk or run, clogs are easy and light to wear, so you don't have to worry about any discomfort or added stress on your feet.
Non-marking sole. Clogs have a softer sole compared to other shoes with a harder sole; they don't leave footmarks on surfaces like tiles, which means they won't damage the floor. This will be a very welcomed plus for the cleaning and maintenance department because your shoes will not leave any marks on the floor, making their work easier to clean the floors.
Non-slip shoes. As a nurse, you will find yourself working in different places that have different kinds of surfaces like wet or slippery surfaces. It's essential that you stay on your feet and don't slip or fall because you might be carrying drugs and syringes that are going to be used to save a patient's life.
Clogs are versatile. Clogs have become very acceptable shoes in hospitals because they met the requirements for a nursing shoe. Although they have a simple look, they come in different styles and colors you can choose from so that you can also be stylish even at work.
Easy to slip on and use. Working in hospitals requires that you wear shoes that you can easily and quickly move on and off without having to bend. With clogs, you can easily slip them on and off, so there is no transfer of germs and bacteria, and they don't come with laces that you need to tie.
Disadvantages
Clogs with rubber soles are sometimes not able to provide the grip you need when walking on wet or slippery floors.
Wearing rubber clogs that don't have enough ventilation can be very uncomfortable, and your feet end up sweating a lot, which reduces the comfort and stability of your feet in the shoes. This will cause your feet to move, which can lead to pain in your ankles.
Clogs normally are bigger shoes compared to other regular shoes. They have a huge toe box that doesn't have an appealing shape.
Wooden clogs are heavier than other types of shoes.
Final thoughts
Wearing a good pair of clogs can make a huge difference when you're working long and exhausting hours in the hospital. As a nurse, you understand how important a comfortable pair of clogs is to keep your feet happy and reduce stress during your shifts. Clogs help to improve your comfort, support, and protection while reducing the stress and pressure on your back, knees, legs, and feet so that you can focus more on your job and not worry about aches and pains from wearing a bad pair of shoes.
FAQ
Why do doctors wear clogs?
Doctors stand for long hours in the operating room, and this can harm your back, feet, and legs, especially if you're wearing unsupportive shoes. That is why you need to wear surgery clogs that are designed to provide comfort and support when you're in surgery.
What is the purpose of clogs for nurses?
Traditionally clogs were worn by peasants and workers to protect their feet when working in the mines and fields. The hardness of the shoe protected their feet from debris and stray nails and falling objects.
Can nurses wear any shoes?
Most healthcare facilities and hospitals have guidelines that require nurses to wear shoes that have a closed toe box with a covered heel that will provide their feet with proper protection and slip-resistance on slippery and wet floors. Nurses mostly wear clogs, sneakers, crocs, and sometimes casual shoes.
Are clogs comfortable for nurses?
Clogs make an excellent alternative to sneakers and other shoes and are very popular and loved by nurses, but not all clogs can be worn to work. There are fashionable clogs that offer very little support and comfort, while others have no benefits at all.
How often should nurses replace their shoes?
This mostly depends on how you use your shoes. However, if you work a standard of 40 hours a week, then you should replace your shoes at least twice a year.