Introduction
Your height is probably one of the most important features that are noticed by others. While many people are not very concerned with their height, others often feel frustrated for their short height. Men in relationships are sometimes insecure about their height especially if their partner is attracted by other men with taller heights.
Although you should always feel comfortable with the way you really are, there is no harm in trying to be a better version of yourself. If you believe that an inch or two would really make an impact on how you feel about yourself and help with increasing your internal confidence and self-esteem, you might want to look into shoe lifters and other similar products.
In this article, we are going to highlight some of the best tricks to make yourself appear taller than you really are. Stay tuned!
Things to put in your shoes to make you taller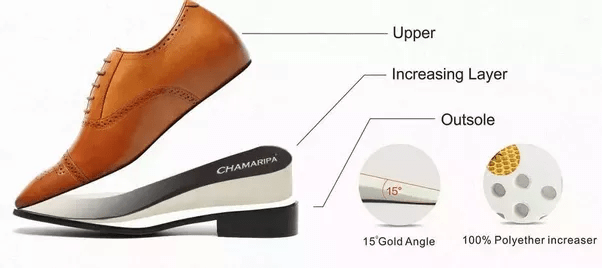 Thick shoe insoles:
This is probably one of the most common and the easiest way to instantly become taller. Shoe insoles usually start with a thickness of 0.25 inches and can go as high as 3 inches. However, the higher you go, the more noticeable it may seem. If you browse through the internet, you will see that the most recommended height for shoe insoles is 1 inch. Anything more than that, and your friends and family may start wondering how you got tall all of a sudden. You don't want that to happen, right?
Heel lifters:
The second most common technique to appear a few inches taller is by using heel lifters. In fact, many people prefer to use heel lifters instead of shoe insoles. This is because heel lifters are also used for treating foot pain, so it is like getting two birds with one stone! Besides, if anyone catches you wearing heel lifters to appear taller, you can always tell them that you're using it to treat the foot pain. That being said, make sure not to go beyond an inch or it may become pretty obvious to everyone around you.
Adding a customized heel:
Adding a taller heel to your existing shoes could also be an option if you're looking for something that doesn't compromise your comfort. This may cost you a little more than the previous two options, but those who try this alternative are usually very satisfied with the results. Moreover, this option also allows you to have a customized heel that's according to your preferred height and style. Just make sure to choose a professional cobbler or else your shoes may get ruined.
Elevator shoes:
We've saved the best option for the last. If you don't know already, you can find tons of elevator shoes online that are specifically designed for this purpose. The best thing about elevator shoes is that it allows you to choose the shoes from a wide range of options. Whether you're looking for casual shoes or something that suits well with your formal dressing, you can easily find it all. Another benefit of elevator shoes is that they aren't easily noticeable so you get to enjoy those extra inches without letting anyone know. That being said, this could be the most expensive option on this list but it's totally worth the price.
Some important tips
Now that we have discussed the 4 best ways to make yourself look taller, there are a few important things that you need to be careful about. Let's highlight some of these things below:
Comfort:
No matter what technique you use to increase your height, never try to compromise on your comfort or you may end up with some common foot issues such as arthritis. You obviously don't want that to happen.
Keep it natural:
Adding an inch or two sounds alright but if you go beyond this range, others around you will start to easily notice the sudden difference in your height.
Elevator shoes:
If you're planning to buy elevator shoes to fix this issue, try to buy a high-quality product even if you have to spend a few extra bucks. This would ensure that the shoes last longer and they contain all necessary elements such as comfort and durability.
5 best elevator shoes to make you taller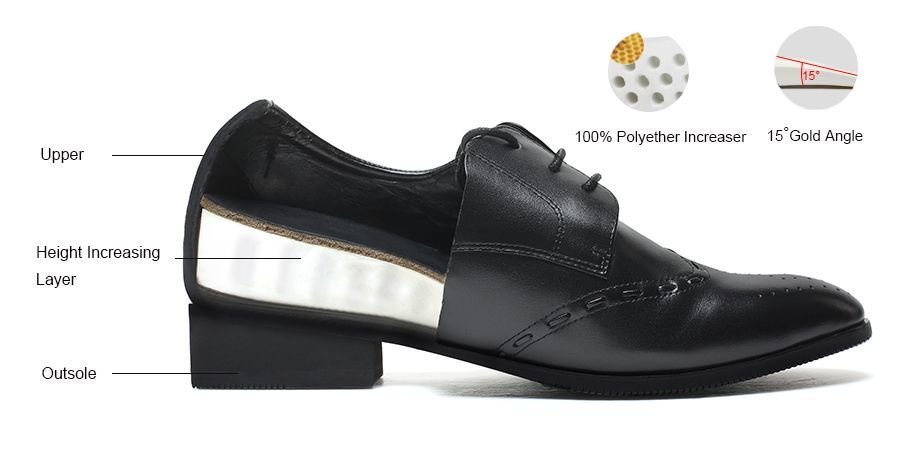 Now it's time for us to introduce some of the best elevator shoes that you can buy right away.
Casual shoes
Calto men's elevator shoes: These shoes come in 4 colors and 8 sizes. These shoes are known for their durability and have a high number of positive ratings. Calto men's elevator shoes can easily add around 3.8 inches to your height.
CHAMARIPA Men's elevator sneakers: These casual shoes come in 7 colors and 20 different sizes. Some of the best features of Chamaripa include breathable design, leather upper, and padded leather insoles. These sneakers can add around 2.3 inches to your height.
CHAMARIPA Men's sports sneakers: These shoes are specifically designed for average athletes and runners. The manufacturing materials consist of synthetic rubber and mesh. Moreover, these shoes are designed in a way that the extra inches are usually unnoticeable by others. These sneakers will add around 2.3 inches to your height.
Formal shoes
Calto men's formal oxfords: These shoes are an ideal option if you're looking for something to wear at work. These formal shoes come in black color and 8 different sizes. Calto men's formal oxfords can add 3.2 inches to your height.
2. CHAMARIPA Men's formal oxfords: These shoes are another option if you're looking for something to wear at work. The materials used for manufacturing these shoes include genuine leather and rubber. These formal shoes will add 2.96 inches to your height.
Conclusion
Before wrapping up everything, we must mention that it's very important for us to accept ourselves as we are. If you believe that getting tall by a few inches can help you with your confidence and self-esteem, you should try some of the options listed above but it's equally important to realize that most of our problems are connected with our perception. We should never allow our insecurities to take over our lifestyle. Good luck!