Introduction
Are you someone who owns different pairs of shoes for work and athletic purposes? If yes, here's some good news for you. Next time you go shopping, there's no need to fulfill your needs with 2 different sets of shoes. Instead, just opt for Paisley waterproof outdoor sneakers by Dansko, and you'll be good. That's right, these shoes are specifically designed to suit both purposes, allowing you to get twice as much benefit for the same price. It can be best described as the "2 birds with 1 stone" scenario.
For those who don't know, Dansko has been in the shoe industry for over 3 decades and the company is known for its high-quality products and is trusted by millions of customers from all around the world.
Let's get started by discussing some of the most prominent features of Women's Paisley Waterproof Sneakers by Dansko
Overview – Dansko Women's Paisley Waterproof Outdoor Sneakers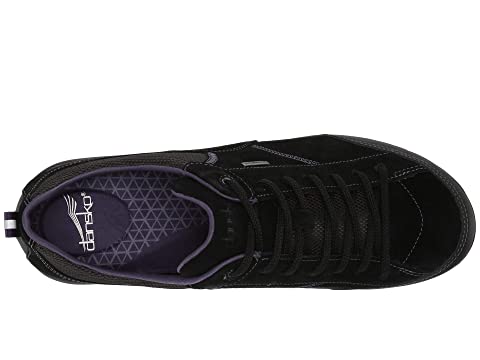 These shoes come in 12 different colors and the materials used for manufacturing Paisley waterproof outdoor sneakers include leather and synthetic rubber. In terms of comfortability, these shoes consist of a triple density footbed that will keep your feet safe at all times.
The inner fabric also ensures that your feet remain dry, eliminating common issues such as burning feet and excessive sweating. The leather upper is waterproof so you no longer need to worry about spilling liquids that might ruin the quality of your shoes.
Now that we've covered the basics, it's time to highlight some Pros and Cons of Paisley waterproof outdoor sneakers.
Pros and Cons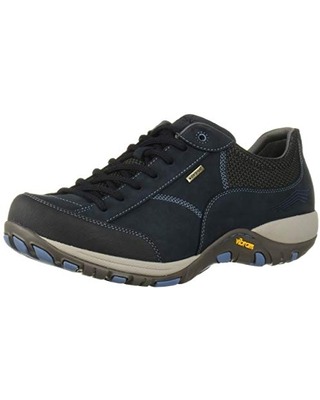 Pros
Trusted brand: Dansko is one of the most reputable brands in the world. They have been in this business for decades and their loyal customer base consists of buyers from all over the world. This is mostly because the company has always maintained the quality of its products.
Waterproof: As mentioned on the sales page, Dansko women's paisley sneakers are waterproof. Now, you no longer need to worry about jogging or running through a muddy track because your shoes would remain dry.
Breathable design for moist control: These sneakers consist of a breathable design that keeps your feet dry. This also helps in eliminating issues such as burning feet and odor.
Odor control: Since the design of these shoes is guaranteed to keep your feet dry, you no longer have to worry about excessive sweating that may result in bad odor.
Shock absorption: This feature reduces foot stress while jogging, running, and jumping. No matter how hard you go on your feet, these shoes are guaranteed to keep your feet comfortable and reduce the risk of foot strain.
Triple density footbed for maximum comfort: These shoes contain an extra thick layer of cushion on the footbed to keep your feet (especially the heels) comfortable. Wearing these, you won't have to worry about standing on your feet for hours because the triple-density footbed would eliminate foot stress.
Multiple colors: Dansko Women's Paisley waterproof outdoor sneakers come in 8 different colors. Yes! You read that right. This can be a great deal for someone who likes having a wide range of color options to choose from.
Multiple sizes: Not only do these shoes come in a wide range of different colors, but they also have 15 different sizes, covering all feet types and age groups. Now you don't have to worry about not finding the perfect fit for your feet.
Synthetic sole: The material used for manufacturing the sole of these shoes is durable enough to withstand tear, bending, and stretching. Doesn't matter if you are a heavy-duty user, the materials would ensure that your shoes last longer.
Cons
Very expensive: Dansko Women's Paisley Waterproof Outdoor Sneakers start with a price tag of $116 and can go as high as $257. This is way more than an average buyer is willing to spend on shoes. Don't get us wrong, people do spend hundreds of dollars on footwear but many other brands are offering the same specs and quality for a fraction of this price.
No refund policy: There is no indication of the refund policy on Dansko Women's Paisley Waterproof Outdoor Sneakers sales page. This could be a problem for some buyers, especially if you receive a damaged or incorrect product.
Sizing issue: Many buyers complained that they didn't receive the size they asked for. Some even complained that the size label on the shoe itself is incorrect. You might want to discuss the sizing details with the seller before placing your order.
Not slip resistant: Buyers complained that the shoes are not slip-resistant. Some even slipped off on wet surfaces which resulted in minor injuries. You must be very careful while running in these shoes and try to avoid tiled or other slippery surfaces.
Frequently asked questions
Q. Where are these shoes made?
80% of Dansko shoes (including these) are made in China.
Q. How much do these shoes weigh?
As mentioned on the sales page, Dansko women's paisley waterproof outdoor sneakers weigh roughly 13.44 ounces which translates into 0.84 pounds. This is less than the average weight of outdoor sneakers which is 1.6 pounds.
Q. Are these shoes washable?
Some buyers mentioned that they were able to machine wash these shoes but it affected the quality of the product. It's better to clean them up using a wet cloth instead of soaking them in a washing machine.
Q. Are these shoes suitable for hiking?
No! These shoes are not designed for hiking purposes since they lack some of the most important elements that are necessary for hiking, such as slip resistance and durability. Using these shoes for hiking will not only deteriorate the quality of the product, but it may also result in an injury.
Verdict – Should you buy Dansko Women's Paisley Waterproof Outdoor Sneakers?
Dansko women's paisley waterproof sneakers have an overall rating of 4.5 stars out of 5, indicating that the majority of buyers are satisfied with their purchase. These shoes would be an ideal option if you're looking for something to match your morning running routine. Moreover, these are also excellent in terms of features and quality. The only negative factor about these shoes is their price as some buyers may find it out of their budget. Overall, if you can afford to buy Dansko paisley sneakers, you definitely should. Good luck!