Nurses and other healthcare workers spend hours on their feet to carry out their duties from one place to another and it may not be wrong to say that they have a much greater experience with shoes than some of us. Because a good shoe helps nurses to maintain a correct posture which prevents back problems. Good and proper footwear will not only protect a nurse's foot from fluid spills and slippery hospital floors, but also keep their ankles, hips, and back properly aligned during all those long hours on their feet. So we dug deeper to find out the best comfortable shoes for nurses.
Overview of On Cloud:
The amazing range of On Cloud sneakers was first started in 2010 by David Alleman, Oliver Bernhard, and Casper Coppetti in the Swiss Alps. As the brand name says "On Running Cloud", their aim was to create such sneakers that provide smooth landings, rapid turns, and explosive take-offs, as if walking on clouds.
The brand partnerships with professional and well-known athletes like Frederik Van Lierde and are fully committed to its sustainability pledges. This is one of the reasons why you can buy On Running Cloud shoes at over 6500 premium retail stores in over 50 countries. This brand has successfully provided running shoes to 7 million athletes and runners worldwide.
Some of their shoes are even fully recyclable as they are constructed with castor beans. Also, the brand has a membership option that allows you to send your worn-out shoes to the company and get a brand-new pair so you won't have to worry about getting a new pair every year.
Now let's get into the pros and cons of this brand:
Pros:
Produces high quality and comfortable running shoes and socks on the basis of a variety of runner's preferences
The diverse brand with a wide variety of shoes, gears, and accessories
Membership option that provides new pair of shoes after old one is worn out
Frequent promotions, discounts, and free shoe recycling service
Products are available at multiple retailers worldwide
Some free international shipping and returns to most countries and no custom charges
Option to try shoes at home with a 30-days money-back guarantee
Cons:
Some issues delayed shipping, refunds, and customer service
Shoes are indeed an essential factor that often goes missed or misused especially when it comes to nurses and other healthcare workers who need to be on standby every second.
On Running Cloud Dip shoes Fit and Design: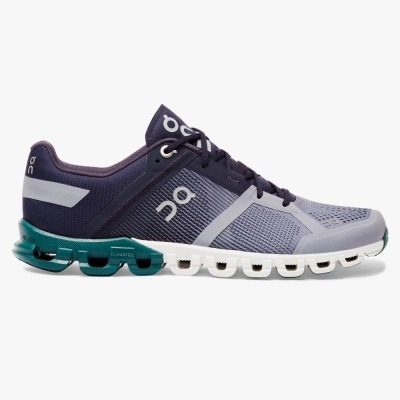 The Cloud Dip is On's latest addition to its Cloud collection which is more durable and tougher than ever. It is designed to be ready for all-day adventures and is ideal for nurses. The On Cloud Dip brings a new military-inspired ballistic weave canvas upper, a hand-applied (dipped) 360 ° rubber mudguard, and some new aesthetic tweaks to the much loved On Cloud. It is aimed to be versatile enough to handle active lifestyles and fashion-forward exploits. With the Zero Gravity foam and CloudTech elements, it offers consistent cushioning and springy and flexible rides.
Size and Fit:
The On Cloud's Dip collection was made with regular and standard sizes. Runners and athletes are encouraged to choose the size that they are most comfortable in and fit them well. To choose the best size, they should personally test the shoes or see the reviews from other testers so that they can get the most pleasant and secure fit. The fit of these shoes plays a huge role in providing the secured and accommodating wrap which involves its classic semi-curved shape board and material used for the upper unit.
Outsole:
The outsole of the On Cloud's Dip is made up of CloudTech elements that provide supportive cushioning throughout the gait cycle. It also offers shock attenuation and energy return when they are activated with each step. This amazing CloudTech feature is found in many other lines of On Cloud's sneakers.
For the protection of CloudTech elements, a protective rubber layer is present which averts damage from surface contact and continued use also provides traction. The outsole is lined with deep and horizontal grooves to provide increased flexibility.
Midsole:
For the midsole, where the footrests, foam-like Zero Gravity technology is used for the cushioning unit. This lightweight structure provides responsive and flexible movements along with preventing the feeling of being encumbered.
This structure is covered with a SpeedBoard which helps in controlling the energy by bending during the preparation phase and springing back into its original phase when the action is done.
Upper:
The upper Of On Cloud Dip is made of canvas and consists of a ballistic weave design, allowing a warm coverage for the foot along with providing durability and support. Upper is also made waterproof by dipping it in rubber which protects the shoe from any abrasive and harmful contact.
The lacing system is also comfortable as they are short and stretchy, allowing rapid adjustments.
Why On Cloud Dip is the best for nurses?
This particular model of shoes is very durable and lightweight. It offers an excellent breathability feature that is ideal for nurses who work hours at different places. The cushioning of this shoe is very comfortable which maintains the posture of nurses, preventing any back or foot pain. They are also extremely durable and flexible while also being waterproof. Their outsole provides amazing traction which is also ideal for nurses and slippery hospital floors.
Conclusion:
On Cloud is an amazing footwear brand, based in Switzerland that is top referred by athletes and healthcare workers. Being a nurse can be very demanding and stressful particularly on your foot and just the right type of shoes can do much of the job. With these shoes, nurses can feel extremely comfortable while doing their work.
We guarantee that they are indeed very durable, flexible, supportive, stretchable, and comfortable shoes with amazing ZeroGravity foam and CloudTech features which nurses can or should own.