Hygiene of body and surroundings is important for a healthy lifestyle. For a fragrant and clean body, daily baths are important. But there are also people who are bedridden or due to some health issues, are not able to bathe on their own. What can we do for such people? Nurses perform such duties very well. For such people, nurses remain at service. In many hospitals, nurses provide sponge baths or bed baths to patients. They take care of the ease and privacy of patients. A feeling of comfort between nurse and patient is required. Otherwise, it can be a difficult take for both.
What is a sponge bath?
Both sponges or bed baths emphasize the same definition. Old people who are unable to walk on their own, paralyzed patients, or patients with fractured legs are not able to perform daily tasks. Such people require bathing which can be performed on their beds.
In sponge or bed bathes patients remain confined to their rest place. Nurses clean their bodies, sensitive parts, mouth, and face. All necessary stuff is easily accessible to the patient. Days are specified for particular patients. Adults need a sponge bath twice a week. Patients who are not adults but utilizing this service for some other reason require spine baths every day.
Which utensils are required for a sponge bath?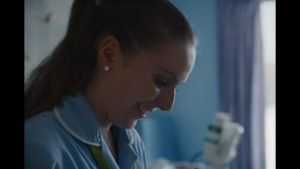 It is convenient for the nurse to bring all utensils required in the spine bath with them at the time of duty. It makes the entire procedure easy and less time-consuming. Necessary things which are required for sponge bath are mentioned below:
A container that contains a toothbrush, toothpaste, and mouthwash.
An empty mug
A pair of neat and sterilized combs. Associated to individual patients.
A mini face towel
Flat surface for warm water
Waste container for rubbish
Some moisturizer, creams, and lotions
A packet of moist cotton
Clothes, bed sheets, and pillows to make space clean
How to do a sponge bath?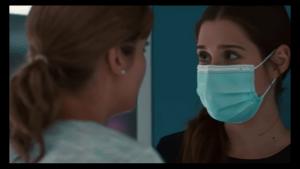 Sponge baths are not convenient for most patients. No one wants to depend on others for necessary showers and baths. It is their helplessness that puts them in such a miserable condition. The nurse or helper who is performing this duty must understand the situation of the patient. Try to make them comfortable.
It is important to prepare patients first. By using some introductory phrases like "Now I am going to start your sponge bath session" or "We will start with brushing your teeth then face and after that whole body". It is a good gesture by the nurse. As it makes patients mentally ready. If a patient is capable enough to change their position from flat to bent then it would be better. It is optional to change the position of the bed through automatic buttons.
The initial step starts with brushing teeth. If your patient is capable enough to hold a brush and perform brushing all their own then let them do it. Otherwise, the nurse will take care of the task. Next, help him to rinse his mouth with some water.
The face wash is the second step. Keep the towel in close contact. Cover the area below the face with a towel so that water does not fall. On a face towel, add non-acidic face wash. Apply it gently on your patient's face. Make sure that the patient's eyes must be closed. A small drop of face wash in a patient's eye can cause irritation or infection. Pat the patient's face towel gently. Rinse the towel in warm water and clean their face. In this step, don't forget about the eyes. Clean your eyes gently. There are three important target areas: the outer layer of the eye, eyelid, and inner corner. After doing eyes we are done with this step.
Third step: body washing. Spread a bath towel below the patient. It will maintain modesty and prevent shivering. Again inform patients about your further action. Cover those areas which are not participating. Start with arms then go to other areas. Use a body towel gently on the body. Make sure your act must not irritate the patient.
Lastly, apply powder. Replace old clothes with new ones. In order to protect the patient's body from drying out, apply moisturizer. Clean bedsheets and bring patients back to a comfortable position.
Who can perform the duty of a sponge bath?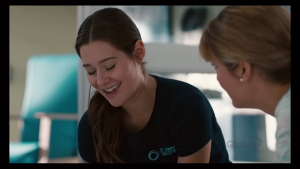 Every nurse does not perform this duty. There are different rankings of nurses in the hospital. The senior nurse is in charge of all junior nurses.
Any junior nurse is capable enough to give a sponge bath to a patient. Senior nurses do a lot of duties of new nurses with specific patients who need a bed or sponge bath.
Nurses learn how to perform every step of the sponge bath. As well as they know how to remove patient hesitation. It is part of a nursing course.
Nurses have to maintain a friendly environment. A fresh personality removes half of the depression of a patient. Nurses have to keep a bright smile on their faces to comfort the patient and make them feel at ease.
Where sponge bath service is available?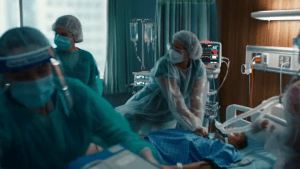 Every private and public hospital provides sponge bath services. Most hospitals have special rooms where nurses can undress a patient and maintain privacy by giving the patient a bath. Whereas in public hospitals a curtain is used to maintain modesty.
Sponge bath service is also given at home if people don't want their loved ones to spend their life in hospital. In such situations, book a nurse who can come at home to provide a sponge bath. Such nurses do charge some extra money. But it is convenient as well as comfortable for patients.
There are many online services as well as agencies available that are providing home base sponge bath facilities. You can inform them about your necessity and the agency will match a particular nurse matching your desire.
Conclusion
Living life by depending on others is not easy. People whose life gets limited to bed only get disheartened sometimes. Doing usual stuff like taking a shower becomes difficult for them. But nurses through bed baths can remove their disturbance. Sponge baths make baths easy for people who cannot move.