Life is very busy nowadays. People have much to do in their lives. If you get sick then managing time to go to the hospital for a check-up is a hectic job. In such situations, people don't like to go to hospitals for collecting their test reports. They prefer to listen to results on the phone. A large number of people have this question in mind, can a nurse give test results over the phone? If yes, then is it legal or not? Does listening to test results on the phone make the situation worse for patients? What to do if a patient insists on a nurse to provide results on the phone? Such questions arise in the minds of local audiences and people who belong to the profession of nurse. Though it depends upon the situation, circumstances, and specific conditions. We will discuss situations in which providing information on the phone is allowed and in which is not allowed.
Is it the nurse's role to provide lab results?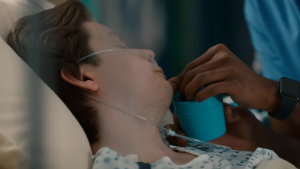 The nurse's role is to assist physicians and ensure the comfort of patients. In specimen collection, the nurse's role is just to follow the commands of the doctor. Some doctors let professional nurses take blood samples of patients whereas some physicians prefer to perform tasks on their own. The nurse's role is to ensure the sample gets the correct label for the correct patients, the sample has been taken successfully and sent to the desired lab for inspection. Further steps are managed by laboratory staff.
After lab results are compiled, the nurse provides the results to the doctor. Further steps like analyzing results, making decisions, and providing recommendations are doctor jobs. Here nurse responsibility in lab results management ends.
Can a nurse give lab results?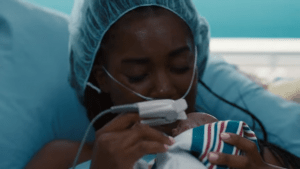 A dual answer lies for this particular problem. Different citations demand different answers. Let's discuss both situations where the answer can be yes and where it can be no.
Situation 1
After the doctor analysis of patient's lab reports, he informs nurses about the broad highlights. If doctors have not diagnosed any sort of disorder or disease then nurses are allowed to inform patients on the phone. For example, if some women are pregnant. Then nurses are allowed to inform patients or families about the results on the phone.
Situation 2
According to doctor analysis, if a patient is diagnosed with some injury or disease then it's better to avoid giving information on the phone. For example, a particular patient diagnosed with cancer. Then it would be highly discouraging to inform the patient and his family about the results on the phone. It can put a patient or family in mental trauma or depression.
Advantage of giving test results on a phone
Different problems associated with patients. Some patients are out of town and few have health issues. In such situations, it is better to inform them about results on the phone to provide ease.
Doctors are very busy. They need to handle a large number of patients every day. If results of minor issues like pregnancy are informed on the phone then it saves doctors time. He can concentrate and look at other patients.
In COVID, places accumulated with people are hazardous. To avoid crowds of people, it is good to inform people about their lab test results on the phone.
Patients remain in a state of depression whenever they come home after submitting their blood samples. People cannot concentrate on work due to this dilemma. So, the earlier we can eradicate this confusion the better it is.
Disadvantages of giving test results on the phone
Patients who are diagnosed with serious illness or cancer can get shocked eventually. It is a proven fact that listening to bad news suddenly can affect your brain working.
It can fall under an act of privacy invasion. You don't know that the person who has one phone is a patient or his well-wisher. Results of patients can be misused in various ways.
Chances of misunderstanding increase. Due to internet connection, signal problems or noise-canceling mislead patients in understanding the results.
Why do people request to know results on the phone?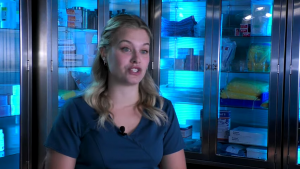 People nowadays are very busy. One doesn't have any food. Therefore, people don't like to take time from their schedules for going to the doctor to discuss their citation with a physician. Everyone wants to handle their things on the phone whether it's shopping or medical test results.
Nurse responsibility
If a nurse knows about the results of a particular patient then she is obliged to keep it limited. Making such information a topic of discussion among groups is not a good act. A large number of irresponsible nurses are observed commenting on patients' physical health.
It is the responsibility of nurses to handle the situation of patients. Most of the patients broke down after listening to their negative results. In such situations, nurses need to handle them. Comfort them and give them the courage to fight their disease.
Daily thousands of patients get tests, thousands of lab test results are piled up and thousands of records are made. A doctor cannot take time out of his busy schedule to maintain all such headaches. Its the nurse's duty to maintain a record and manage such things. Label every result, be attentive during this step because minor negligence can destroy a patient's life. Deliver the right report of the right patient to the doctor for results.
Conclusion
Hence after such a detailed discussion, we can come to a point that good news can be shared on phone with a patient whereas informing the patient about bad news on phone is not right. Though hospitals can have different policies. We have discussed the advantages as well as disadvantages of both options. People's opinions differ. So, it's better than nurses consult higher authorities and physicians before informing patients about test results on the phone. Take action according to the law of the hospital.