The Tennessee Board of Nursing was established in 1911. The Board is responsible for bringing out skilled and practical nurses that will become patients' hope. There are currently over 90,000 registered nurses in Tennessee.
The Board keeps the safety and well-being of their patients in the utmost importance. This calls for adequately qualified nurses registered as skilled professionals under the Board. Having a license gives patients a feeling of assurance that they are under good care.
read more: Nurse Salary in Tennessee
Getting a license from the Tennessee Board of Nursing
The Board organizes license exams for nursing practitioners. You can work as a registered nurse, vocational nurse, or practical nurse. To get the details of these exams, you have to keep yourself updated with the news on their official website. This way, you can never miss the opportunity of appearing in such license exams and getting the privilege of working as a nurse with pride.
The Tennessee Board of Nursing requires their Registered Nurses (RNs) and Licensed Practical Nurse (LPNs) to have a proper degree in nursing starting from their post-secondary studies. Also, keep in mind that practicing as a nurse is always beneficial if you know related medical and health knowledge, and doing so will keep you in a safer place from having your license removed.
If you are renewing your nursing license for the first time, it is required that you have a minimum of 1 contact hour of CE (continuing education) on the topic of HIV/AIDS.
The NCLEX (National Council Licensure Examination)
The Board requires strict competency from all its nurses. To be qualified as a Registered Nurse or a Licensed Practical Nurse, you need to appear on two nursing tests, and the NCLEX is one of them. It is a mandatory nursing exam for all new applicants.
To appear for the NCLEX, you will need to apply for the exam. The details in the application must be correct and complete. You will need to submit your photo, proof of citizenship such as a government ID, and a declaration f citizenship.
read more: Tennessee Board of Medicine
CE requirements for Registered Nurse (RN) and Licensed Practical Nurse (LPN)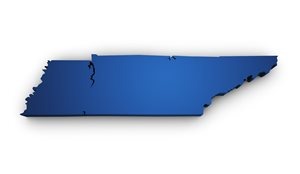 LPNs and RNs need to produce any two of the below-mentioned requirements during the license renewal period.
The licensee should have completed five contact hours of CE
A national certification in nursing education.
Proof of having retaken the NCLEX.
Proof of having taken a refresher course on nursing.
Nurses who are not practicing should complete 10 contact hours of CE.
They should have taken part in the process of those undergoing nursing education.
They should have volunteered as nurses in any agency; they should submit the evidence during the renewal period.
A transcript that indicates a nursing credit of two hours.
The licensee should have published a nursing-related article.
They should have completed the nursing orientation program.
Licensees should submit a record of their individual goals and the success of such goals (a minimum of 2 goals).
Proof of a good review from the employer.
A letter from a co-worker stating your competence and skill in work.
They should produce a satisfactory letter from family/relatives attesting to the positive nature of their relationship with patients.
CE requirements for Advanced Practice Registered Nurse (APRNs)
At the time of license renewal, APRNs should produce a national certification and any one of the requirements stated in the previous section.
Nurses with a Certificate of Fitness should produce proof of having prescribed controlled substances to patients for a minimum of two hours. Under these two hours of prescription, they must have provided instructions relating to TN Chronic Pain.
Cost of license renewal in Tennessee.
Renewing a nursing license under the Tennessee Board costs around US$ 60, excluding other charges.
License renewal requirements in the Tennessee Board of Nursing
Every nurse should have five years of experience as a nursing practitioner. They should have completed 20 contact hours of continuing education before the biennial renewal period.
In addition, they should provide the necessary CE requirements and the renewal application.
How to renew a nursing license in Tennessee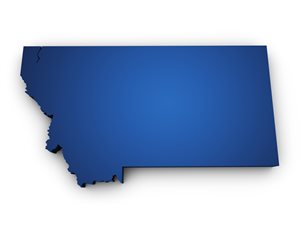 License renewal should be done 60 days before the expiration date. For nurses in Tennessee, the expiration date is usually the licensee's birth month. The process of renewing a nursing license in Tennessee is easy.
You first have to keep your documents ready beforehand; this includes your CE requirements. Next, you will have to submit a renewal application online. As a final step, pay your renewal fees.
Before you breathe a sigh of accomplishment, do a double check to see if your application is active. You can confirm the status of your renewal application from the Tennessee Board's website.
Renewing a nursing license in Tennessee after the deadline
Licensees who have missed the deadline to renew their nursing license can avail of a short extension to finish it. You should not miss this opportunity as it is the last and only chance before your license is taken and you are stripped of your position.
Obtaining a multi-state license in Tennessee
Tennessee comes under the compact states so that you can get a multi-state license. This means that you need not apply for a separate license when you move to another compact state.
Once you apply for a multi-state license, the Board will conduct a verification to see if you are genuinely residing in the state.
Transferring an existing license to Tennessee
If you are moving to Tennessee, you will need to update your license details. To transfer your nursing license, you should produce evidence that you have been a nurse practitioner for two years. Then, the Board can look into your application and transfer your license without much delay. Having all the necessary documents ready and updated will ensure that you have a hassle-free experience during such procedures.
Conclusion
If you let your nursing license, you will lose the right to practice nursing. Therefore, you must renew your license on time and prevent such penalties.
Since you have read the instructions, you are now well-equipped with all the crucial information that you need to renew your nursing license. Remember to keep every detail in mind so that you do not make mistakes while filling up your renewal form and submitting the application.