Nursing is a very diverse professional dedicated to helping patients live their best lives despite the treatments and hospital visits. To be a nurse, you require many skills, starting from communication skills to being emotionally intelligent.
The job of a nurse is beyond being of help to the doctor.
They play a massive role in patient-doctor relationships and help both sides get their queries voiced. They also undergo heavy training to get to an active working profession. Since the job involves working with people, the authorities must ensure no foul play in the profession.
One of the most efficient and effective ways to do this is through the California Board of Nursing. They monitor the activities of all the registered nurses in the state and make sure that each of them is qualified for their profession to avoid unethical practices within the community. The board demands that the nurses' licenses be renewed continuously so that they all stay up to date and active in the field.
read more: Nurse Salary in California
How the renewal cycle works:
For California-recognized registered nurses, each license is valid for use for two birthdays of the license holder. The license will expire on the last day of the birth month. From this moment on, for every two years, you need to renew your license on your birth month to continue practicing as a nurse.
Once you apply for a license and it is issued to you, this number will not change whether you update your license, it becomes inactive or even if it lapses. The number will go out of rotation until the applicant decides to reapply.
How to know if my license needs to be renewed?
The state of California takes much courtesy to mail every active user of the license at least 3 months in advance, a warning that their license will expire soon. In case the delivery missed you, you don't have to worry. You can still view your license's status online through the BreEZe Online Service.
However, it is best to keep the Washington Board of Nursing notified in case of any address change so that their mails will reach you on time. Whether you receive a notice or not, it is your duty as a registered nurse to renew your license when the time comes. If you are practicing with an expired license, you could be liable for any legal actions.
read more: California Board of Medicine: License Lookup and Renewal for CA
Washington Board of Nursing: Requirements of license renewal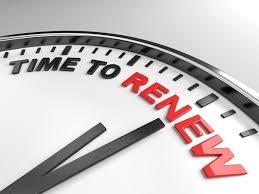 Make sure that you fulfill all the documentation necessary for license renewal. If you fail to do so, for example, entering the wrong information or not fully completing your forms and paying for the renewal, your license may not get renewed, but your money will be debited. The renewal fees are non-refundable, so you will have to go through the whole process again without getting your money back.
Those who want to remain as RNs in California should complete 30 hours of CE. This course should also be provided by a body that the Washington Board of Nursing recognizes as an able organization.
For the first two years after issuing the license to a nurse, they will not be required to complete the CE hour requirements. After the end of two full years, however, they need to start completing their work hours and the CE hours simultaneously.
For renewing your license to make it active, you will have to send a complete set of your fingerprints to the Department of Justice. The board directs that you need to send in these requirements on the day of the renewal or before the final day of renewal.
If you do not send your fingerprints to the Department of Justice when you have already applied for the renewal, the board has every right to take disciplinary action. However, if you are renewing a license but keeping it inactive, you don't have to go through it.
You also have to submit proper documentation of any criminal records or convictions that might be against you. The board demands to know if you have ever been a part of any crime or defaulter of law and order within the jurisdiction of the United States, other countries or any record in any military court.
To register your application for renewal, you need to download the License Renewal form from their official website. It is an 8-year application pack, along with which you need to end the following documents:
Duly filled out the "Application for Reinstatement of a Lapsed License – 8-Year Renewal" form.
Proof that you have completed the required CE hours. You will need to send in your original certificates as well.
Complete set of fingerprints (for active status license)
Convictions or License Discipline certificates if applicable.
Filled "Verification of License" form or Nursys Verification Application
Renewal fees as applicable
Washington Board of Nursing: Licensing Renewal
Go to BreEZe System and register if you are a new member.
Go to the License Activities option.
Click on the quick start menu, where you will find the option to click 'It is time to Renew!'
Fill up the following form and click next. If you want to change your name for the next license, you can follow the instructions on this page.
On the next page, answer the carefully and proceed to the next one.
Click on the "Add" button to enter the data for Continuing Education.
Add your location and go to the next page.
Attach additional documentation if required.
When you reach the summary page, go through all the information and make sure you have entered the correct details.
Proceed to the payment page, enter your payment details and click on next
Once the payment starts processing, you need to wait on the page till it shows that the payment was successful.
You can download the receipt and keep it safe for future use.