Nursing is a very dynamic profession that gives you a lot of satisfaction if you are genuinely dedicated to your work. Granted, it's not the most straightforward job in the world, but it is a rewarding one. Because you get to take care of patients and family members who are in need and provide them with much-needed attention, nursing is a commendable job that not everyone can do.
Currently, 78,100 nurses are licensed by the Washington Board of Nursing in Washington. The board recognizes qualified nurses who are trained under extensive coursework to ensure that only the best of the best make it to become healthcare providers in the state.
The board is also like a policing structure wherein applicants who have disputed criminal records, a history of disciplinary shortcomings, or are practicing unethical means of treatment are all barred from the licensure.
The Washington nursing board makes sure that the state only has qualified nurses who take their job seriously, and there is no foul play whatsoever. This is why registered nurses are required to renew their license and sometimes even required to take additional training or crash courses to make sure they are on track and up to date about the latest in the medical industry.
read more: Nurse Salary in Washington
Washington Board of Nursing: Requirements of license renewal
The first and most apparent requirement set by the Board for license renewal is that the candidate should either be a Licensed Practical Nurse (LPN) or a Registered Nurse (RN).
The Continuing Education (CE) requirements need to be complete. In general, an LNP or RN should have at least 8 hours of CE and 96 practice hours per year. This is for both CE and ANP (Active Nursing Practice hours).
The applicant should also be an Advanced Registered Nurse Practitioner (ARNP).
They should have a Registered Nurse license that is actively in use.
Need to do 30 hours of CE at minimum
30 continuing education hours. If the applicant specializes in a field of medicine like pharmacology, an additional 15 hours in CE is required.
A recognized certification for each specialization is needed, which needs to be submitted to nursing@doh.wa.gov.
The renewal basis for nurses' licenses is yearly on their birthdates. A Registered Nurse in Washington State has to sign up for complete renewal in order to continue practicing as a nurse in the state. In addition to this, they also have to complete certain work hours in order to qualify for the license renewal.
The CE and ANP hours for nurses can depend on the state of their credentials. Whether the nurse's credentials are inactive, active, retired-active, or expired plays a considerable role in this.
If you are an active nurse, your CE is at least 8 hours and 96 ANP hours in a single year
Retired but active nurses should also have at least 8 CE hours in a year, with 24 hours as ANP.
If a new applicant needs a new license, it will be sent by the Washington Board of Nursing within 90 days. However, they are not required to fully complete the CE and ANP hours till they have completed the entire cycle. It is unfortunate that nurses often work extra hours, but these extra hours do not get carried over to the next renewal period.
If you are a Registered Nurse in Washington, you need to renew your license annually. Without which, you will be rendered an inactive nurse and cannot practice without one. The renewal is done on the birthday of the nurses so that it remains as a whole year. You can also renew your license before your birthday if you'd like. Whatever your choices, you still have to pay the fees, which are non-refundable.
Renewal fees generally add up to a total of $120.00 which includes a surcharge of $16 surcharge to the University of Washington and a $5 surcharge for the nursing center. You can also mail your payment if you cannot finish the payment online.
read more: Home health nursing salary
Washington Board of Nursing: Licensing Renewal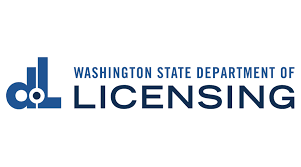 Here is a step by step on how you can go through the licensing renewal process smoothly:
The first step is to create a Secure Access Washington Account (SAW). For this, you need to go to the SAW website online and create a new account for yourself. If you don't need to create a new account, you can use your user ID and password to get into the platform.
If you have forgotten your password, you don't have to worry; you can easily contact the Secure Access Washington customer service team, and they will guide you through how to retrieve your password to log in.
Next, you have to add the Service code for the Department of Health (DOH). Once you're inside the platform, you can click on the link "add a new service" and click on it.
Select the option that says, "I have been given a code by an agency."
When prompted, you need to type in "7472." This is the code for the DOH. Conversely, you can also access the DOH: HSQA (Health Systems Quality Assurance) Online Services page for this reason. From the same link that reads, "Add a new service," click on the "DOH: HSQA Online Services" option from the list.
Tap on the button to access the new portal
Click on continue
Log into the new portal on your screen by using the password and username from the DOH renewal notice. If you don't have these details, you can call the office to assist you through the process.
Now, click on the prompt to renew your already existing license to access your renewal page.
Finally, you can complete your renewal application by clicking on the start button and reaffirming your action from the Renewal Affirmation.
Follow all the instructions until you reach the screen where you have to make payments. After this, click on submit to send your application for review and processing.