Introduction
For medical practitioners in the U.S, learning new things is a never-ending curve for all the states holding their own rules and regulations in practicing this profession. Especially when it comes to licensing in Nebraska, you need to sit down and research all the important stuff you might need and how it will come to play.
For nurses looking to renew their license and work, there are certain things they must be mindful of to continue. But don't worry, in this article, we will detail everything about nursing and its license renewal. Continue reading as we get you ready for your nursing journey.
Nebraska-Compact State
Before we dive into the requirements let us tell you that Nebraska, like many other states, participates in the NLC-Nurse Licensure Compact, which enables nurses to hold a multistate nursing license.
What is a multistate nursing license, you ask? Exactly as it sounds. If you have a multistate license issued by your main state residency and are currently in a compact state, then you have the freedom of practicing in any of the compact member states.
Currently, there are over thirty states that partake in the NLC. Moreover, if you wish, you can verify if you retain a single license or multistate license by going to www.Nursys.com. For folks with a multistate license, work comes super easy and there are not many restrictions. You can even work some travel nursing jobs within Nebraska and don't have to get or apply for a new license.
read more: Nurse Salary in Nebraska
Steps for Renewal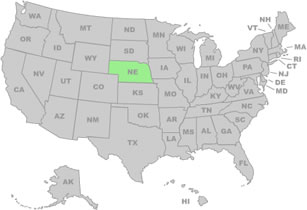 In the event, you need your license renewal, the state of Nebraska does not make things that tough. However, you do need to go through some important steps that might take time. Below we have detailed them all so you can learn everything you need.
Step One: Verify
In the medical field, every single person puts their heart and soul into their work and saving the lives of people. Therefore, in this highly respected and important profession, nothing can be done without absolute verification and guarantee of one's credentials.
Nursing is no exception to the rule, after all, nurses truly are like a backbone of this field. First and foremost, you need to get the status of your license verified.
This is a highly crucial step and if you find some hindrance here then it will be difficult to move ahead. Go to nebraska.gov and visit their verification page to see what your license status is.
Step Two: Education Requirements
Once you clear the first step, it is now time to pay attention to your education status. To be eligible for a nursing license renewal, you must see if all your bases are cleared. You need to complete your nursing continuing education requirements as this is another highly critical step. Moreover, you need to meet these requirements before your license expires or you could have even more added to your plate.
But worry not for we are here to help you with everything. You can easily clear your nursing CEUs online. Many platforms help you clear your requirements, you can see which one works best for you and go with it.
The best part is these online CEUs will be on your schedule and free too. So no worrying about sticking to some strict timetable, you can decide the time.
Step Three: Requesting a New License
As you clear all the hurdles above and come to this final step, you can now simply go to the website of the Nebraska Board of Nursing Online Renewal System and request a new license. Go to the website and click on their 'Renewal Information page to get all the details and specifics.
Remember, Nebraska is considered one of the compact states. Therefore, if your primary residence state is yet another compact state then you do not need to apply for licensure in the state of Nebraska. You can only do this if you declare Nebraska as your main residence state.
Applying for License via Endorsement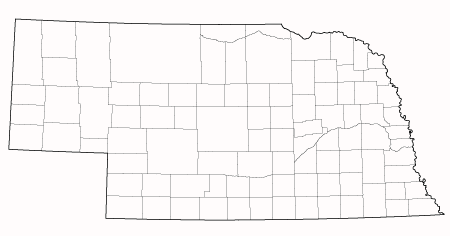 While we are on the topic of nursing licenses, let us also give you details on another important matter: applying for a license in Nebraska by endorsement. Nurses that do have the multistate license but carry a current nursing license in some other state are eligible for applying for a license by endorsement. They can do this through the Nebraska Department of Health and Human Services and their office of Nursing.
But let us first tell you what endorsement means. Endorsement is the process where a state grants a license to a person who is already licensed in good standing at a similar designation in some other jurisdiction.
Applying for a Nebraska Nursing License via Endorsement
To be eligible for an endorsement nursing license in Nebraska, you must:
Hold a degree from an approved nursing program.
Proof of passing the SBTPE or NCLEX Exam.
You fulfill one of the following competency requirements:
Have practiced nursing for a minimum of 500 hours within the past five years.
Be a graduate of an approved nursing program within the past five years.
Finished a refresher course approved by the Board within the previous five year period.
Be a legal U.S. citizen or immigrant, or need to be able to reside and work in the country lawfully.
Those nurses that check all the boxes above can then submit their applications with:
The licensing fee (you can even talk to some recruiters about the possibility of reimbursement).
Verified nursing licenses (all past and present).
Documentations that show any conviction or disciplinary records.
The official transcripts that the school sends.
The fingerprints for a mandatory background check via the Nebraska State Patrol.
It is noteworthy that Nebraska holds the right of issuing a temporary nursing license pending receipt of the outcomes of any transcript checks or criminal background checks. However temporary licenses hold for validity up to sixty days only or until your state license expires. Whichever may come first.
read more: Nebraska Board of Medicine: License Lookup and Renewal for NE
Conclusion
We hope this article helps you gain all the information regarding the nursing licensing in the state of Nebraska. We have detailed all the possible scenarios and how you can handle them. With all the necessary credentials and documents ready at your fingertips, you will have smooth sailing going through any of the processes above and we wish you all the best in your nursing journey.