The Georgia Board of Nursing was founded in 1907 and had been serving as the state's strong foothold to promote efficient nursing. The Board manages and brings up professional and licensed nurses. They make healthcare even more practical than would be otherwise.
It is against the law to work as a registered nurse and not have a valid license. So, you must renew it regularly to avoid any problems.
The Board also regulates the performance of its nurses by making rules and regulations for them to follow. The primary aim of this Board is to keep their staff in the best right and capability to ensure skilled professionalism. This keeps the patients at the hands of skilled and trustful nurses, and you wouldn't have to worry about complaints.
Getting a license from the Georgia Board of Nursing
You can get yourself the opportunity to work as a registered nurse in Georgia if you qualify for their nursing exams. The Board updates notifications about exams and the like on their website. This is the reason why you should keep track of such updates. You need to apply and qualify for the nursing exam to become a license holder.
The exams differ based on your choices. You can opt for an exam for a registered nurse license, vocational nurse license, or practical nurse license. Again, to be eligible to give the exam, you must meet specific requirements.
read more: Nurse Salary in Georgia
Nursing license renewal in Georgia
After every two years, the registered nurses under the Georgia Board of Nursing have to renew their licenses. You will need to meet specific requirements for the renewal procedure and have some course certification based on your field of practice.
The American Nurses Credentialing Center (ANCC) accredits course providers of nursing education. So, the Georgia Board of Nursing accepts course certification from any ANCC accredited provider.
CE requirements for Registered Nurse (RN)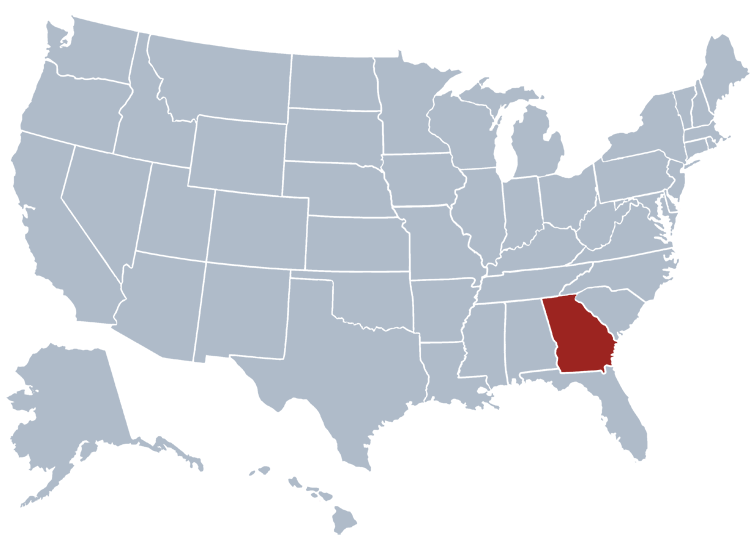 Registered Nurses are provided the option to choose from any of the five CE requirements:
The candidates should have completed 30 contact hours of Continuing Education during the biennial renewal period. The provider should state the completion of the course should be noted in the certificate.
They should have completed a study in an accredited nursing program that the Board recognizes. A minimum of 2 study hours in the field of informatics, business administration, healthcare administration, or respiratory therapy is mandatory.
They should hold certificates from any national certifying bodies approved by the Board. You should submit the certificate of course completion during the period of renewal.
They should be a graduate of a nursing education program or should have completed a board reentry program that is approved and recognized by the Board. This should be submitted during the renewal period.
They should have a competency verification from a healthcare system or facility that is licensed under OCGA §31-7. Alternatively, you can get the verification from a health physician with a minimum practice of 500 hours in their employer certificate.
CE requirements of Licensed Practical Nurse (L.P.N.)
– The candidate should have completed 20 contact hours of continuing education.
– They should have completed a study in any registered and professional nursing program recognized by the Board.
CE requirements of Advanced Practice Registered Nurse APRN.)
APRNs should have completed a minimum of 30 contact hours of continuing education within the biennial renewal period to renew their license. You should submit the record during the renewal period.
Licensing Renewing Requirements for Georgia Board of Nursing (RN & LPN.)
Currently, there are over 100,000 registered nurses under the Georgia Board of Nursing. If you want to be a nurse practitioner in Georgia, you must qualify for a few requirements that make you capable of the position. Here are some of the standard requirements regardless of the field of specialty:
A candidate should hold a degree in any course equivalent to the health professions. Alternatively, they should have a proper pre-license education.
Candidates who wish to work as practical nurses should have a nursing degree and education starting from the post-secondary period.
You will require a minimum of one hour of education on HIV/AIDS if you renew your nursing license for the first time.
Cost of renewing a nursing license in Georgia
The cost of renewing a nursing license under the Georgia Board of Nursing is around US$ 60, excluding other miscellaneous charges.
read more: Georgia Board of Medicine – CME Requirements and Renewal
Renewing a nursing license in Georgia
First, you will need to have all your Continuing Education (CE) documents ready. Then, you will have to visit the Georgia Online Licensing website, log in to your account, and select your license and field of practice. You can now apply for license renewal. The final procedure is to pay the license renewing fees before the stated deadline.
To ensure that your renewal application is active and received by the system, you can double-check using the "Licensure Search" on the website.
Alternatively, you can submit your necessary CE documents and pay fees to an accredited CE broker such as CEUfast. Once you submit all your documents, the system will automatically report your application to the Board, where they can review your application.
How to renew a nursing license after the deadline?
An expired nursing license will prevent you from continuing with your profession. After the said license renewal deadline, you will get a specific time limit as an extension to submit your renewal application if you have missed it.
You have to apply for a late application before the extended deadline to claim this benefit. This is the last chance you will be given before you lose the right to keep practicing as a nurse.
Conclusion
You have now read all the instructions regarding renewing a nursing license in Georgia. It is essential to read all instructions and questions carefully before proceeding with any step.
Also, it is always best to keep a copy of all the documents you submit to the agency. Follow all these instructions, and you will be on the right track every time you renew your nursing license.