Yes,LPNS take Nclex an exam to get their license. After completing their nursing education, LPNS further advanced their career by becoming licensed practical nurses and obtaining their PN license. To obtain this license, they must pass the NCLEX PN examination.
NCLEX-PN exam is a national examination that determines the ability of a nurse to practice nursing procedures. NCLEX-PN test measures the level of expertise and in-depth knowledge of required nursing skills to enter the nursing profession safely.
NCLEX-PN stands for the National Council Licensure Examination for Practical Nurse, an exam set for entry-level vocational nurses (VN) and practical nurses (LPN). NCLEX-PN is used by territorial and state members of NCSBN (National Council of State Boards of Nursing) as an effective means to ensure that all LPN or VN have met the desired requirements for nursing licensure, which includes competencies associated with the safety and effectiveness of nursing practices. Nurses must contact their state board of nursing to know about their eligibility for NCLEX-PN.
What Is NCLEX Exam?
There are two types of NCLEX exams-
This exam is taken after graduating from a nursing program that has prepared a nursing student to become an RN or registered nurse. In this NCLEX, you have to answer 75-265 questions that mainly emphasize the management of patient care, safe care, psychological care, health promotion, and the critical thinking ability of RN.
 NCLEX PN test is taken after graduation from the vocational or practical nursing program, which provides nurses a title of licensed practical nurse or LPN. LPN works under an MD or RN, and the test focuses on the coordination of patient care instead of the management of patient care. Both NCLEX PN and NCLEX RN deal with similar principles pertaining to CPR and patient care.
What does LPN cover in NCLEX-PN? How Many Questions Do LPNS cover in the NCLEX-PN Exam?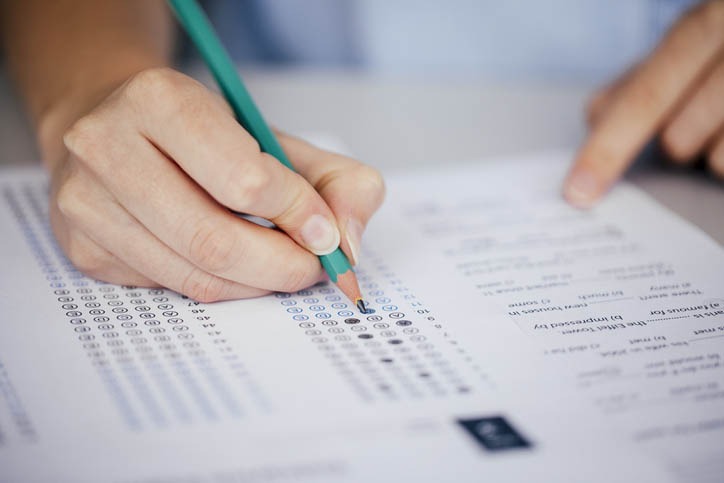 This exam is a computer adaptive test called CAT, which means that every question that LPN answers rightly will determine the level of difficulty of the upcoming question. This is why the number of questions in the NCLEX exam is somewhere between 85-205. There is twenty-five pretest question which is not scored and are set to know the utility of items in the future iteration of the examination. But you might not point out the difference between unscored pretest and scored questions, so it is better to answer questions consecutively.
To pass the NCLEX, the standard greatly varies every three years. To pass, you should score above the passing standard. The exam covers different content areas with certain weights regarding structure and content. There are approximately 25 experimental questions. The number of examination questions you receive is decided after evaluation of your performance and also by the number of correct answers. The better you perform; the fewer questions will be on your way to passing the examination.
What are the types of questions covered on the NCLEX-PN Exam?
There are five categories of questions included in the NCLEX-PN examination
Safe as well as Effective Care Environment:
Every VN or LPN offers nursing care that plays a significant role in the healthcare setting and protects the public's health. So, questions cover this category
Safety as well as Infection Control:
Questions cover safety/protection of clients, infection control, and how to safeguard people from environmental and health hazards.
Health Promotion as well as Maintenance:
Questions for LPN or VN cover incorporating their nursing knowledge regarding early detection of health problems and expected phase of development and growth.
Psychosocial Integrity:
The question includes how to promote and support the social well-being, and emotional and mental well-being of patients.
Physiological Integrity:
Questions cover how nurses can reinforce comfort and assistance to clients to enable them to perform daily activities smoothly.
The maximum questions of the NCLEX examination are in MCQ (multiple choice) format with options of four answers. There are other questions like fill-in-the-blanks, various responses, charts, hot spots, and drag and drop.
How Many LPN Pass the NCLEX-PN on Their First attempt?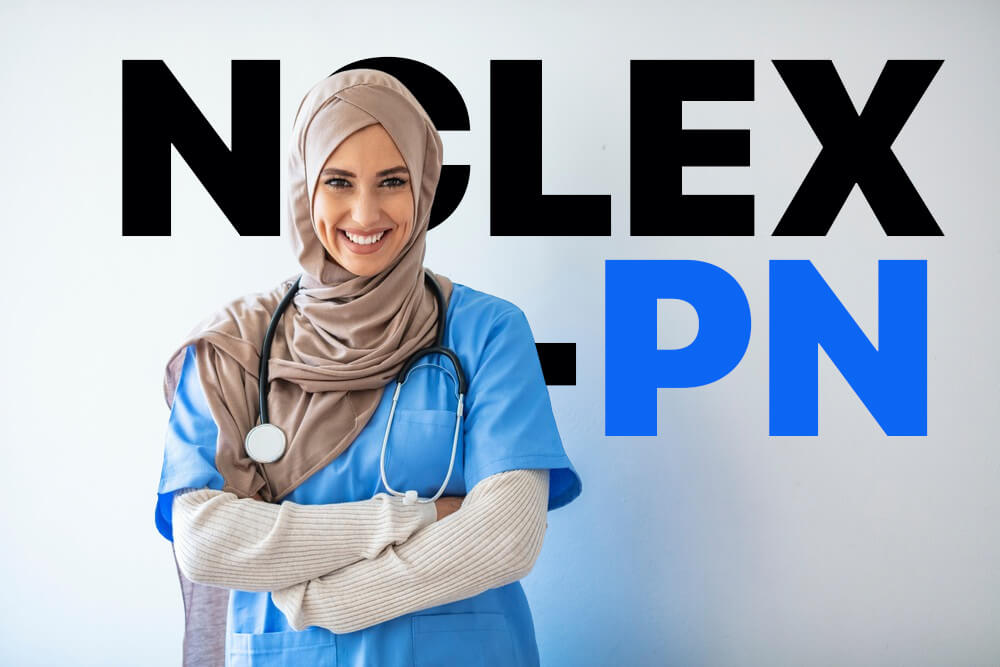 Approximately 85% of LPN candidates, as per NCSBN, have passed the NCLEX-PN examination on their first try itself in the year 2019. These statistics have shown that so long as you study, you can easily prepare for the NCLEX-PN exam and can easily pass it in your first attempt itself. The difficulty of the exam is based on each LPNs performance. As you perform better in your test, you will be facing more challenging questions when you move further. However, if you get simple questions, it can be a sign that you are performing poorly.
Approaching RN/ LPN Studies
You will prepare for NCLEX-PN Or NCLEX-RN, whichever program is right for you. After graduating from a nursing program, LPN and RNs have to study for the NCLEX exam since it is their entry into nursing. The rules and regulations for practicing as LPN or RN differ from one state to another. The cost of giving the NCLEX exam is$200. LPN may have to provide additional fees related to licensure, set by the State board of nursing. You can either pay this fee over the phone through debit, credit card, or online. You can get the exam results from NRB (nursing regulatory body) within six months after giving the test. If you don't pass the NCLEX exam on your first attempt, you can retake the test. As per NCSBN, a nursing candidate can take the NCLEX examination about eight times a year.
How do LPNs register for the NCLEX-PN test?
The official steps that every LPN must take to register for the NCLEX-PN exam are as follows-
LPN needs to submit an application to NRB (nursing regulatory board) for registration or licensure where they want to be registered or licensed.
They are required to meet all the eligibility criteria of NRB for giving the NCLEX-PN exam.
The next step is to register with Pearson VUE for NCLEX.
LPN must seek from Pearson VUE an NCLEX Registration Acknowledgment email.
They must confirm in the Pearson VUE system all the NRB eligibility.
They will be receiving an ATT email or (Authorization to Test) from the Pearson VUE.
The last step is to schedule the NCLEX examination with the Pearson VUE.