Nurses play a significant role in the smooth functioning of the overall healthcare system. Besides tending and caring for the patients, they undergo a lot of stress. The stress comes from lack of proper sleep, remembering each patient's health history, and so on.
For active functioning and performance on duty, sometimes their doctors prescribe Adderall. But in the long run, is it safe? Can nurses take Adderall? What does the law say about nurses that take Adderall? All that and more, we shall find out in this article. Read on to find out.
What is Adderall?
Adderal is a single entity drug, which contains a combination of four salts of Amphetamine and dextroamphetamine.
Adderall, as a drug, belongs to the class of drugs that are considered stimulants. It means that it aids and plays a significant role in treating behavioral problems and boosts one's focus and attention to a task.
Quite usually, when there is a diagnosis of someone with Attention Deficit Hyperactivity Disorder (ADHD), Adderall is the go-to drug.
You can check it here if you want to have a broader and comprehensive understanding of Adderal as a drug.
Why do nurses feel the need to take Adderal?
The role a nurse plays in attending and caring for the patients is paramount.
Nurses take up a proper understanding of each patient's current health progress, their medications, and so on. In addition, the constant listing and bombardment of information regarding a patient's progress/pending tests and so forth. Moreover, the crowning glory to it all – the crazy night shifts!
In a situation like this, it is only natural for a nurse to be exhausted, have trouble sleeping, and have mild symptoms of ADHD.
In most cases, when a nurse goes to the doctor/physician, the most recommended or prescribed drug is Adderall. And many registered nurses and nurse practitioners have admitted to taking Adderall to improve focus and concentration.
The downside to it, though, is that it is and can get highly addictive. And considering the fast-paced results of energy boost, improved concentration, and so on, it is all the more addictive.
Can nurses take Adderall?
Now coming to the main question – can nurses take Adderall when prescribed by a physician?
The answer is simple. If a nurse's health/medical history of ADHD qualifies for the use of Adderall, then a nurse can use it. It simply means that nurses can take Adderall as part of their prescribed medicine if their health condition qualifies for it.
The condition for most hospitals is that nurses taking Adderall isn't questioned. That is, only if their intake of Adderall doesn't affect the working efficiency and performance as a nurse.
Many hospitals have stringent rules about the intake of Adderall by nurses. The main reason for the concern is that Adderall is a stimulant. Moreover, if it gets into the wrong hands or is taken for recreational purposes, the consequences will get ugly. In addition, more than it benefits the one consuming it, the over abuse of this drug could result in a messy situation.
How are hospitals regulating the prescription of Adderall to nurses?
Most hospitals in the US have now started overseeing matters in a more regulated manner.
There is no recommendation/ prescription for normal fatigue/loss of focus for nurses on duty.
It is only prescribed if the nurse has a medical condition of ADHD.
The drug is prescribed to the nurse only after they have an entire understanding and information regarding the side effects of its intake. In short, the nurse takes the final medical decision of continuing the drug after full awareness of Adderall.
Will a nurse's use of Adderall cause problems in the future?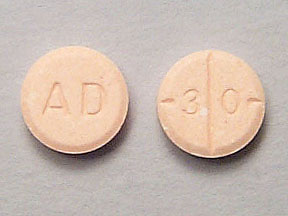 Most nurses do have a reason and condition for their intake of Adderall.
And while it can get a little alarming thinking if there will be future problems. Meaning, when shifting to a new workplace in the future, the medical history can get a nurse on Adderall prescription to be subjected to discrimination.
However, there is good news here.
The laws will govern a nurse's right if they have been on a prescribed dosage of Adderall owing to their medical requirements.
It means that beyond the age of 26, no one has the right to overlook or look into your medical history records. Except, of course, you can always choose to share it with your general primary care health physician.
What does the law say about nurses taking Adderall on duty?
The law is getting more stringent towards the usage/prescription and administration of Adderall.
The rising cases of nurses taking Adderall are creating an issue of concern.
Hence, the Louisiana State Board of Nursing has been researching and investigating the usage of Adderall by nurses. After intensive research, they published an article, which stated, "Adderall is a case of wide drug abuse amongst the prescribed drugs in America."
The FDA (Food and Drugs Administration) has also highlighted the usage of Adderall. It states that since there has been no systematic evaluation of Adderall in controlled trials. It means the effectiveness of Adderall over long-term use is still in question. It is upon the concerned Physician to re-evaluate the patient's improvement over the long-term usage of Adderall.
Downfalls of taking Adderall over a long period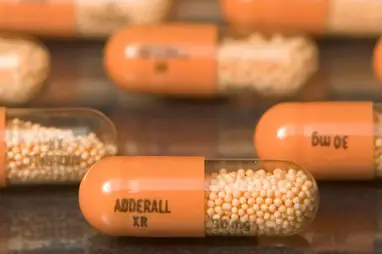 The stimulant Adderall does come with its side effects.
One of the first and foremost side-effects that you get to see on its immediate usage is weight loss and loss of appetite.
There is another vital thing to remember when on medication with Adderall. Avoid stopping or discontinuing your medication instantly. Doing so will cause significant withdrawal after-effects symptoms, sleep problems with a higher risk for depression.
Prolonged continual usage of Adderal has the potential to cause adverse health and mental side effects too.
Here is a more defined list of all the possible side effects that the usage of Adderal can bring forth.
Conclusion
There are certain exceptions of medical health that may allow nurses to take Adderall. However, the after-effects should be made fully aware to those willing to take up Adderall medication.
The bottom line is that there shouldn't be any hindrance to the profession for exhibiting performance and efficiency. And a safer route and alternative should be the ultimate goal.
Hence, prohibiting the use of controlled substances that come with the risk of impairment far outweighs a temporary benefit.