Nursing and physical therapy are the two most common medical occupations. If you want to pursue a career in patient care, these two paths can be your ideal choice. However, you must learn the key differences between the two to decide which one is the best choice.
Registered nurses coordinate, deliver care and plan treatment for patients in a healthcare or hospital setting. A registered nurse needs to earn an associate degree, a baccalaureate, or a nursing diploma. If nurses want to become advanced practice nurses, then they can pursue CNM (certified nurse midwives), NP (nurse practitioners), and CRNA (certified registered nurse anesthetist). On the other hand, a physical therapist helps the patient regain or gain more mobility, flexibility, and strength. They work in similar medical or healthcare settings and offer patient care. They have a doctorate as per BLS.
When it comes to education, the physical therapist needs to acquire more education than nurses. Physical therapy students in the US must complete a doctoral degree which can even extend to seven years. On the other hand, a nurse can practice at a lower educational level – the quickest route to start a nursing career is to get a two-year associate degree. There are different categories of nursing. The lowest one is LPN (licensed practical nurse), which requires passing one-year course completion and licensure exam. The next level is a bachelor's/associate degree as RN, and then a nurse practitioner with a master's degree education. The highest nursing levels are Ph.D. – Doctor of philosophy in nursing and DNP – Doctor of nursing practice.
The license requirements for a physical therapist are known to be more rigorous than a registered nurse. Although the licensing requirements differ from one state to another, most of them require the physical therapist to earn a master's degree in physical therapy from a renowned program and pass the exam of National PT. Other states have different requirements like continuing education and passing a jurisprudence test to maintain the license. The state nursing boards require RN to complete an associate level or bachelor's level nursing programs like an associate degree in nursing, bachelor of science degree in nursing, and associate of applied science degree in nursing before applying for a license. The newly registered nursing professional can get through the nursing licensure process bypassing the National council licensure examination for RN.
Physical therapy is a growing profession in the present day. The Bureau of Labor Statistics estimates that the employment opportunities for physical therapists will be increasing at a rate of 18% between 2019-2029. Thus, the demand for physical therapists will be growing every day. BLS has stated that the employment opportunities for registered nurses will increase at the rate of 7% between the year 2019-2029. Like physical therapy, the number of nurses will also be increasing due to the aging population and patients suffering from chronic conditions.
After diagnosing a problem, a physical therapist makes a detailed plan to help patients. They provide massage and therapeutic exercises and assist them using an assistive device. They are mostly related to movement problems in patients. On the other hand, a nurse monitors a patient's health, takes care of the patient, and delivers care. They also help doctors in carrying out medical procedures.
Do nurses make more than physical therapists?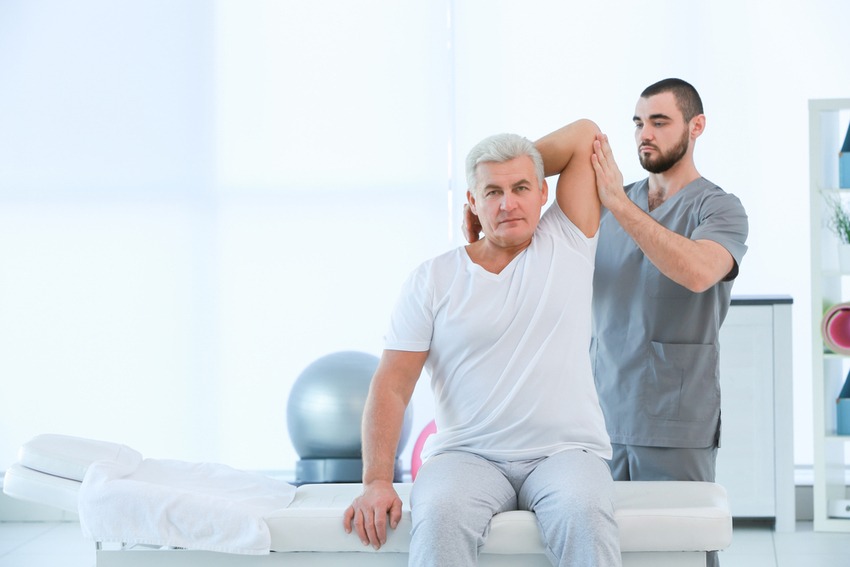 Physical therapists and nurses have a similar background since they are healthcare professionals. However, they differ in terms of salaries, education, and responsibilities. There is a dramatic difference between the salary of an average registered nurse and a physical therapist. The salary of a nurse anesthetist is twice the salary of an RN as per reports by the US Bureau of Labor Statistics. According to reports of BLS, a registered nurse earns an annual average salary of $73550 as of 2016. In the same year, nurse practitioners earned $107480, CRNA earned $169450, and CNMs made $103640.
Physical therapists can get higher salaries as they spend most of their time in school compared to nurses. The average annual salary of a physical therapist is $103230 in the US every year. However, nurses who have attained an advanced degree in nursing practice get to earn higher salaries than physical therapists. For instance, experienced nurse practitioners with an advanced nursing degree earn an average salary of $113432 annually.
Is physical therapy school harder than nursing?
Physical therapy school is tougher than nursing in the United States. It is challenging to become a physical therapist due to high entry barriers in this profession and a limited number of physical therapist programs. To become a professional physical therapist, you have to earn a professional doctorate degree for practicing. On the other hand, a registered nurse can be easily attainable with an associate degree. There are also a dozen of nursing schools available for RN. For all these reasons, physical therapy school is tough, and you've to work hard to earn a certificate. However, even if you get entry into a PT school, it doesn't guarantee you an easy completion. Getting admission to nursing school is also easy compared to Physiotherapy school, where the cut-off percentage is also high. The syllabus for nursing is comparably easier than physiotherapy.
Can nurses work in physical therapy?
Yes, nurses can work in physical therapy, and in the same way, a physical therapist can become nurses. Nurses have acquired the skills in maths and science in their nursing programs, which indicates that they are also competent to become physical therapists. The physical therapy profession is an excellent choice. However, nurses have to complete all the requirements and prerequisites to work in physical therapy. They have to complete all the classes and pass the exam for physical therapy licensure. DPT is a doctorate and a first degree in the profession of physical therapy. Nurses can work in physical therapy by becoming physical therapy nurses. Having a good work experience in this field will help to become a therapy nurse more smoothly. There are plenty of job opportunities available for physical therapy nurses, and these positions need an experienced staff nurse. Many nursing professionals who have worked in hospital and medical setting are now working as professional physical therapists. Therefore, it is believed that nurses can also become physical therapists.