One of the middle salary paying states for registered nurses or RNS is Maryland. The annual salary provided to all registered nurses having good experience and expertise is approximately $77910 per year in Maryland. Thus, it means that all registered nurses living and working in Maryland get the opportunity to earn an average income rate of around $37.46 per hour. However, the national average salary scale for all the registered nurses annually is around $77460. The approximate annual salary is known to be an hourly rate of $37.24 as per the Bureau of labor statistics. Some of the highest paying cities in Maryland for registered nurses as per the bureau of labor statistics are as follows-
RNS living in Maryland nonmetropolitan location gets to earn $67720
RNS living in Salisbury (MD-DE) gets to earn $72960
RNS living in Columbia/Baltimore/Towson gets to earn $78700.
RNS living in Cumberland (MD-WV) gets to earn $71610
RNS living in Hagerstown or Martinsburg gets to earn $73440
Cost of living
The average annual salaries for registered nurses in Maryland are near the national average income. However, the cost of living in Maryland is not considered very cheap. The ranking of Maryland is supposed to be above the national cost of living index. So if the registered nurses get an average salary package, the rental cost will make up for it alone.
Job Growth for Nurses
Registered nurses travel nurses, and other nursing specialties consider Maryland a famous destination to advance their career opportunities. This is why in the year 2018, this famous destination was once home to around 60620 registered nursing staff. But this destination is considered to hold a strong job outlook since the number of nursing staff and registered nurses are expected to rise over the years. It has been predicted that the job opportunities for RNS are supposed to increase between the year 2018-2028 at a rate of about 22%. This increase in job growth rate for registered nurses will bring a total number of 73750 (and even more than) working registered nurses in Maryland. Therefore, Maryland is a good destination considered by most RNS.
Highest paying nurse specialties and high demand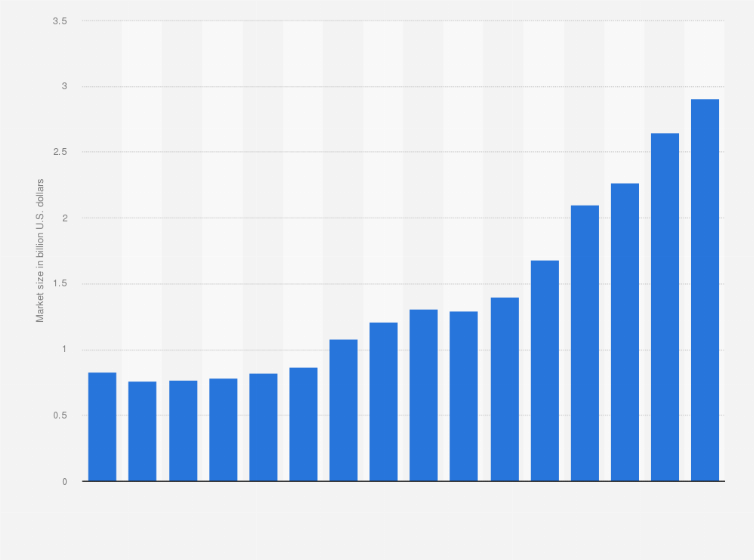 ‍it is known to all that the United States faces a shortage of nurses and is in great need of nurses. Due to this shortage gap, it has been projected by the US Bureau of labor statistics that employment and career opportunities are expected to increase at a 7% rate by the year 2029, which is higher than the average increase rate for other professions. The nursing profession is known to be in great demand in the next decade. It has been seen that the vacancy job rate has doubled for physicians, healthcare service providers, medical staff, and registered nurses in Maryland. The vacancy rate has increased from 7% in 2014 to 14% in 2018.
Why a nursing career in Maryland is a good option?
Following are the reasons why RNS gets a good compensation package in Maryland-
Competitive Salaries
Maryland witnesses a nursing shortage currently. That's the reason why registered nurses expect a lucrative compensation package along with job security. As per the reports of BLS, the mean annual salary for registered nurses in the year 2018 was $77920 in areas: of Baltimore, Towson, and Columbia. Nurses having advanced nursing degrees and qualifications are paid even higher salaries. For instance, the average annual salary for nurse practitioners in 2018 was $118780, whereas the annual average salary for nurse anesthetists was $217880 in 2018.
Respectable position
The top trusted and respectable profession has been a nursing career for several decades, and this is why registered nurses continue to earn a well-paid salary with respect. They assist in patient care and communicate with other healthcare providers for good reasons.
Active and Exciting Work
A nursing career in Maryland is exciting, and nurses are on the move constantly for solving patient-related problems and delivering patient care. That's why the nursing job is way different than a desk job.
A Chance to Make a Difference
Registered nurses help in administering medications and act as healers. There are no other career paths that allow a great difference in people's lives and create a positive impact.
Are you ready to find a nursing school that's aligned with your interests?
Maryland is an exciting workplace to pursue the nursing profession. The demand for nurses is growing at a tremendous rate, so there are huge career opportunities here. Following are the ways to get a lucrative compensation package and become an RNS in Maryland.
Choosing an educational program
You can become a Licensed practical nurse (LPS) by selecting 1year diploma program. You can earn an associate's degree, a two-year course BSN (bachelor's degree), or a four-year course to become a registered nurse (RN). The most famous license in Maryland is that of an RN license as there is scope for better salaries and more career advancement
Holding a GED or high school is important for earning a diploma, whereas for earning BSN or associate's degree one is needed to finish many undergraduate courses.
Completing educational program
Hands-on care and other skills are taught in the first year of your educational program. Nurse management is taught in the second year. Community health programming and maternal care are the subjects that are focused on specific courses. RNS has to pass the NCLEX -RN exam whereas LPNs NCLEX- PN exam.
More about registered nurses
RNS in Maryland earns an average salary of $82590. However, the salary of nurse practitioners in Maryland is $115240. Therefore, RNS earns less than NPS. RNS has licensed practitioners who provide special patient care in different settings. Registered nurses work under the supervision of a physician or nurse practitioner. Their responsibility depends on the setting or specialty in which they practice. As per studies, it has been found that Maryland stands at 39th rank among fifty states in average monthly salary for nurses. In the category of nursing work environment, it ranks 24th.
What is the projected growth for nursing?
Although Maryland sees a nurse shortage in the future, the number is expected to rise. With the growing demand for RNS, employment and salary increment opportunities will also advance. Therefore, it's the best decision to get a bachelor's degree in nursing and get a rewarding career.