Colorado is a renowned city that includes Mount Evans, the Rocky Mountains, Denver Botanic Gardens, etc. The state is famous for its athletic side and ski resorts. However, apart from these tourist attractions, there are many more reasons to move to Colorado. And one such reason is pursuing a stable nursing career from the Colorado nursing board. If you are a Registered nurse or plan to pursue one for yourself, Colorado is a good place to start. The following guide will describe to you more about Colorado's salary /job outlook and continuing education requirements.
What are the licensing fees required by the Colorado nursing board?
The fees that must be paid if you move from a different state to Colorado to become a nurse in Colorado, irrespective of whether you are a first-time nurse or a registered nurse, include the following –
The licensing fee as per examination that is required only for the first-time nursing professionals consists of the following
$200 for NCLEX few
The application fee includes $88
$51 for the fingerprint processing fee
The licensing fee as per endorsement that has to be paid by nursing professionals who already hold RN licensure includes the following-
$43 as an application fee that has to be paid by a Registered nurse (RN) or licensed practical nurse (LPN).
The application fee for APRNs includes $75.
The fees include for license verification include $51
Colorado comes under the category of Nursing compact state. Being a compact nursing state, this state enables all nurses to hold licensure valued and applied to multi-state.
What are the renewal steps required by the Colorado nursing board?
Verification of current state of nursing license
You must confirm your nursing license by visiting the verification page of the Colorado nursing board portal. The expiration of Colorado APRN and RN takes place every 30th September of a year and also depends on the issuance date.
Visit the official site of the Colorado board of nursing to enter your renewal application.
Nursing professionals must visit the Colorado renewal details page to know their specific requirements. As Colorado is a compact state, you must not apply in Colorado to obtain licensure if your primary state of residency belongs to another compact state unless you declare Colorado to be your primary state of residency.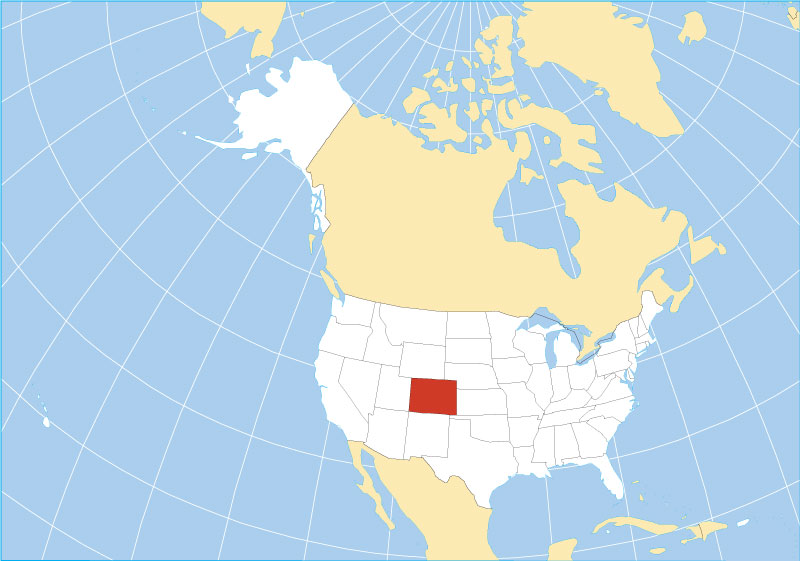 The Colorado board does not require nurses (APRN, LPN, and RN) of nursing to complete any continuing education requirements to maintain their nursing license and continue practicing in Colorado. Every APRN must maintain their national certification. However, some employers may seek nurses to fulfill the requirements.
NCLEX requirements for nurses are the same in Colorado as in other states. A nurse requires the national council licensure examination to pass successfully to become a registered nurse or licensed practical nurse in Colorado.
What are the salary outlook and job opportunities of nurses in Colorado?
The demand for nursing staff in Colorado is huge. Globally there is a shortage of healthcare providers, and so their demand is constantly getting higher. The Bureau of Labor Statistics has estimated that the nursing profession and its demand will increase by 9% between 2020 and 2030, and the mean annual salary of healthcare professionals would be around $77860. Therefore, the job outlook for nurses in Colorado is very positive, and if you plan to move to Colorado, then nursing can be the right career choice for you.
read more: Nurse Salary in Colorado
Getting a license to pursue a career in Colorado
Good restaurants, outdoor escapades, and attractive natural sights are just reasons travel nurses prefer to pursue their nursing careers in Colorado. The first step to getting into this Centennial state is to obtain a nursing license to practice in this state. A nursing license can be obtained through an endorsement or by examination. The examination licensure method is for the first-time nurse or new licensee who doesn't possess an active RN license belonging to another state. And licensure by endorsement is made for those nurses who already hold their active nursing license in another state. Licensure fees include a fee of $135, whereas endorsement fees include $90. So the foremost thing to do is visit the official website of the Colorado board of nursing, where you can access all Colorado license-related information, such as how to apply for a new license, verification of license, renewal of licensure, and many more details.
read more: Colorado Board of Medicine: License Lookup and Renewal for CO
What type of documents must be submitted to obtain Colorado registered nurse (RN) license?
Nurses are required to timely submit all the necessary documents that will enable them to get Colorado registered nurse license and also renew them. They are-
A copy of your active nursing license
Affidavit of your eligibility form
Evidence of your US citizenship
To complete the application process included in the Colorado nursing license, nursing professionals have to answer several types of screening questions. Few of the licensing questions also involve criminal history questions or filed pending complaints. You can also get questions about the number of practicing hours you have completed in your nursing career.
How much time is needed to obtain a renewal of the Colorado nursing license?
If you hold a nursing license in Colorado, you must know the license expiration process and duration. The renewal of an online license doesn't open unless 4-6 weeks before the expiration date of the Colorado State nursing license. After this, you can easily complete your online renewal process. There is $108 fee needed for nursing license renewal. A registered nurse whose Colorado nursing license either lapses or expires must apply for reinstatement.
Why should you choose the Colorado nursing board for renewing or obtaining your license?
Colorado is a member of NLC, which stands for Nurse Licensure Compact. The Colorado nursing board has successfully maintained public protection and medical access to patient care at the state level. Therefore, you must choose this state that allows nurses to practice in other NLC states without obtaining any other additional license.
Colorado has 66100 licensed nurses. The board is fully committed to ensuring competent nurses take care of the patients and protect the public by regulating healthcare professionals. Nursing is a challenging, lucrative, rewarding, and demanding in Colorado