Nurses always play a key role in patients' treatment. They are very helpful, soft speaking, and supportive human beings. Some people want to give them tips and gifts as gratitude to help them and take care of them. The relationship between the patient and the nurse should be built on honesty, and a nurse should serve her patient without any expectation to receive gifts and tips.
There are different situations in which nurses can accept tips and gifts. In this article, we are going to know the situations when nurses can accept tips and when nurses need to refuse to accept tips.
Privacy Policy of the hospitals:
Hospitals have different policies. These policies should be followed by all the nurses. If nurses read all the terms and conditions they should not go against these policies, because it will change the organized and disciplined environment of the hospital.
Moreover, if the nurses take care of the patients, in return they are paid. Professionalism is a trait of successful and good nurse practitioners. So, if nurses will start accepting tips and gifts from patients there will be a lack of professional nurses in the hospital. It is not ethical to accept gifts from the patients even if they insist you accept them as a gift. Accepting tips and gifts from the patients may give rise to misunderstandings in the mind of other patients. Like, they will be given extra services if they will also give gifts and tips to the nurses. Accepting tips from the patients may also affect the hospital's reputation in the city.
Why nurses should not accept tips?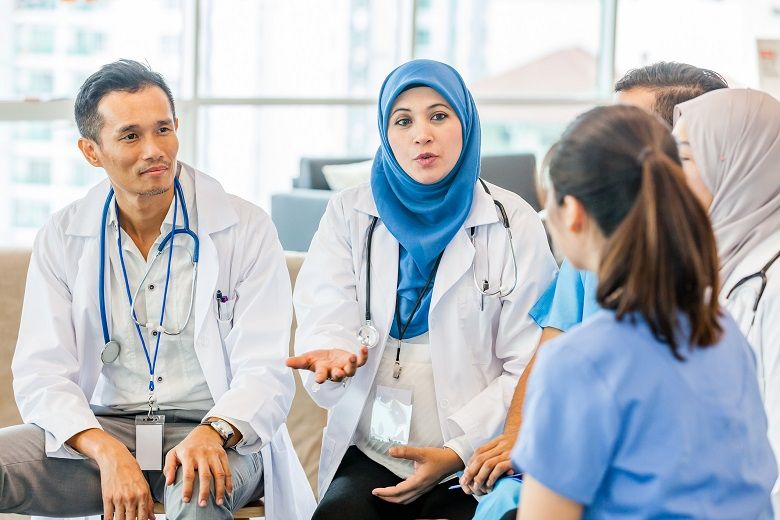 Nurses should not accept tips from the patients because it can cause them to lose their jobs. If the patient forces the nurses to accept the tip, the nurses can take the money and put them in the donation box of the hospital but they should not take it for themselves.
If nurses will be allowed to receive gifts and tips from the patients in the hospital then the honesty and loyalty to do work will be swayed with greed. And this honorable and noble profession will not be respected any more. So nurses should be cautious to follow the hospital's rules and regulations.
Individual gifts:
Individual gifts are never accepted in the hospital but if a patient gives you tips and gifts forcefully. Tell them that you take care of their feelings and respect them but you cannot accept the gifts. However, if they want to give the gift to the whole staff of the ward then it can be accepted.
What are the acceptable forms of the gifts:
Here we will discuss some forms of gifts which can be accepted as a gratitude of the patient.
Gratitude Cards:
Gratitude cards are the best ways to thank a nurse. If a nurse is given a card as an expression of gratitude and love from the patient then the nurse is allowed to accept the given gifts and thank the patient for this beautiful gift. This gift is acceptable as it is not costly and is not in the form of money.
To say loud thanks: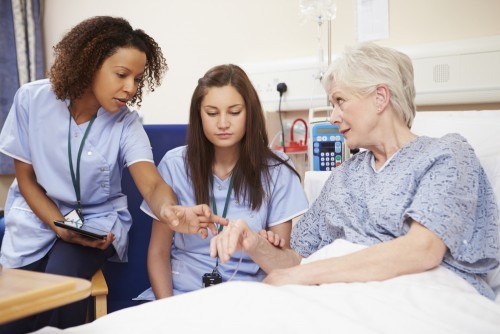 If someone wants to thank you through gifts and money then give them an alternate idea to express their gratitude. Tell them that they can say a loud thanks as a gesture of gratitude. It will also motivate other nurses to perform their duties to get such warm gratitude.
Group Gifts:
Group gifts are always acceptable but these gifts should be of a reasonable amount. Some common forms of group gifts include sweets.
These are not expensive and can be accepted as a sweet gesture of gratitude. A patient can bring this gift for the staff of the ward.
Coffee:
The other form of gift that a nurse can accept from her patients is coffee. A cup of coffee is the best gift to be accepted as this gift is not expensive and will refresh a nurse to face the challenges of this hard job. So this is the gift that can be the best way to thank a nurse. Other ways to thank a nurse and is an acceptable gift for a nurse are healthy snacks.
Psychological effects of gifts:
It is necessary to thank nurses for taking care of and helping patients. Hospitals should allow accepting small gifts that are not costly. In this way, nurses are motivated to do their duty more efficiently and diligently. If nurses receive some handwritten notes and cards as a gesture of being thankful is very beneficial psychologically.
According to research, giving gifts improves mental health and can relieve stress. Giving acceptable gifts to nurses will relieve them from the tiredness of the day's hard job and will refill them with energy. Giving gifts will build a trustworthy relationship between patients and nurse practitioners. This is the best way to express gratitude by giving small gifts to nurses without accepting anything in return. But nurses should also serve their patients without expecting anything from the patients. This will build a pure and respectable relationship between the patients and the nurses.
If anyone does not want to give any gift to the patients then the best gift for them to show gratitude is to recommend that hospital or clinic to your family and friends.
Bottom line:
In this article, you read about why nurses do not accept gifts and why hospitals do not allow their nurse practitioners not to accept a gift from their patients in the form of money or something that is very expensive and cannot be accepted as gratitude from the patients.
But there are some solutions for the patients who want to give some gifts to the nurses who took care of them and helped them during their time in the hospital.
If hospitals allow the nurses to accept reasonable gifts from their patients, the nurses should obey the rules and regulations and should not accept gifts that are not reasonable. But acceptance of tips in the form of money should be banned.