Nurses are highly trained medical professionals who provide a broad range of services to patients from pediatrics to surgery, psychotherapy, and general practice. Nurses are the backbone of every health care field and specialty. They create a safe and well-communicated environment between the doctors and the patients. In this article, we will look at what a registered nurse is and if they can prescribe medication to patients.
What Is a Registered Nurse (RN)?
A registered nurse (RN) is a licensed medical professional who provides hands-on care in different medical situations and communities. This includes hospitals, doctor's offices, nursing homes, prisons, long-term care facilities, homes, and other facilities. In many ways, registered nurses form the backbone of the U.S. and several other countries' health care systems.
Registered nurses help with many health-related tasks. They also see patients every day. Most RNs manage care, control safety and infection, promote health and maintain health, provide basic care and comfort, and offer different kinds of therapy. The daily tasks of a registered nurse depend on things like the type of facility, specialty, and patient. Some examples of registered nurses' duties include:
Getting patients ready for exams or treatments and making assessments based on the results
Recording medical histories and symptoms
Administering medicine and treatments
Helping to set up plans of care
Using and monitoring medical equipment
Teaching patients and their families how to manage conditions to give post-treatment care.
Working with doctors and other healthcare professionals
Some of these tasks require a doctor's order.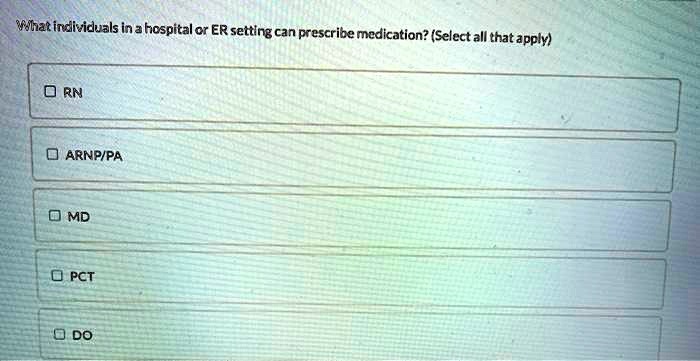 Future RNs have to attend a nursing program then take and pass a national licensing exam. After graduating from a nursing program, a person must take the NCLEX-RN exam. This test focuses on four areas that relate to RNs' responsibilities:
The nursing process
Caring
Communication and documentation
Teaching and learning
In addition to the test, many states require other steps before becoming an RN. One example is getting your fingerprints taken. Once they have started their career, registered nurses can specialize or become well known in a certain area. The most common registered nurse specialties include:
Emergency room (ER) nurse
Intensive care unit (ICU) nurse
Medical-surgical nurse
Pediatric nurse
If a registered nurse wishes to specialize further, they can get a master's or doctoral degree to become an advanced practice registered nurse (APRN). The positions include:
Certified registered nurse anesthetist
Certified nurse-midwife
Clinical nurse specialist
Nurse practitioner (NP)
Reasons To See a Registered Nurse (RN)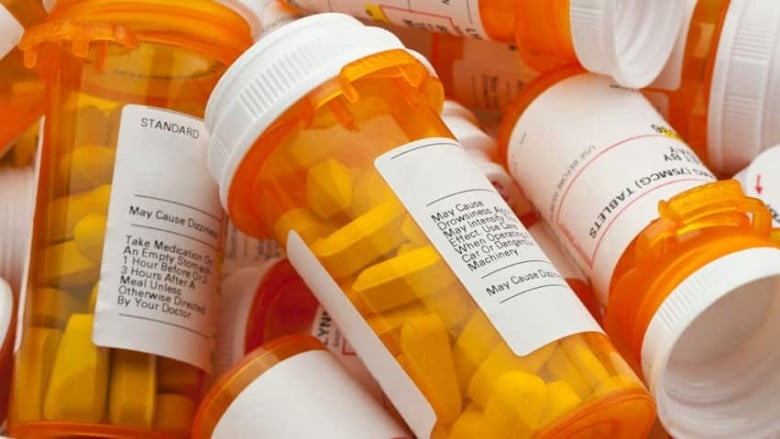 When you go to any medical facility, like a doctor's office or hospital, a registered nurse is usually the first person who talks to you in an exam room. They take your temperature, listen to your concerns, and write notes for the doctor. Nurses can also work outside the medical building. Some RNs visit homes, work in schools or help in prisons.
But you can't make an appointment directly with a registered nurse like you can with a nurse practitioner or a doctor. They don't have all the medical knowledge or permission needed to see you alone or diagnose you.
Difference Between Nurse Practitioner (NP) And Registered Nurse (RN)
Many nurses begin as registered nurses (RNs) and then become nurse practitioners (NPs) as a natural part of professional development. Though there are some overlaps, these two positions are different. Nurse practitioners perform many of the same duties that a physician would do. They visit patients, diagnose and create treatment plans. Nurse practitioners also work with patients who have chronic conditions to help manage the situation and make necessary changes. Additional duties involve:
Managing other nurses and staff within the clinic
Ordering diagnostic tests for patients
Prescribing medicine to patients
Administer routine and detailed examinations
Explaining complicated medical and treatment plans to patients and family
Analyzing tests results to discover causes for symptoms
Collect information and samples from patients
Meanwhile, the registered nurses act as primary caregivers to patients.
Administer IV medications
Complete admission assessments
Develop nursing care plans
Take verbal orders from a doctor or nurse practitioner
Provide blood products
Pronounce time of death in long term care or hospice facilities ( only some states allow RNs to do this)
Access or flush PICC lines, subcutaneous ports, or central lines
Administer insulin drips, cardiac medication drips, or total parenteral nutrition
Give chemotherapy medications or administer dialysis
Both registered nurses and nurse practitioners share an ability to specialize and work in diverse environments. RNs and NPs assist patients in medical settings such as hospitals, urgent care clinics, or long-term care facilities. And in both roles, the nurses work directly with the patient and their families. However, RNs typically work in more types of settings than NPs.
Also, there is a big difference between the salaries of RNs and NPs. The NPS earn way more than the RNs. The reason why nurse practitioners make more money than registered nurses is because they have an advanced degree. Both roles require training.
RNs generally need at least 400 hours of clinical experience. NPs typically need about 500 hours or more. Most nurses have to complete continuing education units (CEUs) to maintain their licenses. It is no different for the nurse practitioner or registered nurse roles. Registered nurses sometimes continue education, depending on their state and specialty.
Can Registered Nurses Prescribe Medications?
Now the real question is, can registered nurses prescribe medications? After getting a better understanding of registered nurses and nurse practitioners, you may have an idea about their roles and authorities. So the short answer is no, registered nurses cannot prescribe medications. Only those working as licensed nurse practitioners can prescribe medications. With that said, a state's legal guidelines can limit the medical prescriptions a nurse practitioner can prescribe. Moreover, state laws can require nurse practitioners to have a doctor present to write prescriptions.
Besides nurse practitioners, some certified registered nurse anesthetists (CRNAs) can prescribe medications with their state's legal rights. They may also require permission from the healthcare facility they work for. This ensures that healthcare providers carefully follow legal and safety requirements.
The reason that nurse practitioners are allowed to prescribe medications in some states is their advanced education. They are advanced practice registered nurses who have acquired a master's of science in nursing or doctorate of nursing practice degree. In short, nurse practitioners provide the highest level of medical care within the nursing field. In addition to prescribing medications, nurse practitioners diagnose diseases, provide treatment plans, and act as primary healthcare providers.
Unlike nurse practitioners, the average registered nurse cannot prescribe medications or diagnose medical conditions. This is because they are not nurse practitioners and have not obtained an advanced degree. However, they can administer medications, assist with treatments, record patients' symptoms and medical histories, and monitor patient recovery.
In fact, registered nurses are vital for helping patients recover from their ailments. Through rehabilitation programs and working with other specialists, nurses ensure patients receive the best care and medical assistance possible. Besides, nurse practitioners and CRNA's other specialists authorized to prescribe medications include dentists, physicians, optometrists, and veterinarians.
In contrast to prescription drugs, most over-the-counter (OTC) drugs do not require a prescription. Nevertheless, certain over-the-counter drugs can be purchased only after the pharmacist has assessed the individual's conditions. As a result, the drug can be sold or limited depending on whether it helps the individual's conditions. Therefore, the individual should have ailments, conditions, and/or symptoms related to the drug treatment.
Limited
Although nurse practitioners/advanced practice registered nurses can prescribe medications to patients, their ability to prescribe medications varies on a state-by-state basis.
The main impetus for the increased scope of practice is that allowing RNs to prescribe medications could dramatically improve access to care for some. like people in rural and remote areas who have limited access to nurse practitioners and physicians.
The model of an RN prescribing what is the most different from the status quo is independent prescribing, where registered nurses would be able to diagnose certain conditions and prescribe the most appropriate medications to treat those conditions – either from a pre-defined list of medications or based on a specific area of medicine.
In this model, registered nurses who work in a travel clinic, for example, would be enabled to prescribe some vaccinations. Registered nurses who work in long-term care, meanwhile, might be allowed to diagnose and treat a urinary tract infection in elderly clients. Registered nurses who meet requirements, including the completion of an online course, can independently prescribe drugs, including medications to treat sexually transmitted infections, vaccines for travelers, as well as a limited number of other special cases scenarios.
Conclusion
In short, registered nurses cannot prescribe medications in general, but in some states and specific cases, they are allowed to prescribe medications. But generally, nurse practitioners have more authority to prescribe medications and diagnose disease. These prescription laws can differ from state to state. We hope this article gave you a better understanding of the roles of RNs and NPs.