NP +Nurse practitioners enjoy certain privileges) which may not be availed by other nurses. One such privilege is to prescribe patients certain medicines. Nurse practitioners take the physician's role and are found in government agencies, community clinics, or any other private practice settings. If you visit a walk-in clinic, you can receive medications and medical treatment from an on-call nurse.
Differences between a nurse practitioner and doctor
The role of a doctor and a nurse practitioner is not so distinct since medical doctors and nurse practitioners perform the similar role to offer the same care and medical attention to patients by working in hospitals and medical offices. Both of their roles are similar in the following areas-
Managing patient care
Prescribing medications to them
Acting as a primary care provider
Treating and diagnosing acute medical conditions
Ask patient for diagnostic testing like x rays and lab tests.
There are many board certifications in the specialization held by nurses, such as women's health and family practice. However, there's one point of difference between doctors and nurse practitioners. Doctors have to go through education and medical training for more than three years compared to nurse practitioners. Nurse practitioners spend 2-4 years becoming registered nurses depending on their selected route. After that, they spend additional 2-3 years to get a master's degree. At the final stage, nurse practitioners are required to pass the APRN certification examination.
Which state allows nurses to prescribe medications?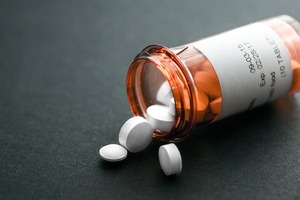 Certain states have issued specific guidelines for nurse practitioners for prescribing medicines. They can prescribe medicines in Washington D.C and a total of fifty states. Certain states ask nurses to get medical doctors' authorization before issuing the prescribed medicines to patients. They are overseen by doctors when they prescribe medicines. In some states, NPs must take one year of safe practice before applying for a controlled substance certification.
Certain states which don't require oversight of doctors for nurse practitioners while prescribing medicines are-
New Mexico
Alaska
Minnesota
North Dakota
District of Columbia
Washington
Oregon
Arizona
Idaho
Rhode Island
Presently, thirty-seven states require nurse practitioners to be overseen by medical doctors before prescribing and issuing medicines.
What license do nurse practitioners require to prescribe medicines?
Narcotic medicines are known as controlled substances that help to alleviate pain. Nurse practitioners need state licensure which is permission from the state to prescribe patients' medicine. Nurse practitioners can't prescribe any narcotic medicines without obtaining a federal DEA number (Drug Enforcement Agency). As they are addictive, NPs have to apply for DEA numbers.
What type of drugs can nurse practitioners prescribe?
Antibiotics
Nurse practitioners can prescribe patients antibiotics with proper APRN credentials in the district of Columbia and a total of fifty states. Antibiotics have little risk for addiction or abuse, so they are not classified as a controlled substance
Antidepressants
According to DEA, nurse practitioners can prescribe antidepressants that don't pose any risk for dependency or abuse. These medicines are not similar to narcotics so nurses can prescribe them.
Birth control
Nurse practitioners can prescribe birth control medicines within the authority guidelines of the state as the DEA doesn't determine these medicines as habit-forming or highly addictive.
Narcotics 
According to DEA and the US Department of justice, there are five categories of narcotics (schedule I- schedule V) and are regulated strictly. So nurse practitioners have to obtain a license before prescribing narcotics
Suboxone
This medicine is for people who are highly addicted to opioids, and it helps them in controlling their withdrawal signs. It comes under schedule III-controlled substance and it requires requisite license or credentials on the part of nurse practitioners to prescribe this.
The prescriptive authority of NPS keeps on changing frequently as per state laws, and so nurses have to keep on referring to the prescriptive authority of the American Medical Association to know all medical modifications.
Can a nurse practitioner prescribe narcotics?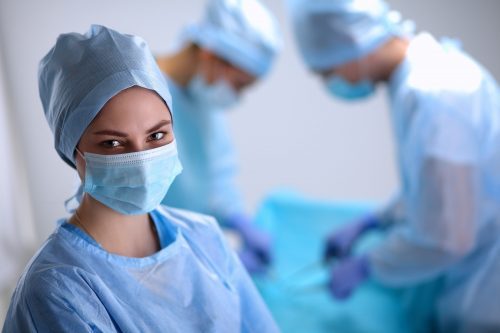 Yes, nurse practitioners can prescribe narcotics, schedule II-V drugs, and antibiotics after obtaining a federal DEA number which is the prescriptive power awarded to the nurse practitioners by the district of Columbia and fifty other states. However, they can't prescribe medicines classified as Schedule I controlled substances as it includes the high potential risk for addiction and abuse, and as per the US Department of Justice and DEA, they have not accepted any medical use presently in the USA. These drugs include marijuana, ecstasy, peyote, LSD, and heroin.
Some states seek enrolment of nurse practitioners in programs like the Controlled Substances Reporting System and Prescription Drug Monitoring Program, which gives them the power of having prescriptive authority to prevent addiction and abuse of a patient having a history of opioid use.
DEA number of writing a prescription
The core of a nurse practitioner's practice involves prescribing medicines, but some guidelines have made this privilege restricted. A nurse practitioner has to abide by several rules and regulations while prescribing medicines. They have to abide the state guidelines and federal law. They don't need a DEA number to prescribe antibiotics but only for prescribing controlled substances. However, for prescribing medicines, they need to have state licensure.
Can nurse practitioners write prescriptions for friends and family?
There are variations in state laws allowing NPs to prescribe for their family and friends. Certain states allow nurse practitioners to write medicines only in emergencies. According to federal law, medical treatment should be in the form of written documentation irrespective of whether it is prescribed inside the hospital setting or outside the clinic. In some states, it is legal for nurse practitioners to prescribe medications to their friends and family, and so this should be done with caution as nurses are legally responsible for every consequence.
Can prescription be written out of state by NPS?
According to some state laws, the written prescription of NPs is allowed to be filled out of state. There are certain guidelines that NPs have to abide by while prescribing medicines to be filled in another state. In Washington, prescriptions written by nurse practitioners out of the state are not allowed by pharmacies directed for controlled substances. As a nurse practitioner, you have to be careful whether you can prescribe controlled substances in a different state.