Introduction
Nursing is a profession that is much diversified and constantly evolving. You get to work in many different types of environments and roles. From giving injections to coordinating with other teams, all come under the responsibilities of a nurse. The knowledge and skills required to fulfill these responsibilities come from proper nursing education. The question now is, what do we mean by that? It means that a nursing education starts with getting a degree in it, including a bachelor's and master's. Other than that, there are specific certifications you are required to obtain in addition to your education. These certifications bring the skills you need in the health care field as a nurse.
Among all the certifications you have heard about, ACLS is the one in most demand. Now, what does this four-letter acronym stands for? ACLS stands for advanced cardiac life support. You need to be concerned about getting it as it is crucial in the medical field, especially if you're a nurse. You don't need to worry if you don't have much idea about it. Because in this blog, we will be discussing what exactly ACLs certification is and its importance in a nursing career.
What is ACLs certification?
A person in a health care field who is not much into the certifications must be wondering what an ACLS is. So, we would like to give you a basic idea about the advanced cardiac life support certification. It is a medical certification designed to provide in-depth, comprehensive knowledge about advanced life support. This certification helps health care professionals in improving patient outcomes by sustaining life. Other than this, these professionals are committed to lowering the disability and mortality rates associated with stroke, heart attack, and cardiovascular disease. ACLS is the certification that provides them the skill and knowledge to work better in this area.
This course also focuses on teaching nurses both leadership and teamwork skills, so obtaining this certification will help you stand out from the crowd and demonstrate your motivation to keep learning within your area, regardless of the position you are looking for.
Who can get ACLS?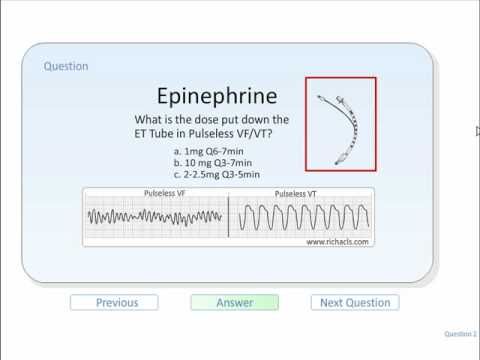 A medical certification has a benefit for a specific group of individuals in the health care field. But when we talk about an ACLS certification, even when it is not explicitly required, it also makes you much more desirable in this field.
If we talk specifically, then this is needed by any medical professional who is working in emergencies. It also includes nurses that work in such emergency conditions, including cardiovascular emergencies as well.
What skills do you acquire through an ACLS?
Any medical certification that you get comes with a few prerequisites. Just like that, an ACLS is based on past medical knowledge, and the course itself is very complex. This is not for the general public. The skills you acquire through this certification are intended for medical professionals who get to practice it daily. We would like you to read about these skills below.
BLS skills
All of us know that we must know about the basic skills. This is what an ACLS does. You get to learn about the basic life support skills first in an ACLS course. This includes the skills taught to the first responders, like dealing with cardiac arrest and respiratory issues. But the care provided at this level is a very basic one.
CPR Procedures
An emergency life-saving procedure when your heart stops beating is called CPR. It involves a whole process and is carried out in many ways depending on the severity. You get to learn these procedures in an ACLS course.
Related Pharmacology
Pharmacology is a branch of medicine that is concerned with all the aspects of drugs. Many drugs are used to deal with cardiac arrests in emergencies. This is the reason why this branch is an essential part of an ACLS program.
Management of ACS and stroke
Medical professionals get to see cardiac emergencies daily. Among which acute coronary syndrome and strokes are the most common ones. A nurse who works in emergency conditions needs to have a deep knowledge of dealing with such cases. This is why an ACLS program gives detailed ability to manage such emergencies, especially ACS and stroke.
Effective communication
Medical professionals have to deal with different kinds of patients daily. They have to be very calm and patient, along with being understanding. They don't learn this skill overnight. This comes with experience and through different certifications. This is why an ACLS course incorporates these skills in their course.
Airway management
Some medical procedures are done to prevent and relieve airway obstruction, called airway management. A pathway is easily opened through it that lets the oxygen in the lungs from the atmosphere. Why am I telling you this? The reason is that airway management procedures play an essential role in saving the lives of many patients with cardiac arrest. This makes this procedure a part of an ACLS program. You get to learn it in this course.
Recognition of early signs of cardiac emergencies
Every emergency requires instant care, but when it comes to an emergency related to the cardiovascular system, it is vital to be quick in managing it. A nurse who is a first responder in such situations needs to have this knowledge. An ACLS program is designed in a way that teaches to recognize the signs of cardiac emergencies early.
How can nurses get ACLs certified?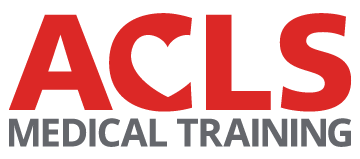 An ACLS certification course is very crucial for nurses in their nursing careers. There are several options through which they can become ACLS certified. Three major ones are mentioned below.
Course through your current place of employment 
The majority of the hospitals or say clinics offers ACLS course. So the first thing as a nurse you should do is to check the place where you are employed. If they are offering this course, then get yourself certified immediately through it. One of its merits is that a lot of your time will be saved searching for a different option or traveling to some other place.
Physical course
The second option you could go for is a physical course. Search for different health centers or hospitals that offer such systems and are near to where you live. ACLS certificate courses are usually of few weeks, and a physical study won't add much burden to your budget.
Online Course
You get to see many online education platforms. Then why not try it for getting ACLS certified? The third option you should go for is an online course to get this certification. This will save both that is traveling time and expense. Other than this, you will also get the benefit of watching the lectures later for revision.
An ACLS course will provide proper study and revision material. After giving and submitting your exam, you will get a digital copy of your certificate. An important reminder is that you need to renew it after every 2 years.
When should you complete your ACLs certification?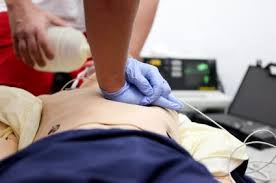 You must have heard this phrase that there is no specific time of getting any knowledge. It is entirely correct. But if knowledge or skill is of advanced level, then some essential learning needs to be acquired before earning an advanced one.
An ACLS is an advanced-level certification. This is the reason why it is essential to get a BLS certification first. Basic life support teaches you basic life savings skills, and it can be taken both online and physically. But online would save you time and money. This is the first step towards reaching this advanced level potential. After getting a BLS certificate, you can go for an ACLS certification. Few platforms offer bundle courses that make it easy to get BLS and ACLS by just paying a one-time fee.
Many employment opportunities for nurses come with a requirement of an ACLS. In comparison, others give a grace period to get ACLS certified within the starting 4-6 months. So, this clearly explains the importance of this certification for a nurse.
Conclusion
Nurses are challenged daily to apply the best of their skills in various environments with different patients. This assists them in working on the weaker areas. The skills acquired here help them grow in their profession, both experience, and position-wise. These skills come from different degrees and certifications in nursing. When we talk about accreditation, ACLS is an acronym that does strike the mind of many nurses. This certification teaches advanced life-saving ways in cardiac emergencies and enhances their communication, participation, and leadership skills.
Nursing work is available wherever you go. Whether a hospital in an urban area or a small clinic in a rural area, a nurse is necessary for every health care setup. But such arrangements do require specific certifications, and that also includes an ACLS certification. This brings perfection to the skillset of nurses and causes them to earn a higher salary. So, in short, an ACLS certified nurse is the most in-demand in the health care field.