Nurses and doctors are playing distinctive roles in the healthcare system. Nurses are surely happy with their career selections. However, some wonder if it is possible for them to switch from nurse to a medical doctor. A nurse can become a doctor; all they need is to fulfill the required specialized training. As doctors are asked and entitled to go through a specialization course after being completing a four-year medical program which is quite different from that of nurses.
Prerequisite Requirements by Medical Schools
A nurse who got a BSN degree might have done medical school prerequisite requirements. Yet, they need to determine if the school which has provided the BSN degree agrees on their prerequisites and find if there are still prerequisites to complete. Also, medical institutes require prerequisites that are latest and completed within a defined time of time after completing their BSN. A nurse can make the way to become a good doctor because they have gained all the valuable skills required for being an excellent doctor and get all the sufficient knowledge on which prospective medical students are tested. Also, they have gained an insight into the healthcare fields during their nursing school.
Go through Medical College Admission Test (MCAT )
Assuming one has a bachelor's degree in nursing and has finished the medical institute prerequisites as well, the next stage is to apply and sit in the Medical College Admission Test (MCAT exam). This is a standardized testing procedure that assesses students' problem-solving capabilities, written analyses, understanding of scientific principles and concepts, and critical thinking. An applicant is required to have the desired score in this prescribed test. However, attaining an average, or above-average score, might not be sufficient on its own. In addition to that, the medical institute one is applying to is likely to ask for a personal statement and recommendation letter. Once a person clears the MCAT test is needed to attend the medical school of the classroom setting and clinical settings a total of four years collectively. Irrespective of previous healthcare experience a nurse cannot cut down this segment of four years. Through medical school, a nurse can use her/his previous nursing skills during their work as a doctor. For example, they can use their prior medical skills in a clinical situation and get the benefit from their previous skills.
Unable to clear MCAT, Move on with the post-baccalaureate program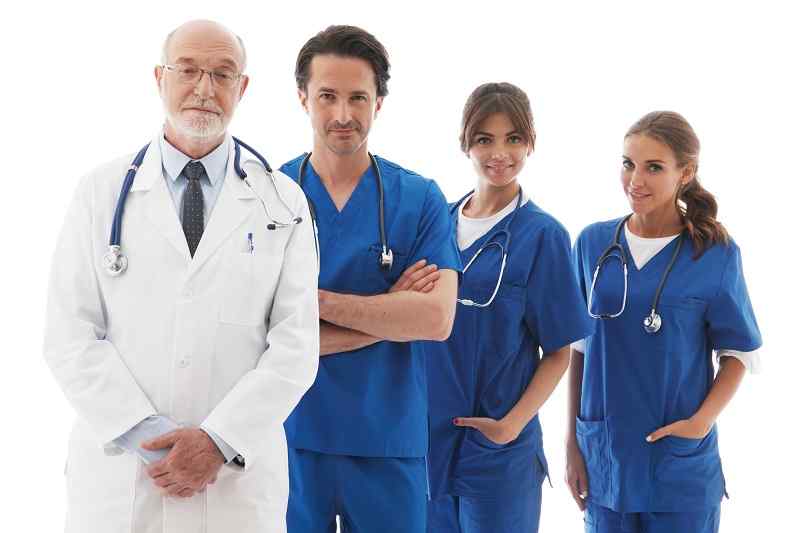 For nurses who have not done medical prerequisites, or facing difficulty in the MCAT examination, a post-baccalaureate program may be fruitful. This program helps students with low MCAT marks, without a science background, and those having outdated prerequisite courses. Having enrolled in such a program improves the chances of getting into a medical institute. Since these programs are quite expensive, therefore a nurse should have a prior consciousness about the finances.
Complete Residency Program
After the completion of the courses, students are also required to do a residency program that takes several years as per career specialization. Moreover, the program may also include a fellowship. Overall, it takes almost 10 years to become a medical doctor. In the residency program, one is required to submit his ranked list, followed by a computed logarithm that matches his program with the residences. A person has to go through a total of seven years of the training program as a resident physician.
There has constantly been a stigma around the nurses transitioning their professions. A decade back only a few nurses would leave their bedside nursing to enter the medical profession but currently nurses are more into the switching of their respective professions to become a doctor.
However, there is still a minor stigma, as it is significant for a nurse to remember their bedside manner, training, and compassion towards the patients in the nursing school.
Large amount of money required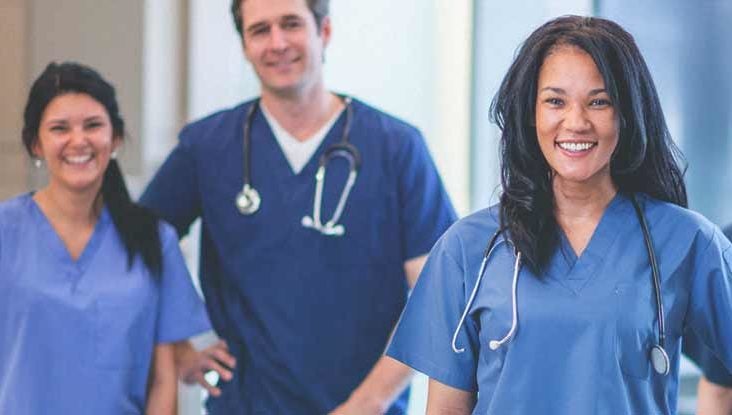 The expenses for a medical degree are much higher compared to other fields. Additionally, high educational expenses for medical student makes them take loans and cannot do full-time jobs. Working outside of the medical institutes is restricted due to program demands. Consequently, a nurse needs to govern whether having a medical doctor degree is worth the cost, time, and effort.
After the residency, a transitioned nurse needs to gain licensure to practice medicine. There are different policies and regulations in different countries for licensure. The particular licensure depends on one's special field as several fields have extra certification requirements compared to others. This is the reason, a nurse thinking to switch off the profession from nursing to a medical doctor should do through all such considerations. If any nurse found all this not possible despite having a strong will and determination, it is also possible to go ahead in the same profession and get a specialized skill which can make you able to have knowledge and skills at the same level.
Senior Nurses also get skills of a qualified Doctor
However, the two professions have their specialized and tailored degree programs and practice procedures. In most situations, while having just a nursing degree and going for the practice of a doctor is also a common thing happening in the absence of a doctor. Most of the nurses get practical advancement while showing more interest in practical and problem-solving situations. This also provides skills and knowledge which a doctor gains at medical school. In such circumstances, these nurses are observed and highly encouraged by the doctors working in parallel to continue their efforts.
If you are fond of learning and have a passion for medicine, then the journey from nurse to doctor can be incredibly worthwhile. All you need is a burning desire to achieve something said Dr. Kathryn Boling, a former nurse and a present physician at Mercy Personal Physicians. Such transition is not easy at all as one may come across some discouraging behaviors of fellows and mentors. Also, it requires much more time and financial cost to become a medical doctor which can be benefiting one throughout the whole life.