Nurses have many responsibilities in all the places that they work. Their services help, cure and comfort people of all ages. Some of their work can be pretty complicated and make them stressed. Like any other professionals, they are human, and they also commit mistakes.
However, their errors also cause fatality, and as a result, nurses often lose their licenses. Sometimes, they get it back after being suspended for a while. But some nurses never do.
But it is not only the mistakes that can make nurses lose their licenses. There are several reasons for which authorities suspend or strike off nurses' licenses.
In this article, we will try to know two things. First of all, we will learn the reasons for which nurses can lose their licensure. Secondly, we will read a few stories of nursing losing their license.
Causes That Can Lead To Nurses To Lose Their License
Work-related
Drug-related
Fraud
Sexual misconduct
Abuse of patients
Boundary violations and
Criminal background
The punishment depends on the severity of a crime. So, in some instances, nurses have to pay a fine and their license suspended. In other cases, authorities may permanently revoke a nurse's license and the said individual sent to jail.
Stories Of Nurses Losing Their License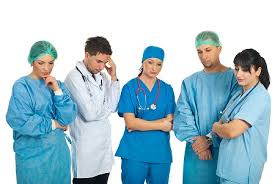 The Vanderbilt University Medical Center Case: It is one of the most notorious medical cases in recent times. RaDonda Vaught, a former nurse at the center, killed a patient by administering a high dose of wrong medicine in 2017. It was a mistake plus gross negligence which led to the death of the 75-year-old elderly patient.
After the incident, the authority prohibited her from nurses' duties, and her license was suspended. She got a desk job at HCA Healthcare for some time. However, with her being criminally indicted for the fatal incident, the authority took away her license.
As a result, she will likely lose her current job and never work as a nurse in any facility. Apart from losing the license, Miss Vaught paid a fine and may be sent to jail.
The Banner Del Webb Incident:
it is yet another event that caught everyone's attention. A veteran nurse at the Banner Del Webb Medical Center, the name of Amanda Trujillo, got her license taken away in 2012. Unlike the earlier story, which led to a fatality of a patient, this one is quite different.
The incident occurred in April 2011 when the nurse spoke to a patient who was to undergo surgery the next day. The patient asked for advice regarding the operation and other options.
The patient was hesitant about the surgery on the scheduled date, and it angered the surgeon who was to conduct the operation. The doctor filed a complaint against the nurse, and the hospital fired her, and she lost her license.
However, many of her peers supported the nurse, and the incident became big news.
Wilton, Connecticut:
Kathryn Y. Ford, a nurse in Wilton, lost her license due to drug-related issues. Earlier, her license got suspended for the same reason. The authority determined that she was a threat to patients if she continued practicing as a nurse.
The former nurse tested positive for weed, coke, and heroin not once but several times. Hence, the board revoked her nursing license.
Bergen County, New Jersey: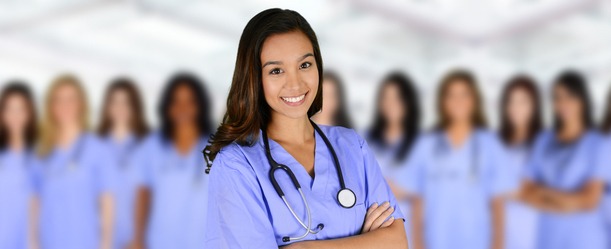 The state in 2016 took away the nursing license of Dorothea Harvilik of Saddle River because of a patient abuse case. The incident came to light when the patient's mother noticed bruises on her son's hands. She placed a hidden camera, and the footage was quite incriminating.
It showed the nursing slapping and handling the patient quite roughly and not as a nurse should. The erring nurse gave up her license once the matter came to light, and she won't be able to apply for reinstatement.
North Brunswick, New Jersey:
In another incident, Husainatu Bah (North Brunswick), along with three other nurses, Vincentia Amankwah (Cliffwood), Swanzybella Pimpong (Newark), and Ivelisse Belony (Irvington), got their licenses revoked. The state took away their license for fraud and providing falsified documents.
The four individuals showed papers that said they obtained degrees from Ohio Nursing School, which became defunct. Investigations, however, led to the discovery of the fraud. Hence, they lost their license very soon.
These are only a few instances among many. While some cases lead to suspension for a while, others lead to licenses being permanently revoked.
Final Thoughts
Nurses are meant to provide the best care to all their patients. But substance abuse, fraud, negligence, and erring behavior can cost the life of patients. It is therefore understandable if the authorities revoke nurses' licenses in extreme cases.
However, the case of the second story doesn't seem right. The nurse could have been reprimanded or fined but taking away her license was a bit too much.
So, nurses must remain alert and perform their duties calmly. Mistakes can happen, but authorities can't excuse deliberate errors. People should also consider taking up nursing as a career only if they have a genuine calling from within.