Nursing is arguably one of the coveted careers. The status comes from the career's fulfilling nature and its benefit to patients and nurses. Like other jobs, nursing has a specialization. One of the specialties is neonatal nursing.
A neonatal nurse is a specially registered nursing practitioner with at least two years of experience caring for infants born prematurely or those in need of intensive care. This article extensively covers all the facts you should know about this career field if you are interested in it. Let's dive in.
Facts about neonatal nurse: education and training, salary average per year, etc
Before you enter the world of neonatal nursing, here are the facts you should know:
Education and training
To become a neonatal nurse, you will have to decide which level you are going for. There are two—working as a neonatal nurse, you require a license as a registered nurse. While for the level of neonatal nurse practitioner, you need a license of a nurse practitioner. The former is more advanced and comes with additional professional responsibilities.
However, there are basic educational requirements and training beforehand. For neonatal nurses, you will need at least an Associate Degree in Nursing. You can also qualify with a Bachelor of Science in Nursing. While if you want to be a neonatal nursing practitioner, you must have a Master of Science in Nursing.
As a nurse student, you will also need to go through a duration of supervised clinical experience. After graduation, it would be best to gain work experience in a level III neonatal intensive care unit. You will have to work as a staff nurse before upgrading through a graduate program application.
Neonatal nurse job description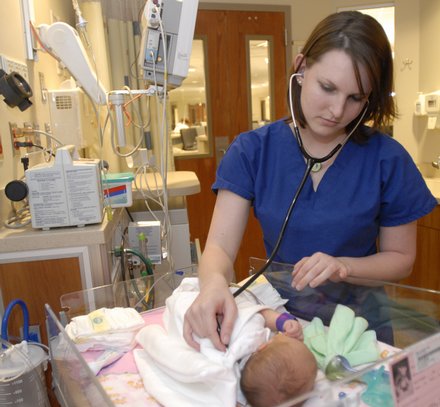 As a neonatal nurse, you are responsibilities include caring for prematurely born babies, taking care of injured newborns or ill ones. This job entails monitoring the newborn's vitals, changing diapers and, if need be, administering IVs.
Other job responsibilities
You will also do the following:
Troubleshoot neonatal intensive care equipment (NICU) and general maintenance
Educate the newborn's parents on how to take care of their baby. This includes breastfeeding, safety, and hygiene.
Carry out tests if ordered by the murse practioner and evaluate your findings.
Skills of a neonatal nurse
As much as you might have a passion for this job, there are skills you must possess. These are:
Attention to detail
In NICU, you will deal with a lot of laboratory specimens and drugs. Mixing up the samples or maldaministering medication is undoubtedly fatal. Hence, attention to detail must be among your skills.
Multitasking ability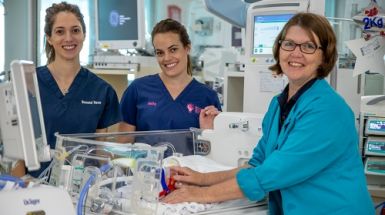 When working as a neonatal nurse, you are required to handle different tasks simultaneously. You should be able to think and act fast, too, while at it. SO, for better service delivery, you must be able to multitask.
Observant
Observation is among the top skills in this career. You will be taking care of babies who can't express themselves. In most situations, you must be observant of the tinniest of signs and act accordingly.
Good communication skills
In neonatal nursing, you must be good at verbal communication. The work will require you to talk to the parents regularly and your superiors too. You should relay vital information clearly for the sake of the baby's well-being.
Resilience
You must be able to take losses. Remember that in some situations, no matter how hard you try, casualties of life might occur. You must e able to remain calm, report on duty the following day, and serve the babies who still need your care.
Physical endurance
At times, you may need to go for longer shifts. NICU being a demanding department, it would help if you can endure pains such as feet ache or stiff neck arising from prolonged bending.
Optimistic
Parents are often anxious when their babies are in NICU. It would be best if you were optimistic about instilling hope in them.
Salary and other benefits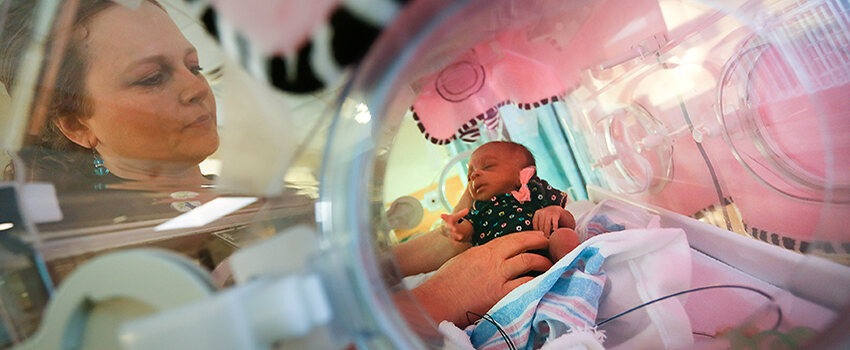 The salary of a neonatal nurse depends on different factors such as education and experience level. If working on an hourly basis, you will earn $47 per hour on average. You can charge per hour if you work in a home or a clinic. For hospitals, the salary per year depends on your level.
According to Medscape, as of 2020, a neonatal nurse with a Bachelor of Science in Nursing pockets $80,000 per year. However, a more learned and experienced nurse earns $91,000 per year on average. The highest making in this earns an average of $93,000 yearly and has Doctors of Nursing Practice.
Where do neonatal care nurses work?
Neonatal nurses primarily work in hospital birthing rooms and nurseries. In some cases, you will work in clinics or communities. You can also provide home follow-up care in cases where the infants are at high risk.
Note that the nurseries are categorized in levels depending on the severity of the case. Level II comprises less acutely ill babies. At this level, you will monitor and treat the babies. While level III houses the servery sick babies and requires more experience. Here you will perform medical procedures and create plans for treatments.
Job prospects of neonatal care nurses
If this is the career path you want to take, then you are well placed. The reason is, you can start under a supervisor and work your way to head nurse or other advanced position.
Statistically, the U.S Bureau of Labor Statistics projects an exponential 12% increase in registration between 2018 -2028. This figure can be based on the fact that technology enables parents who couldn't have babies to go for more advanced methods requiring neonatal nurses' care.
Time to decide
As you have read, neonatal nursing is a career path that Is not only fulfilling but also worth it. You will receive a good salary and perks. You also have a massive potential of upgrading while working as a neonatal nurse. If this is what you want, then sign up now and start your journey.