Nursing is not like any other job. Both nurses and doctors routinely see naked strangers. On occasion, they even become an object of the patient's inappropriate attention.
For female nurses, the occurrence of objectionable attention can be frequent. Not to undermine the fact that it's not uncommon to come across stories of doctors and nurses crossing their line.
Coming to the point, nurses are not required to do any type of sexual favor to a patient. In other words, it's just not in their line of duty to provide sexual relief under most circumstances.
Of course, things of this nature may happen unofficially and discreetly. It's something between the nurse and the patient. However, it's not a standard procedure by any means.
So, don't trust everything that you see in fictional entertainment dramas. The dramas that show nurses as sex objects are far from the truth. Nurses are professionals who don't engage in questionable behavior at work.
It's not the norm in nursing. Not to mention that getting caught in an inappropriate or compromising situation can result in a job loss. Any act of misconduct may even lead to loss of certification or registration.
In scenarios like the above, it would be difficult to find an equivalent job. In short, nurses hardly ever indulge in sexual acts. Even if they walk up to a patient involved in foreplay, they will politely apologize for the intrusion and walk off.
It's drilled into nursing training to never initiate a non-professional relationship with a patient. They are also trained to prevent undesirable advances in the workplace. As discussed earlier, one wrong move and the career goals can go for a toss.
In some cases, a patient may experience an erection during routine perineal care. Most nurses would understand that it's a normal physiologic response. Should it be a case where it's hard to be civil, they may not find it inappropriate.
However, this may not be the case at all times. If the patient gives the nurse any reason to believe that it's inappropriate, the nurse can address the situation by complaining about the patient. As expected, nurses don't appreciate 'dirty men.'
Most hospital rules allow nurses to complain about misbehavior. They can even complain about inappropriate touching or questionable remarks. So, nurses can fight sexual harassment from patients and even co-workers.
Physical harassment aside, it's inappropriate to even ask a nurse to indulge in any sexual activity. As expected, the nurse-client relationship should not be a sexual or romantic one. It can interfere with a patient's care.
A patient may be dependent on the nurse for many things in a hospital environment, but the dependence should not be sexual. Even consensual sex will be considered as power abuse. So, having fantasies about female nurses in stockings and suspenders should be avoided.
Think of it being similar to a teacher having sex with his students. Doesn't this sound unethical by all stretch of the imaginations? The same goes for the nursing profession. A physical intimation is a complete 'no' by typical protocols.
It's considered a terrible breach. Of course, after a patient is discharged and no longer under hospital care, it's a completely different situation. A former nurse may date or even marry a patient in the future.
Scenarios like the above rarely happen. Nurses are often overworked. Frankly speaking, most of them have a very stressful life. So, they don't have time to think about making out with the patients.
Do Nurses Relieve Patients?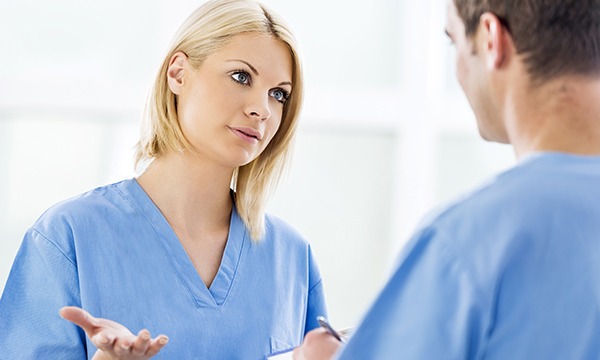 Keep in mind that nurses provide emotional, spiritual, and physical support to the patients. They even provide necessary support and comfort to the patient's family. So, their role in a patient's overall wellbeing cannot be underplayed.
The positive effects of proper care from a nurse can provide a great deal of emotional relief to a patient. So, a nurse does provide emotional and mental relief to a patient under care.
Controversial Relieving Methods Discussed:
Emotional and mental relief aside, do nurses relieve patients by giving a handjob or doing things of similar nature? As hinted earlier, these scenarios are rare. But, they are not completely out of the question.
Nurses can volunteer as sex nurses to help disabled couples. Again, this cannot be forced upon a nurse. It's a person's free will to volunteer as a sexy nurse to relieve a patient sexually.
It's more along the lines of a legal activity because a nurse on duty is only helping a person with some sexual condition. In chronic conditions such as muscular dystrophy, a person's sexual motor skills can take a hit.
In such a condition, a nurse can help a patient to have sex with his/her partner. Just so that it's clear, the nurse won't be indulging in the sexual activity but only helping the couple perform the act.
Sexual Counselling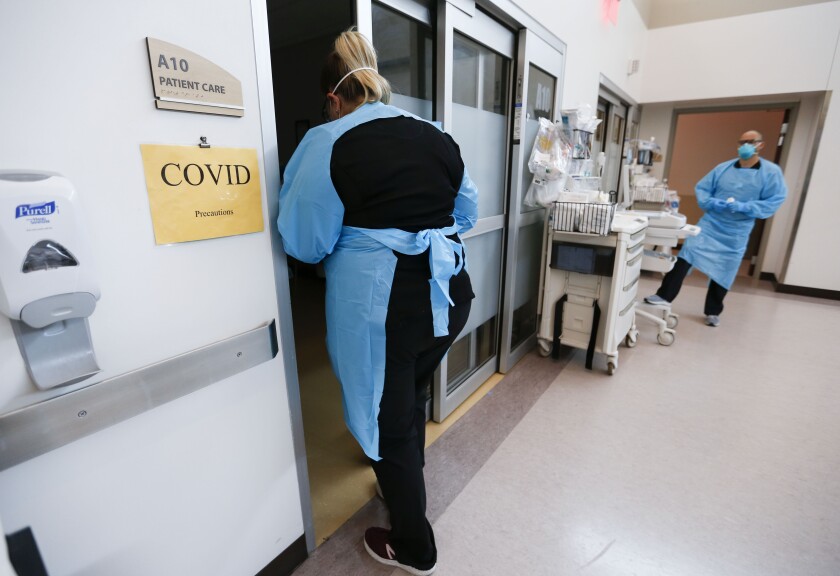 Some patients may need sexual counseling as a part of their treatment. Certain nurses are trained to provide sexual counseling to improve the quality of the patient's life. As expected, it helps the patients resume sexual activities.
Final Words:
Nurses are a vital part of the healthcare team. From administering medication, checking the patient's vitals, and more, they do a lot for a patient during a hospital stay. However, they do not indulge in inappropriate sexual activities to relieve patients.
Sex is hardly in the mind of most nurses. They visit the hospital to heal and treat patients, not to have sex with them. Gladly enough, it's vice-versa too. Most of us go to them for treatment and not sexual favors. Somewhere in the real world, unobjectionable things do happen.
Some nurses would be having sex with a patient at the time of this writing. However, we can't generalize things over here. Generally, a nurse won't cross the line. It comes at the risk of losing the job, license, and even freedom. So, getting off the rocks is not worth it.