Nurses are an important part of any medical institution – be it a hospital or a small clinic – any place where utmost care is required for a patient, it is the nurses who step in and perform their duty and ensure that optimum care is taken for the patient so that the patient can recover successfully. However, it is not very easy to become a nurse. All nurses have to undergo special training and become qualified and certified by a nursing school to become a nurse. Moreover, nursing is a stressful job too. On some days, you might have very few patients to look after. However, on some other days, your workload can be so high that you begin to lose track of time and can even forget eating or drinking. Especially during pandemic times when the demand in the medical sector is so high, it becomes even more important to be vigilant and caring in such a situation.
What does a nurse do?
Nurses have an extremely important role in the day-to-day working of any medical institution. They are responsible for looking after the patients, regularly communicating with the doctor and explaining to the doctor the patient's condition, recording medical statistics of the patient at regular intervals, and ensuring that the patient has taken their medicines correctly. They perform the various tests as prescribed by the doctor and communicate the test results to both the doctor and the patient as and when required. More so ever, a doctor will specialize in only one field of study, whereas nurses generally look after the general matters.
Do you think you have the mental capability to become a successful nurse?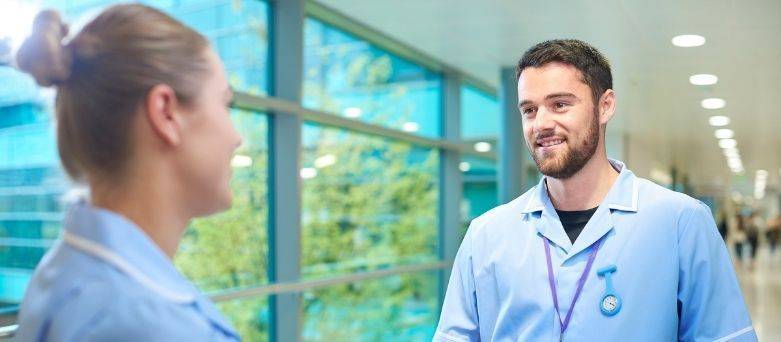 Whether or not the nursing job is stressful for you is primarily determined by your point of view. You may be a nurse at a large hospital where patients are admitted virtually every hour or so, or you could be a nurse in a small clinic with a low patient load. You're dealing with sick and occasionally older people, and your decisions have the power to save lives. If you struggle to work under pressure or find the obligations overwhelming, you should choose an alternative career path.
How to become a nurse?
Becoming a nurse is not an easy job. You have to devote a lot of time to your patient, and there is no room for mistakes. In cases like this, you have to be extremely vigilant and be attentive every time. A patient might have any particular issue concerning only certain portions of their body. In such a case, doctors in various areas of expertise, for instance, a urologist, ENT specialist, dermatologist, might come and treat the patient accordingly.
On the other hand, the nurse will look after the patient as a whole. Nurses are of equal importance today. They are no longer just a point of contact between the patient and the doctor. They now have a much more important role. To become a nurse, complete an entire degree from a nursing school.
What is a nursing agency?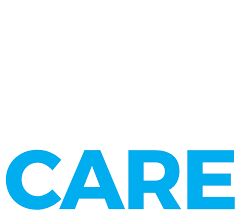 Nursing agencies are agencies that provide nurses and nursing care and other healthcare personnel and services to those in need of it. They also provide certified nursing assistants or registered nurses as part of their process. These nursing agencies also fulfill the requirements of various hospitals and other medical institutions that sometimes need nurses or other healthcare personnel temporarily due to suddenly increased workload. Many nurses register themselves at several nursing agencies to be appointed to various hospitals as per the need. It is more of like a temporary job, often used to gain experience and understand what nursing is all about. However, it is also important to note that several certified nurses are also in a nursing agency. Several different countries have different methods for the involvement of agency nurses. For instance, in the United Kingdom, the nurses are made available through supplementary nurse banks and supplementary nurse agencies. Whatever be the methods employed by any other country, the basic functionality of a nursing agency remains the same.
What do agency nurses do in particular?
Agency nurses do not do anything different than regular nurses. Like any other nurse, their primary aim is to look after patients and take care of them. They are in charge of looking after the patients, connecting with the doctor regularly and explaining the patient's condition, keeping track of the patient's medical data at regular intervals, and ensuring that the patient has taken their medications appropriately. They regularly evaluate and assess the patient's medical data and keep the doctors and the family informed about their medical status. Apart from this, nurses also administer medicines that are to be given intravenously and make sure that the essential treatment plans have been laid out.
How is a travel nurse different from an agency nurse?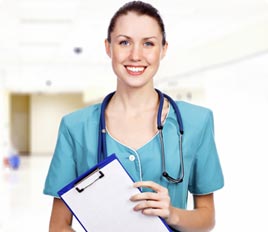 In most cases, a travel nurse's job is similar to that of an agency nurse. However, there are a few differences and distinctions between them that can be addressed. A travel nurse can get the chance to travel to multiple places, either locally or to some other city or country, but they have little inputs to provide and are often placed at a particular medical institution for a longer period. On the other hand, agency nurses do not get the opportunity to work at international locations, but at the same time, have more autonomy in choosing work that suits their area of expertise and can select those jobs in which they feel they are more comfortable. Apart from this, agency nurses are recruited for a shorter duration than travel nurses.
Is there enough employment for agency nurses?
As per several reports laid out by the United States Department of Labor and Statistics, it has been mentioned that nursing job requirements can increase from 7% to more than 10% in the coming years, especially in the pandemic area when the hospitals are already overburdened and are running beyond capacity, the doctors, nurses, and other staff have already worked for several hours, did overtime and what not. All this reflects that there can be a sudden requirement of medical professionals; hence, it is true that there is employment available for agency nurses, and the nurses do get good job security in such cases.