Most people do not get to know about Plantar Fasciitis until they experience it. Heel pain is the major symptom, and one can make sure if they are suffering from Plantar Fasciitis through diagnosis. Good footwear can ease up your pain, which will help improve your life. Dansko shoes are very popular among people suffering from Plantar Fasciitis because they are extremely comfortable and recommend by doctors.
This article will guide you on how Dansko shoes can be a good choice for Plantar Fasciitis patients.
About Plantar Fasciitis
Plantar Fasciitis, also called policeman's heel, is very common. Plantar Fasciitis is an ailment in which inflammation occurs in a thick band of the tissues, which connect the bone of the heel to the toes. It is mostly self-treatable and self-diagnosable. It requires lab tests, and in some cases, imaging is also required.
The symptoms of Plantar Fasciitis include severe pain at the heel, and the pain worsens during the morning and when the person stands, runs, or jumps for longer hours. The basic therapies for Plantar Fasciitis are massage, physical therapy, stretching exercises. The medications include pain relievers and steroids. The self-care method for Plantar Fasciitis is rest, shoe inserts, physiotherapy, and general exercise. Devices like brace and splint are also useful.
About Dansko Shoes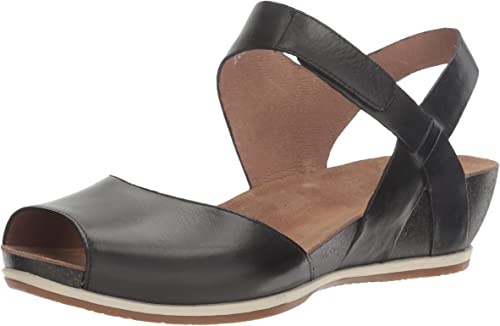 Dansko shoes are comfortable footwear manufactured by the Dansko company, founded in the year 1990. The founders of Dansko are Mandy Cabot and Peter Kjellerup, and Mandy Cabot is the CEO. The headquarters of the company is located in West Grove, Pennsylvania, United States. The brand is famous for manufacturing clogs and other types of footwear. The brand focuses on comfort, and its Dansko shoes are very comfortable and a good choice for people who have to stand for long hours. These shoes are also a good option for people suffering from Plantar Fasciitis. The collars of these shoes are padded, which helps prevent the feet from blisters and maintains equivalent pressure throughout the feet.
Qualities of Good Plantar Fasciitis Shoes
While buying a pair of shoes for plantar fasciitis, some qualities should be undertaken to get a perfect pair. A total of five things should be checked before buying shoes for plantar fasciitis. These five qualities are good arch support, deep cups of the heel, contoured and cushioned footbeds, removable footbeds, and shock-absorbing quality.
Good Arch Support
To stand and work for long hours, good arch support is required. A pair of plantar fasciitis shoes should support and prevent their feet from flattening. The ideal shoes for plantar fasciitis should help limit pronation.
Contoured Footbeds
A major quality of shoes designed for plantar fasciitis is contoured footbeds. The contoured footbeds help in alignment by distributing the weight evenly across the foot.
Removable Footbeds
Sometimes the person feels the need for additional support, and for that, the quality of removable footbeds can prove to be very helpful, as they allow the person to remove the footbed easily. Then it can be replaced by most customs.
Deep Cups of Heel
The deep cups of the heel of the shoes help keep the heel padded and keeps the person stabilized by every step they take.
Shock Absorption
The shoes designed for plantar fasciitis should have a good shock-absorbing quality to eliminate or lessen the dangerous shock from the ground. Shoes with good shock-absorbing power are made using outsoles of thick rubber, which helps in absorbing shocks.
Qualities that Make Dansko Shoes Good for Plantar Fasciitis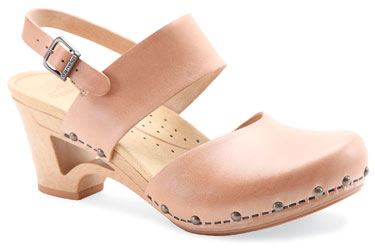 Dansko shoes are widely chosen by professionals like teachers, nurses, and others who have to stand for most of the time. These shoes provide comfort all day because of their excellent features like contoured footbeds, great arch support, good leather uppers, and sock linings made up of leather. Dansko shoes have been serving people comfort for a long time.
Dansko 2.0 Clog is a famous model of Dansko shoes and is great for work as it offers long-lasting comfort to the person. This model is a slip-on shoe and perfect for work. It has a supportive construction, a cushioned and comfortable footbed, and the outsole is slip-resistant, and all these qualities make it perfect for plantar fasciitis. The footbed of Dansko shoes is made using memory foam and provides great arch support. The insole of the shoes can be removed in case additional support is required, and more custom orthotics can be added. The updated version of the Dansko shoes has been made using modern technology to reduce the weight of the shoes, but the quality remains excellent. Plantar Fasciitis is real, and dealing with it is extremely painful, but the Dansko shoes are really good for it, and their comfort is great.
A wide range of plantar fasciitis shoes are available, and they are good for work and walk. These shoes reduce foot pain up to a great extent and promote good foot health. The Dansko shoes are listed among one of the best shoes for plantar fasciitis. These shoes are highly recommended by doctors and personally used by nurses and doctors because of their excellent comfort and grip. Many podiatrists suggest this shoe brand.
Dansko shoes are offered by numerous websites and apps online like Amazon, Flipkart, Playmakers, and others. It is available for both men and women and is flexible for work, as well.
Conclusion
The conclusion is that the Dansko shoes are great for Plantar Fasciitis because it has everything required in a good pair of Plantar Fasciitis shoes. These shoes are extremely comfortable and provide contoured and removable footbeds. The deep cups of the heel are also helpful in providing comfort to the person. These shoes are perfect for the professionals like nurses, teachers, doctors, etc., because they have to stand most of the time. The workwear of the range of Dansko shoes is very wide, and one can easily choose from it. This brand is a favorite choice of most people and is highly recommended by doctors.
I hope you found this article helpful, and it helped you better understand the qualities required in good plantar fasciitis shoes. These shoes' cushioned footbeds and shock-absorbing quality make them a perfect fit for people suffering from Plantar Fasciitis.