Introduction
There's no denying that clogs are a wonderful invention. Because they don't have laces or straps, they are simple to put on and gently support our tired feet while we walk. They transport us from the beach to the grocery shop with no difficulty. However, it is true that the things we enjoy doing are not necessarily beneficial to our health. This is something we are all aware of. Many people are unsure whether or not clogs are beneficial in treating plantar fasciitis. Not to worry, we'll cover this in further detail in our article.
What are Clogs?
Clogs have been used to protect people's feet for a long time. Clogs were used in agriculture, factories, and mines because they were made to be strong. Traditional clog makers know that the iconic shape was made for a reason. Contemporary clog designs put a lot of emphasis on fashion-forward trends and details. Clogs are often made with an open back and a covered toe area.
Despite how the design has changed over time, one thing has stayed the same: the bottom of the shoes is curved upward and from the mid-foot to the area of the toe. A curved front makes it easy to walk heel-to-ball, and the inside base is curved to support the feet and legs. Many people find clogs very comfortable, which makes them great for people who spend a lot of time on their feet. People who work long shifts, like nursing staff, specialists, and physician assistants, often wear them. They're suitable for men, women, and even small kids. They come in men's, women's, and child sizes.
What is Plantar Fasciitis?
On the bottom of your foot, there are numerous bones and connective tissue structures, including the plantar fascia, which extends from the heel to the toes and is responsible for arch support. This ligament connects the heel to the toes, and it aids in the retention of the arch and the absorption of shock. Plantar fasciitis occurs when the foot's fascia is overstressed repeatedly, resulting in microscopic rips and overstretching of the connective tissue. Plantar fasciitis is characterized by swelling, physical discomfort, and soreness in the foot of those who have it. Without treatment, plantar fasciitis can lead you to be unable to do daily activities, alter your walking style, and eventually develop problems with your knees, back ankles, and hips if you do not seek therapy.
Plantar fasciitis is frequently caused by wearing shoes that are either small or too large for your feet. Wearing the right shoes is critical for preventing and treating this painful condition, which is especially important if you spend a significant amount of time on your feet. Clogs are excellent shoes for persons who suffer from plantar fasciitis since they provide a number of benefits.
Are Clogs Good for Plantar Fasciitis?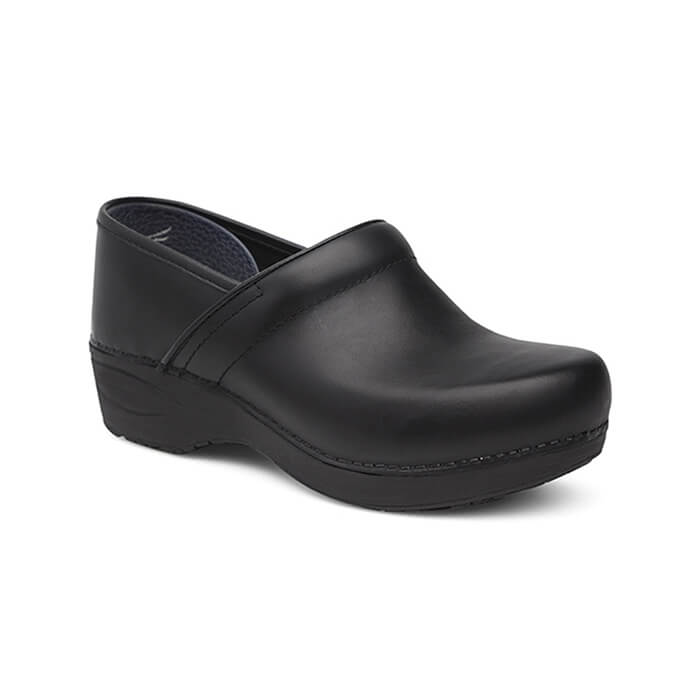 Clogs have long been considered a suitable alternative for persons suffering from Plantar Fasciitis pain because they support the foot's natural arch and keep the feet in the proper position. Most clogs, including closed-toe clogs, are made with contoured soles that conform to the shape of your feet and provide support and comfort that many other varieties do not. Clogs are especially beneficial for people who spend a lot of time on their feet since they have the ability to absorb a lot of shocks. In addition, these are crucial components of the treatment of Plantar Fasciitis. When purchasing clogs for Plantar Fasciitis, make sure that they have closed toes. The Tokyo clog may be beneficial in the treatment of fascia tension. In addition to helping to rectify the contour of the footbed, the supporting hardwood base of the Tokyo clog assists in relieving stress from the arch of the foot. It is possible that wearing well-made clogs that allow your feet to move naturally could alleviate your Plantar Fasciitis symptoms.
Many different types of clogs are available, ranging from lightweight, attractive slippers to orthopedic clogs designed for persons who spend a lot of time on their feet, such as construction workers. Persons who suffer from plantar fasciitis should wear clogs that are designed for people who work or who require orthopedic assistance. If you want to avoid hurting your feet while walking, look for clogs with a thick, cushiony sole, noticeable arch support, and a large toe box that does not shift around while you walk.
The use of clogs for plantar fasciitis can be harmful if you choose the wrong sort of clog or don't wear the proper shoe for the situation. When you wear shoes that don't fit properly or are poorly constructed, you may put additional stress on an already ailing arch or a worn-out heel pad. In order to prevent wearing shoes with rugged, thin soles, opt for shoes with padded, thick soles, as well as arch support. Additionally, you'll want to ensure that your clogs are comfortable and do not cause your foot to slip when you walk.
Final Thoughts
Plantar fascia injuries can occur if you do not wear properly fitted shoes and provide adequate support for the entire foot. Because clogs, which are excellent shoes for plantar fasciitis, are designed to accommodate and support the entire foot, you will have a lower risk of developing long-term issues with your feet. This is due to the fact that the tissues are not overworked during the day. Clogs are an excellent choice for people who stand for lengthy amounts of time at their jobs when it comes to shoes. Visit us in person or online for assistance in determining the best shoes for plantar fasciitis and other issues in your life.