The Dansko company manufactures Dansko shoes. These shoes are famous for the excellent comfort offered by them. Besides comfort, it also has other qualities, like good arch support, deep heel cups, cushioned footbeds, and removable footbeds. These shoes are good for professionals, like nurses, teachers, doctors, etc., because they have to be on their feet for a long duration. The Dansko shoes are also great for people suffering from Plantar Fasciitis.
The quality of the Dansko clogs is amazing, but after continuous usage, their soles can get crumbled. Although the soles can be replaced, the resoling of crumbled Dansko clogs is not a good idea, instead of when the soles get crumbled, you should buy a new pair.
Many people question why the sole of Dansko clogs gets crumbled. After reading this article, this question will be answered, along with an elaborated explanation of what causes Dansko soles to crumble. Other than crumbling of sole, there are other issues too that can occur in Dansko clogs. The crumbled soles cannot be repaired, but other issues can be repaired. The major problems that can be repaired in Dansko clogs are replacing a sole, polishing clog, and other things required for maintenance of clogs. In this article, I have also written about the craftsmen and other service providers' services to repair the Dansko clogs.
Need an answer to your queries related to Dansko shoes? Then, read out this article, and most of your queries will be answered.
Reason Behind Dansko Soles Getting Crumbled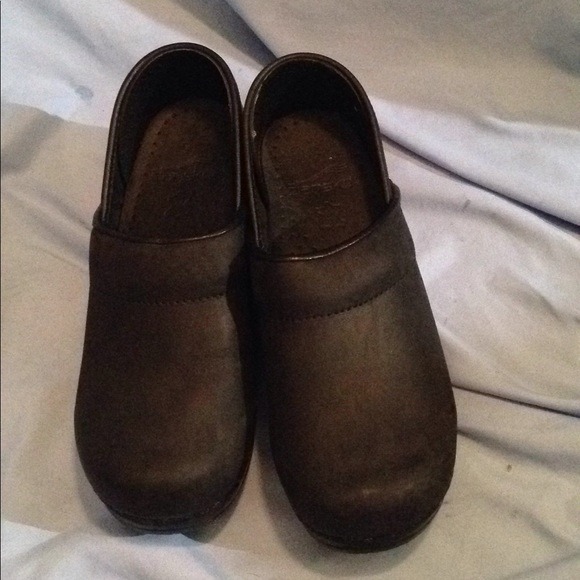 The major reason behind a sole getting crumbled can be a manufacturing defect, such as an overheated press or the use of contaminated material. Also, the polyurethane foam made through injection molding crumbles after getting old.
The elaborated reason behind Dansko soles getting crumbled is the hydrolysis (chemical breakdown) of PU polymer. The chemical breakdown leads to the physical breakdown of the PU sole. This physical breakdown is the crumbling of the sole made of PU polymer, and it gets crumbled through attack by water, which is mostly in the form of vapors. This process of crumbling takes several years but gets accelerated when the humidity and temperature increase.
Not only leather soles but rubber soles also get disintegrated. This is because moisture gradually splits the long chain of the polymer, which leads to PU losing its flexibility slowly with time, and it becomes brittle. Hence, with time the Dansko soles get crumbled or disintegrated.
Can Dansko Clogs be Resoled?
The idea of resoling Dansko clogs is not at all good. Instead, they should be replaced to get superior performance and comfort from them. Resoling of Dansko clogs will not be as comfortable as a new pair of clogs and will cause problems while walking. The Dansko shoes last for about two to three years on average.
Steps to Replace Rubber Soles
The replacement of Dansko soles is a good idea when the sole rubs out. Remember that crumbled soles are not included in the replacement. To replace the old rubber soles with a new ones, the following steps will be useful: –
Take out the old rubber sole carefully using pliers.
Clean the old glue, if any, using acetone.
Make the bottom of the new sole and bottom part of the shoe rough using sandpaper.
Place the new sole correctly under the shoe and tightly press it. Let it dry for some time, and you are done.
The steps mentioned above are efficient for replacing the Dansko old sole with a new one.
Can Sole of Unworn Shoes Crumble?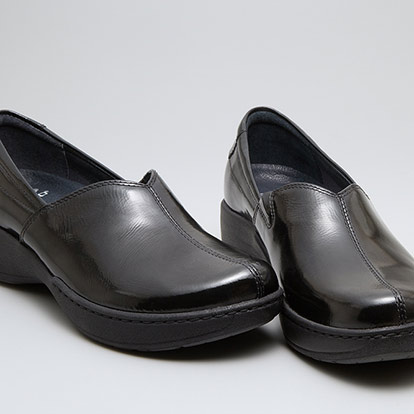 The answer is yes. If you think that your unused Dansko shoes are safe, then you are wrong because the process of crumbling is rather slow, but it takes place even when the shoes are at the showroom. The unused Dansko shoes will take more time than used ones to get crumbled soles, but eventually, their soles will also get crumbled. The glue quality used in sticking the sole to the shoe also plays an important role, and if you leave your shoes unworn, then after a time, you will find that the midsole of your Dansko shoe will be alright, but the remaining part of the shoe will fall apart.
Can Storing Shoes in Boxes be Helpful?
Storing Dansko shoes inside boxes is a good way to preserve them from dust if you are not planning to wear them anytime soon. You can keep the shoes in their original boxes or any plastic containers. Keep your shoes wrapped in tissue papers, free from acid, to keep them safe and secure but do not think that storing Dansko shoes will prevent them from crumbling or falling apart because no matter how much you have spent on buying your shoes, they can get peeled, disfigured or crumbled.
Use of Polyurethane in Dansko Soles
Polyurethane is widely used nowadays in most footwear because of its great durability, reliability, and water-resistant nature. Polyurethane foam is abrasion-resistant and a great choice for making shoe soles, and Dansko shoes use it. It lasts for the long term and has good mechanical properties. The Dansko soles made using polyurethane are water-resistant and enhances the design of shoes.
What makes Dansko Shoes Good for Feet?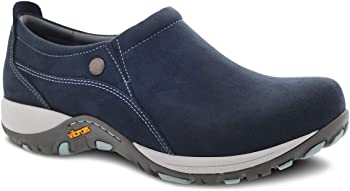 The Dansko shoes are full of excellent qualities. They provide good arch support and a good heel counter, which allows the heels up and down motion. These shoes provide great lateral stability and come with padded collars and cushioned footbeds, which help prevent blisters and reduce pressure on the feet. The Dansko shoes come with shock-absorbing quality, which makes them extremely popular. Doctors recommend the Dansko clogs for people suffering from heel pain because these clogs are very comfortable and offer good support to the person. The shoes are offered in various colors and designs by Dansko.
The Dansko shoes are absolutely good for the feet and are very popular among people. They are perfect for work, walking, and other tasks. Good support is provided by these shoes and helps the person to stand for long hours.
Can Dansko Clogs be Repaired?
Dansko clogs can need some fixing and maintenance after some time, and repairing is required. Various shoe handlers can easily repair Dansko clogs. The common repairing of Dansko clogs includes heel repair, replacement of a sole, leather repair, restoration of color or polish of shoe, lace fixing, etc.
The cost of Dansko clogs repair ranges from $10 to $100. The price of heel repair starts from about $20, leather dying or repair starts from $15, shoe polish starts from $10, and the addition of sole protectors starts from $5. The price range can vary as per the service provider. It can take from 2 to 4 weeks for Dansko clogs repairing, as per the service required by the shoes. Always take your Dansko clogs for repairing to professional craftsmen, as they handle the shoes pretty well and offer good customer service. Some sites take repairing orders of Dansko shoes online, and for that, you have to place a request at their website and ship your shoes to them, after inspecting the shoes, they will tell the final price, and once you approve the price, they will repair your Dansko shoes and send them to your address.
Services Included in Dansko Clogs Repair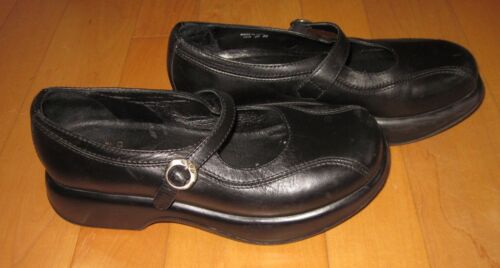 There are various service providers which repair Dansko clogs. The services covered under the Dansko clogs repair are full replacement of sole and heel of clogs of any model. However, crumbled or disintegrated soles cannot be repaired. Other services offered are: –
The sole is replaced fully, and the heels are also replaced.
The old soles of clogs are removed, and the bottoms of clogs are roughed using sandpaper, and then the previous glue is cleaned.
A new rubber sole of good quality is applied at the bottom of clogs.
The upper part of Dansko clogs is cleaned and polished at the end.
Various service providers offer good repairing services. One can get their Dansko clogs repaired both online and offline. Always visit a good and genuine service provider to get your clogs repaired because they deliver good and long-lasting services and make the shoe last longer. The Dansko clogs appear much better after the repairing and maintenance. The Dansko clogs last for years after repair, and their quality gets improved up to a great extent and makes the clogs last for the long term.
Conclusion
Overall, the Dansko shoes are amazing and focus on comfort. The footbed is well-cushioned and promotes good posture. A pair of Dansko shoes last for about 3 to 5 years. The sole of shoes can get crumbled gradually, and high temperature and humidity can boost the process. Other than crumbled soles, other issues of Dansko clogs can be repaired like a sole replacement, polishing of shoes, and other maintenance of clogs. The Dansko clogs can be repaired easily from $10 to $100. The price of repair depends upon the work required in the shoes. The Dansko clogs can be repaired by visiting an authorized service provider and online by various websites.