Nurses are essential frontline workers in the medical field who perform various tasks. If it were not for them, the system would have a hard time functioning.
Besides doing many other tasks, nurses also work in the anesthesia department. They play an important role in the operation theater. Those who perform tasks related to anesthesia are known as nurse anesthetists.
They perform tasks along with other healthcare professionals whenever necessary. Nurse anesthetists give anesthesia to patients about to go into surgery, during and after the procedure. They see that patients are pain-free and at ease before they undergo an operation.
What are the tasks of nurse anesthetists?
Nurse anesthetists provide care to patients of all ages. They work alongside doctors, surgeons, and anesthesiologists to give pain medication to patients when they are about to have surgery.
However, their tasks go beyond the procedure for the welfare and well-being of the patients.
The following are some of the responsibilities of nurse anesthetists.
They get the patients ready for anesthesia before, during, and after surgery.
Before receiving consent from patients, the professionals explain all the details about anesthesia, including its risks and advantages.
Nurse anesthetists also evaluate patients' physical condition before operation.
They administer anesthesia to the patients.
Nurse anesthetists also have to maintain anesthesia during surgery.
After the operation, it is their duty to take care of patients' recovery process from anesthesia.
Difference between an anesthesiologist and nurse anesthetist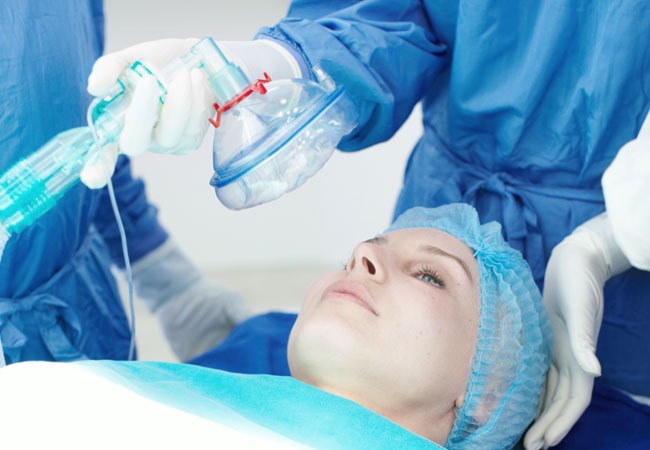 Both perform similar duties, but their educational qualifications and career tracks vary. A nurse anesthetist is a trained professional who has extensive qualifications with a nursing background.
On the other hand, an anesthesiologist is a doctor who studies in a medical school and has a residency training background.
Places where nurse anesthetists can work
There is high demand for nurse anesthetists in many places. So, it can be a very satisfying profession for those who want to go that path. Qualified candidates can apply for work in all those places where there is a need to administer anesthesia to patients.
These places include hospitals, clinics, military, and doctors' offices. They can also work in outpatient care centers, psychiatric institutions, emergency rooms, and breathing therapy departments.
Besides giving anesthesia to patients before operation, CRNAs (Certified Registered Nurse Anesthetists) also work alongside post-surgery care professionals to ensure patients' comfort and pain-free recovery.
How to become a nurse anesthetist?
Being a nurse anesthetist can be rewarding and fulfilling for those who are determined. However, the path to it is not easy. Those inclined to take it up as a career have to stay focused and work very hard. It takes a lot of patience, and you have to study for long hours. Besides, you have to train for several years before you can qualify.
Educational requirements
The first qualification required for becoming a nurse anesthetist is to earn a Bachelor of Science in Nursing (BSN or B.Sc. Nursing) or an equivalent degree.
Students should also earn a Master of Science in Nursing (MSN) or a doctor of nursing practice. Candidates should obtain degrees from recognized colleges, universities, and institutes.
When you have a BSN, you qualify for higher studies and apply for a Registered Nurse (RN) license.
Obtaining a Registered Nurse (RN) License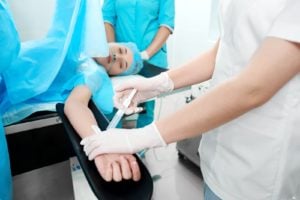 If you are keen on becoming a nurse anesthetist, you require an RN license. To obtain the license, you need a BSN degree. Besides the education qualification, it is also necessary to finish and get through the NCLEX-RN. When you have the degree, apply for the license and prepare to enroll for advanced studies.
Train in different specialized programs in critical care units
It is essential to pursue a certification in CCRN (critical-care registered nurse) while working as an RN to prepare for CRNA. However, you should have sufficient clinical practice hours to study the course. Nurses with CCRN take care of severely sick adult patients no matter wherever they are located.
Requirements for taking up a CCRN certificate include having an RN license with a minimum of one year of work experience in an acute-care setting.
Seek admission in a recognized nurse anesthesia course
Even if interested individuals have sufficient working hours and various degrees, they must obtain admission in an accredited nurse anesthesia program. Else, they can't apply for a nurse anesthetist license.
There are at least one hundred twenty-one different recognized nurse anesthesia programs. There are also at least 1800 active clinical sites. Students seeking admission can check those out and choose one that is suitable and convenient.
The eligibility criteria may vary from place to place. However, general requirements include a BSN, RN license, and a specific GPA percentage. Advanced courses may also require 1-year full-time work experience as an RN in an acute-care setting.
According to surveys, the average work experience of RN joining nurse anesthesia courses is 2.9 years.
Obtain a degree in Doctor of Nursing Practice in Anesthesia (DNAP)
Currently, bachelor degree holders (BSN) are eligible for various masters' courses in nurse anesthesia programs. But the criteria are going to change by 2025. People who want to pursue a career as nurse anesthetists must obtain a doctorate in nurse anesthesia.
Joining doctoral courses is highly recommended so that students can gain more skills and knowledge. With an even more advanced degree, professionals can find better jobs with high salaries.
Doctoral programs have more intense subjects such as anesthesia biology, obstetric anesthesia, pharmacology (anesthesia), and others. There are several doctoral courses that students can choose from.
Get NBCRNA Certification
Even if you have all the degrees, you will not be eligible for practice as a nurse anesthetist if you don't obtain certification. You have to sit and pass the national certification exam to get the certificate.
You become eligible to sit for the certification exam once you have the necessary degree from a recognized institution. The questions range between 100-170 from various topics.
Obtain State License Nurse Practitioner
The eligibility criteria to work as a nurse anesthetist may differ from state to state. So, you should get a license from your home state or where you plan to work.
Finding Employment
Qualified candidates can start looking for work once they have a license and certification. Professionals will come across various opportunities while searching for a job. So, they can apply according to preference, convenience, and criteria.
FAQs (frequently asked questions)
What is the difference between an anesthesiologist and a nurse anesthetist?
Both professionals have similar duties of administering anesthesia to patients. The main difference lies in their study background. Anesthesiologists come from a medical school background, while nurse anesthetists come from a nursing background.
Is it possible to get a license if my degree is from an unrecognized program and institute?
You can't get a license if your degree is not from one of the 121 accredited programs recognized by the Council on Accreditation of Nurse Anesthesia Education Programs.
What is the duration of a doctoral course in Nurse Anesthesia?
The program duration varies and also depends on the type of enrolment that a student may choose. Some programs take up to six years to complete. Students who decide on full-time enrolment will finish the course earlier than those who choose part-time enrolment.
Do I need to renew my APRN License regularly?
The APRN license renewal criteria differ from state to state. But professionals have to renew their licenses regularly. They have to work a specific number of hours and finish courses in anesthesia each year to keep the certification.