Nursing is considered to be one of the most respectable jobs. Nursing is a very secure job, many promising facilities are provided to nurses. This job does not disturb the balance between your working life and personal life that is the best thing about it.
This job is best for those people who want to serve humanity and the needy. As this is not only a job it is related to social welfare. Helping people who are striving to come back towards life, giving hope to people who are fighting to get a better and healthy life.
Nursing is a very ethical and honored passion. Most of the students who are studying healthcare-related subjects want to become a nurse but being a nurse does not only requires a degree. It requires diligence and a strong desire to serve humanity. After completing study we move towards being a practitioner but being a nursing practitioner is not as easy as it seems to be. It requires diligence and loyalty to your work. Many characteristics contribute to making a good nurse practitioner.
If you are going to be a nurse practitioner you should also know these traits as these traits will help you to know that will you be a good nurse or not? Or do you have those qualities that make a good nurse practitioner? Let's talk about the qualities that make a good nurse practitioner.
Qualities of a good nurse practitioner: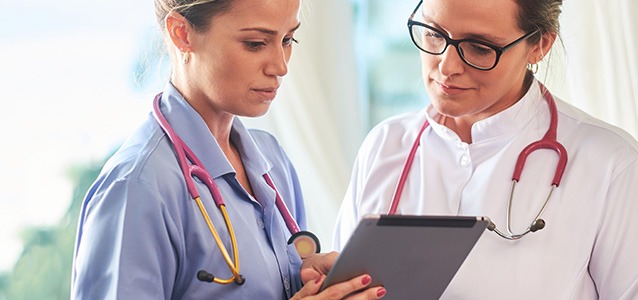 Communication Skills:
Communication is one of the necessary skills that makes a good nurse practitioner. Nurses meet thousands of new people every day in a hospital. So communication skill matters a lot to deal with the patients and to give them hope and strength to get them back towards life. If a nurse does not have good communication skills she may encounter many challenges in this field.
Here are some tips to improve communication skills.
Make eye contact while talking
Be straightforward but not rude
Control your emotion
Be a good listener
Another thing that matters a lot in communication is to be a good listener. Being a good listener is one of the salient features of the nurse. If you are a good listener you will be able to answer effectively.
Sympathy:
Being sympathetic towards your patients is one of the important qualities that makes you a good nurse practitioner and will help your patients to build trust in you. If you also want to be a good nurse practitioner, talk to your patients about how they feel and then give them hope and strength to fight back towards life. Sympathy is a trait that no one can have. If you want to know about your patient's feelings you will have to come out of your comfort zone and imagine yourself in this situation.
Alertness:
Another quality of a successful nurse practitioner is attentiveness. It is an integral trait of nurses. Helping patients to solve their problems and taking care of them is not possible if you are not alert and attentive. Listen to the patient and his family carefully and solve their problem. You must be patient to talk to them until they do not understand the situation. If you are not listening to them carefully you will not be able to give them satisfactory answers.
Patience:
Patience is a quality that is not only important for nurses but is also important in every profession. Nurses come to meet different kinds of people. Some of them understand the situation quickly and some of them take time. Some people ask a lot of questions, So working in this kind of environment is not an easy task. Patience is the key that will make nurses proceed in this environment where they face a lot of challenges.
Emotional Stability:
Every human has emotions. Being a human any mishap can make us sad and mentally disturbed. Nursing is a profession where nurses see many deaths, mishaps, and patients in pain. This situation can disturb anyone who does not have emotional stability. But nurses have to be emotionally stable so that they can proceed to the steps necessary for patient's treatment. Emotional strength is only possible when we will be mentally strong to face all the challenges.
Honesty and Uprightness:
Honesty and truthfulness are major qualities of nurses. If a nurse is honest and loyal with her job, she will not feel difficulty to offer his services to the patient. Honest and wish to perform tasks transparently will produce all other qualities within you that will make you a successful nurse practitioner.
Leadership quality:
It is the most demanding quality of a nurse. If nurses are working as family nurse practitioners, many people come to seek guidance and help about different health problems. So if they will have good leadership skills, they will be able to guide them and solve their problems. Leadership quality is also beneficial in different ways as it helps you to build trust and confidence as a leader of your team. It also enables a nurse to work well under very stressful situations.
And most importantly it will increase productivity in the working area.
Bottom line:
This article has enlightened all the demanding qualities of a nurse practitioner. So working as a nurse practitioner is not an easy job. It requires diligence and loyalty to do your work. These qualities will be useful in trust-building.
If you are passionate to be a nurse practitioner in the future then this article will help you to decide, if you can be a good nurse practitioner or not. Besides all these qualities you will need to manage your time wisely and help the patient in time who needs your help and treatment.
If you think that you have all these qualities and want to serve humanity then becoming a nurse practitioner is the best profession for you. But if you lack these qualities, does not mean that you cannot be a good nurse practitioner. You can always develop these characteristics by putting in little effort.