Working in a demanding environment can reduce productivity. The services of a helper can however change that. In nursing, you will at times find yourself in stressful moments that, without help, they can easily mess up. Luckily, there are certified, nursing assistants.
A certified nursing assistant is a trained helper that assists nurses in carrying out duties. Nurses are responsible for delegating the CNA duties. However, CNA can't handle some medical responsibilities. So, what can a nurse delegate to the CNA? Read this article to find out. You will also find more details on how delegating can help you.
What tasks can a nurse delegate to a CNA?
As a registered nurse, you can delegate duties such as non-sterile dressing changes, making unoccupied beds, urinary catheterization, administering medication, blood glucose monitoring, and in some cases, gastronomy feeding. In instances that need supervision, you need to direct the CNA on what to do.
Importance of delegation in nursing
It saves you time by letting the CNAs handle other light duties.
Promotes accountability by letting the delegates know that they should be responsible when handling patients.
Quality care to the patients since you can assign a delegatee to a patient instead of yourself trying to take care of every patient.
Enhances teamwork by letting you lead a team of assistants.
How to improve your delegation skills
Delegating has its advantages but getting it right takes a lot of practice. By mastering this skill, you will effectively deliver services. For starts, you should do the following:
Learning how to set goals and communicate to the team the expectations
Taking accountability for results of CNAs action since they are under the nurse
Learn coaching skills to use as a guide to the assistants
Clearly define the job description to the assistants
Understand means of knowing each team members strength and weakness
Tips for effective nursing duties delegation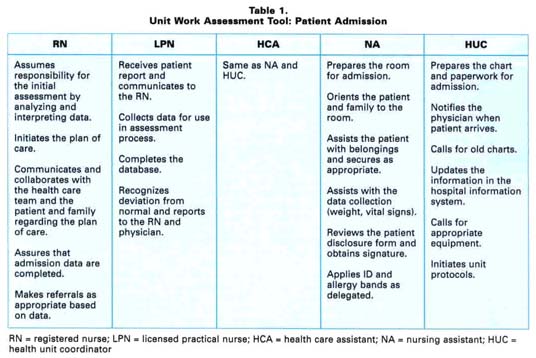 Leverage your team
If you want to get the most out of nursing delegation, you should leverage the team members' strengths. You should know your team members' strengths and weaknesses. As the registered nurse, you should also actively supervise how the CNAs carry out their duties.
Follow policies and procedures
For patient safety, you should follow the policies and proper procedure of delegating duties. The CNA will best perform since you would have assigned the appropriate responsibilities to the right assistant.
Observe qualifications and job description
When delegating, you should ensure that the duties given to an assistant are the ones they are best qualified for. For example, if helping in the operation room, the CNA should be suitable for working in the environment.
Respect the team members
For effective delegation, you should respect the assistants and promote virtue within the group. By doing so, the group will work in cohesion to achieve the best results.
Consider laws and policies
When delegating, consider the laws and policies of the jurisdiction. Different States and hospitals have different rules. Before assigning duties to a CNA, you must understand these rules.
The Five rights of delegation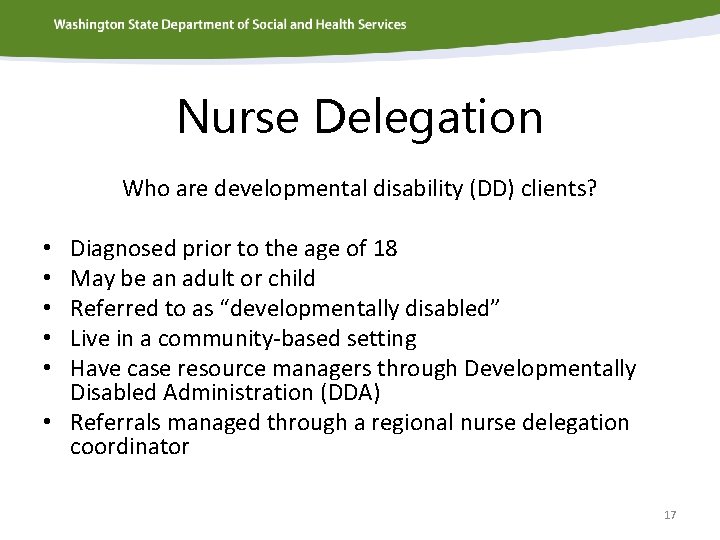 These are the five conditions that a nurse must meet before the delegation.
Right task
As the registered nurse, you must ensure that the assistant can safely complete the task you assign them to handle. The assignment must fall within the hospital's procedure and the CNA's experience field.
Right circumstances
You should assess the circumstances before delegating duties. For example, if the task is taking care of a patient, you must ensure that the patient is stable enough to be under the care of a CNA.
Right person
Each delegate comes with different strengths and weaknesses. Your role is to ensure that you assign the right peon to a duty that they can handle.
Right communication
Your communication to the CNAs must be clear and explain where the assistants don't understand. Remember that miscommunication leaves the patients in danger.
Right supervision and feedback
By delegating duties to an assistant, it doesn't mean that they replace you. You must be present and supervise what the CNAs are doing. It would be best if you also gave them feedback on their performance.
What tasks can't a nurse delegate to a CNA?
No matter how busy you are, you can't delegate the following duties:
Nursing diagnosis
Evaluating care
Establishing the outcome of a treatment
Assessing a patient
In an improper delegation, you will be liable to a lawsuit or Board of Nursing complaints. Improper delegation should never happen as the outcome can be fatal to the patient.
What determines what a CNA can do?
Board approval
The board that sets rules and regulations determines which duties a CNA can handle and which ones they can't.
Job description
They can only handle tasks within the job description they are hired for. Should an assistant feel that you are assigning duties they shouldn't handle, the CNA should report to the relevant body.
Competency
You can only assign jobs that CNAs can competently handle. It would help if you considered the competency level of each assistant in their team before delegating duties.
How to reward your CNAs
After working and analyzing your CNA's performance, you should reward them. Rewarding the assistant will get you a motivated CNA. Here are some of the ways you can go about it:
Send them notes in your handwriting. You can write a "Thank you" on it. You will be surprised at how much they will treasure the note.
Give the assistant a well day. Let them have the day off to do something they love.
Announce the CNA's exemplary performance. By you will honor the best performing assistant and motivate others to work harder on your group.
You can also rank the assistant. For example, you can give them the title of "Shift Leader". The simple act will go a long way in motivating the CNAs under you.
Conclusion
Since nurses at times handle a lot of patients simultaneously, the assistants assigned to them help with handling some tasks. However, they can't do everything. If you are a nurse working with CNAs, use this guide to help you in assigning duties.
Using the information in this article, you will curb lifelong due to wrong medication from improper use and avoid facing a lawsuit that can arise from mishandling patients.