Caring and serving someone is great quality. If you can use this quality in your workplace, it will be wonderful. A person with such a nature is well-suited for a nursing job.
The medical industry faces a shortage of skilled nurses, and thus nurses are in great need. So if you are interested in working as a nurse, you should take advantage of this chance.
Now the only question is how to find the best place to work. Many cities pay high wages to nurses, but you should look at whether the salary is in line with the living costs.
New York is one fine place to start working as a nurse. It has terrific prospects and awesome pay. New York is viewed as one of the best for the highest wages for nurses.
New York Board of Nursing
As a potential nurse, you must have an idea of the process for licensure. It will take you years to fulfill the needed educational qualification and experience and compile all the proof of education. You have to get through qualifying exams and monitoring of other conditions.
A certified body is essential to look into all these processes. Each state is accountable for making laws regarding licensing of nurses. For this reason, the New York Board of Nursing was set up in New York.
The New York of Nursing provides licenses to nurses who want to work as registered or practical nurses. It is a board set up for supervising the criteria for choosing only capable nurses for licensing.
It grants a nursing license to only qualified nurses. It has the duty of deciding the area of practice of nurses under its command. It also takes care of nursing violations committed by nurses.
Conditions to become a nurse.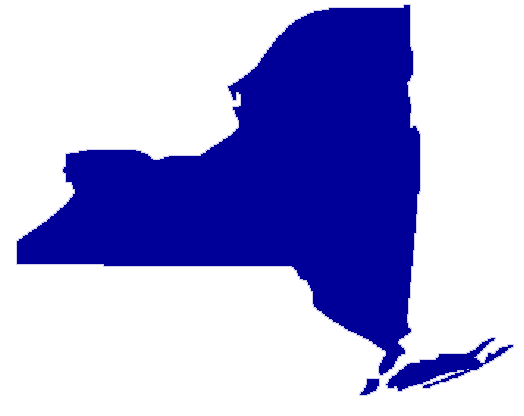 Getting a nursing license in New York can become complex, especially if you are a new registered nurse. Here are some suggestions to help you.
A candidate must meet all education and examination necessities and apply for a license through the New York State Education Department (NYSED).
They must also have completed NYSED-certified child abuse reporting and infection control coursework. You do not need to take any extra courses if you have finished them during your studies.
A candidate must also have successfully passed the NCLEX exam.
The NYSED grants limited consent to nursing graduates qualifying to practice nurse before being giving the license as a registered nurse.
read more: Nurse Salary in New York
Prerequisites for License Renewal
The Registered Nurses RNs), Licensed Practical Nurses (LPNs), and Advanced Practice Registered Nurses (APRNs) in New York must renew their license every three years from the date their license was issued.
A candidate must also have at least 5 months left before expiration, or their validity for registration must have ended less than 4 months ago. If by any chance, your license expires before renewal, you can still renew your license, but you will have to pay a fee.
They must also have the PIN provided on their renewal document and complete the renewal application online.
Steps for renewing the license
Check the status of your license
Before your license lapses, achieve the New York nursing CE requirements.
Submit your renewal application at the New York Board of Nursing site.
It would be best to achieve a CE consisting of 48 contact hours or as you require. The number of hours necessary for your initial renewal will depend on the month you first started your license.
CE may include workshops, training, seminars, in-service training, or distant education that the following reviewers accept:
The Board of Examiners of Nursing Home Administrators in New York State (relates only to programs offered by the New York State departments or the Federal government in New York)
National Association of Long Term Care Administrators Boards (NAB) or National Continuing Education Review Service NCERS).
Any other state within the US with the condition that the state licensing bureau or state board of nursing home administrators submit written criteria to accept the plan and grant CE credit.
During your current signup term, you must meet all CE requirements. CE hours finished before the active date of your first license will not be accepted.
You must have finished the CE within the past 24 months if you are renewing your license. CE should not be repetitive; the same course will not be booked more than once in each signup cycle.
If you have taken up CE more than the asked number of hours, the extra time will not be counted for the next signup period.
After fulfilling the CE conditions, you can obtain the academic coursework verified at a certified institution. The coursework does not need pre-consent by the Board. The Board will depend on the candidate's best judgment when assessing the coursework application to the Domains of Practice.
The Board recognizes licensed nursing home administrators who provide to the Nursing Home Administrator Licensure Program by acting as mentors for internships.
There are no set hours that applicants who serve as mentors can claim for fulfilling the CE requirement. Their hours are verified through their Administration-In-Program (Internship).
CE requirements for RN and APRNs:
Every 4 years
Disease control coursework
Required once
Two hours on describing and addressing child abuse and child violation.
APRNs must provide a national certificate.
CE requirements for LPN:
Every 4 years
Disease control coursework
Those who are certified to prescribe reserved substances must complete minimum 3 hours of training in pain management,
read more:  New York Board of Medicine – License Lookup and Renewal
Conclusion
The nursing job can be pretty stressful and tiring, but it is a job that can be rewarding and bring much pride.
Now is one of the best times to get your nursing degree and start working as a nurse, as there is a growing demand for nurses, and a lot of prospects are cropping up.
Don't miss out on any chance. Keep checking the official website of the New York Board of Nursing for the latest updates and news.