Introduction
Did you know that the average frequency of RN graduates per year has leveled steady at around 155,000? Healthcare systems and hospitals need nurses to operate smoothly and ensure their patients' best treatments and facilities.
Nurses assist patients and their relatives in coping with sickness, dealing with it, and, if required, living with it so that they may keep on living their existence. Nurses do more than looking after patients. They've always been at the vanguard of healthcare as well as public-health innovation.
It is also no surprise that you might have come across several nurses throughout your lifetime. Here in this article, we have covered the most important topic, i.e., how to address a nurse properly. So, without any further ado, let's get straight on the topic.
How to Address a Nurse?
Types of Nurses
Before we get to the point of how to address a nurse, you must understand that there are many types of nurses. Below you will find some of their names and one-liner responsibilities to help you better understand.
Certified Nursing Assistant (CNA) – These nurses' main responsibilities include monitoring health status, bathing, dressing patients, and assisting them with moving and strolling.
Licensed Practical Nurse (LPN) and Licensed Vocational Nurse (LVN) –The main responsibilities of these nurses include changing bandages, monitoring blood pressure, collecting urine and blood specimens, and communicating with RNs and doctors about patient problems.
Registered Nurse (RN) – Patients and their relatives rely on these nurses to examine them, provide prescriptions and procedures, help with diagnostic tests, and give psychological assistance and health information.
Advanced Practiced Registered Nurse (APRN) –These nurses' primary responsibilities include diagnosing patients, managing treatments, ordering tests, and prescribing medicines.
Clinical Nurse Specialist – These nurses' main responsibilities include collaborating with social workers, doctors, nurse specialists, and pharmaceuticals to enhance patient care plans and provide personal care to patients on occurrence.
Nurse Practitioners –Their main responsibilities include developing continuing education programs, facilitating training, providing educational resources to employees, and designing educational efforts to help patients.
Health Informatics Nurse Specialist – These nurses' primary responsibilities include maintaining medical gear and software, training medical personnel, and ensuring that electronic documentation satisfies accreditation and organization requirements.
Nurse Case Manager – These nurses' primary responsibilities include collaborating with patients, medical personnel, and insurance providers to develop the most cost-effective care pathway, check performance, assess care, and recommend alternative therapies.
How to Address a Nurse?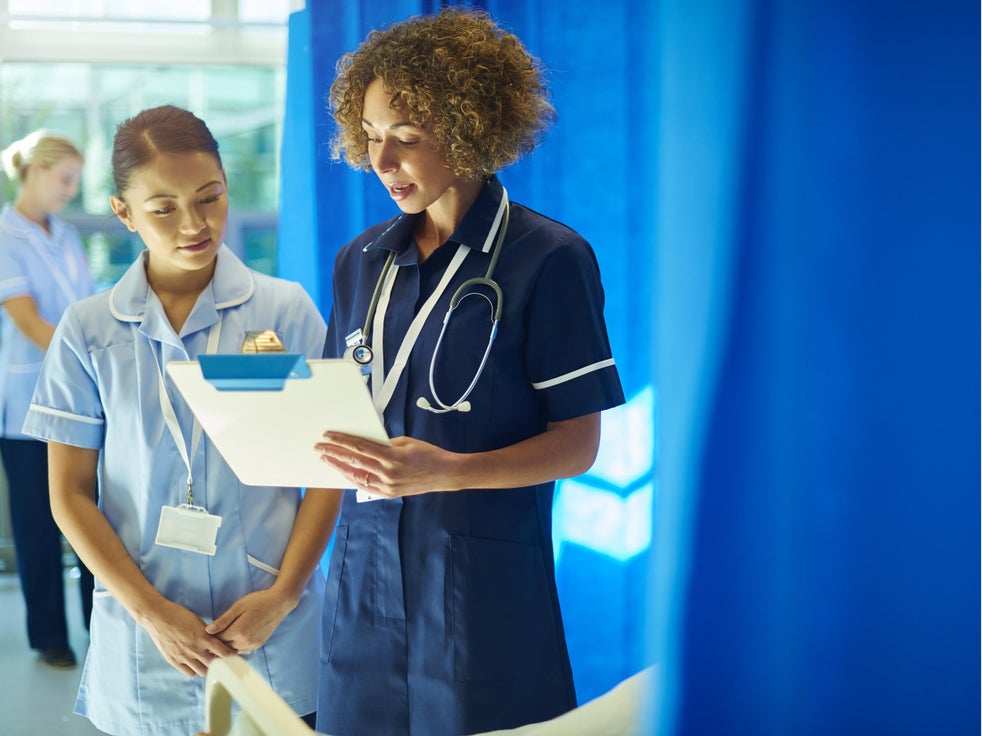 At some point in our lives, we have all attended a doctor's office or a hospital. What is the proper way of addressing a doctor? By simply referring to him as a doctor or surname following the term doctor! However, most of us are unsure how to address a nurse practitioner.
If a nurse practitioner requests it, you may use their first name. Some of them make an introduction by themselves. Please be cautious because this may not be the case for every nurse practitioner. Nurse practitioners who do this want to establish a common ground for nurse-patient interactions to flourish. Some of them are unconcerned by what you refer to them as. They don't want to be insulted, so please try to keep it from happening.
A nurse practitioner will appreciate it if you address him or her as Mister or Miss. It demonstrates that you don't know their name but don't want to offend them in any manner. When you meet a Mister/Miss for the first time, they will reintroduce themselves and declare their choice.
When you refer to a nurse practitioner as "Nurse" or "Doctor" (if the nurse practitioner has a Ph.D. in nursing), you are indicating that you value their profession over their service to you. It also shows heartfelt gratitude for the excellent service provided. Those who present themselves as physicians, on the other hand, are quick to emphasize that they are doctors working as nurses at the hospital.
How Not to Address a Nurse?
A Nurse Practitioner should not be referred to as a limited license provider because they are not. It might be demeaning and disrespectful to refer to them as such. If you're not sure how to address them, use Mister/Miss as a starting point. Please respect the fact that nurse practitioners are not exempted from some limitations imposed by state legislation.
A nurse practitioner is passionate about their individuality, and labeling them a health provider is too broad for them. These individuals work tirelessly to ensure your health, and they deserve to be treated with respect and referred in the way they deserve.
While nurse practitioners help doctors, it's important to remember that they're a separate profession focused on illness prevention and health promotion. Either use their initial name or their occupation when addressing them.
Please refrain from referring to a nurse practitioner as a non-physician. It has a condescending and insulting tone to it. They may not have the responsibilities of a physician, but they do have a position description.
Ways to Address a Nurse in Writing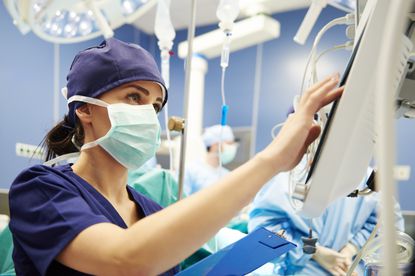 It's possible that emailing a Nurse Practitioner isn't that different from talking to them in person. If you wish to set up a consultation with a Nurse Practitioner, you must first specify their name before their title. Because it shows a great degree of respect, this is the recommended method to address them.
It's possible that writing a letter to a Nurse Practitioner is motivated by your shared relationship. But, regardless of the situation, your letter should include the following:
The nurse practitioner's full name.
Classification
Name of the clinic, hospital, or practice.
The nurse practitioner's location.
Conclusion
In this article, we have discussed how to address a nurse professionally and in the way they deserve. Nursing is a very noble profession, and we must know how to address them when talking or even when writing. This article contains all that you might need for help. We hope this helps.