Nursing is not an easy job. It requires a lot of energy, attention, cooperation, patience, and much more. Although these things are required for every other job, their magnitude increases when it comes to nursing. Some nurses who work 12 hours a day have to work three days a week. The three days off might seem to be a bonus to those who have no idea how those three days go by. Let's have an insider of how long do register nurses work.
How Many Hours Does A Nurse Work In A Day?
Typically a registered nurse gets to work any one of the 8, 10, or 12 hours shift. It depends upon the employer, the nurse's preferences, and specialty.
Employer's Point Of View
In some health institutes, the schedules are followed strictly. In such cases, the nurses cannot exceed their work shift; neither can they leave early without a valid reason.
This is for the safety of both the nurses and the patients. If nurses work extra hours without proper sleep or rest, they end up making errors in dealing with the patients. These errors can even be fatal for the patients. Studies have shown the chances of these errors are higher in nurses who work more than 8.5 hours a day.
Another reason for restricted shift hours is arranging for a replacement. If a nurse with an 8-hours shift calls in sick, the employer will only have to arrange a replacement for a single shift. But if any emergency arises with a nurse working double shifts, then it will be difficult to arrange for a replacement.
Nurse's Preferences
Some nurses prefer to work day shift over a night shift. Some prefer to work longer hours like 12, while others prefer an 8-hours shift.
Specialty
Inpatient wards, like ICU or emergency unit, require 24-hours working staff. Nurses working in these wards get to work longer hours. While clinical wards like OPD or school nursing usually do not operate for 24 hours. This automatically restricts nurses from working longer hours.
The working hours of registered nurses are also calculated on a weekly or yearly bases.
How Many Hours Does A Nurse Work In A Week?
Nurses usually have the option to work 40 hours or 36 hours a week. It depends upon the number of hours a nurse works in a day as well as the employer's working policy.
Usually, a nurse working 12 hours a day is required to work 36 hours a week. While the nurses working 8-10 hours a day have to complete 40 hours a week. However, some employers restrict nurses to complete 40 hours regardless of how long they work in a day.
How Many Hours Does A Registered Nurse Work In A Year?
Every year, a nurse working 40 hours a week will have 2080 working hours a year, whereas a nurse working 36 hours a week will make it to 1872 hours a year.
How Many Hours Does A Part-Time Registered Nurse Work?
The working hours of a part-time nurse cannot be standardized. They vary depending upon the nurse's and the employer's requirements. Usually, their total working hours make up to less than 30 hours a week as most professions consider 30 hours to be full-time working hours.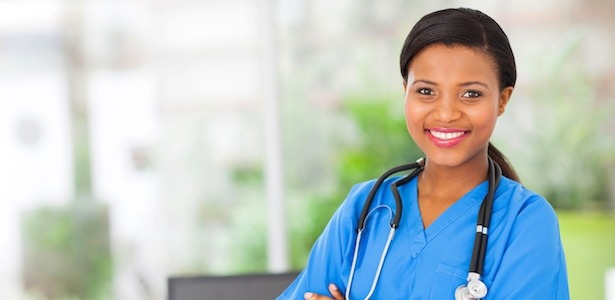 That's Not All!
These working hours are what registered nurses are usually scheduled for. However, most of the time, they are exceeded due to various reasons. They include the absence of a scheduled nurse for the coming shift, the coming of an emergency, reporting to the doctor, etc.
After completing a tedious 8-12 hours shift, it can be quite irritating to exceed it even an hour for such reasons. If a nurse on an 8-hours shift has to deal with some critical patients, complete dozens of tasks, and visit different departments almost every minute, your job is no less difficult than a 12-hour shift.
Nursing being a demanding job requires a nurse to be fully prepared before the shift and take complete rest after the shift as well. This means that the nurse has to miss out on some of her house chores or gatherings, so to take rest and prepare herself for the shift. This ultimately becomes an issue for nurses working 12-hours shifts. They wake up only a few hours before getting back to work. This keeps the nurses engaged for twice their working hours.
Some nurses ended up working more than 16 hours a day. This makes them vulnerable to several health issues. Some of the most common ones are anxiety, depression, fatigue, and even cardiovascular diseases.
An employer must mainly take care of the nurses' schedules. It is essential for them as well for the patients.
How To Survive Long Shift?
For nurses to keep going and not ending up all stressed out, they have to be following some of the tips mentioned below.
Take care of your sleep.
Take healthy and well-balanced snacks during your shift instead of junk food.
Take small breaks to get some fresh air.
Try to schedule your work at the beginning of your shift to get it all done in time without having to stay later.
Do not compromise on your water intake and drink plenty of it.
Conclusion
Nurses are irreplaceable. They take care of the patient and offer comfort more than doctors. No health facility can run without them. This is what keeps the people opting for it every time despite it being a difficult job. There are more than 2.7 million nurses in the USA. These people want to help others and like to see them improve their health. To fulfill their ambition of helping humanity, they have to take care of themselves too. They must maintain a work-life balance to be able to serve in a better way for as long as they can.