As with any profession, the medical field has its own set of guidelines for generating revenue. Every individual that has to work is partially driven by the motivation of monetary benefits ad rightly so because income is required to maintain a standard of life.
When it comes to medical billing procedures, it might seem quite complex. Still, a few steps can be followed, which makes the process simpler, like patient registration, financial responsibility, insurance, and so on. This may differ from the type of treatment to the kind of practitioner.
Coding and Billing Requirements for Nurses
For a Registered Nurse, their services are chargeable, but they are restricted to an established patient and only with one particular code. This is the 99211 code and is referred to as an "office or another outpatient visit for the evaluation and management of an established patient that may not require the presence of a physician. performing or supervising these services."
When a person is determined as an 'established patient,' the visit must be registered with three emergency and management service components, i.e.,
the history
The examination
The medical decision making
These components are required to meet the criteria for the billing process.
Alternatively, nurse practitioners can charge for time spent for counseling and care coordination of particular levels of evaluation and management services that have been correctly documented.
So what services can be billed by a registered Nurse?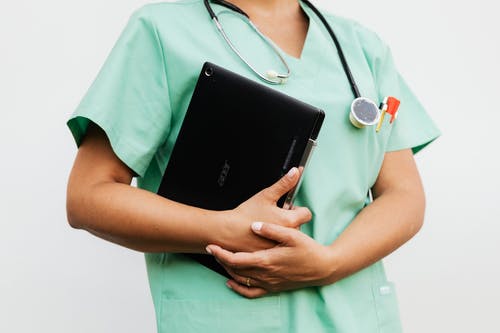 They can charge for Primary care services, which would be seeing a patient regularly and providing all necessary forms of treatment from the first interaction until discharge or when services are no longer required.
Nurses who qualify or specialize in the treatment of specific ailments that require prolonged care and attention by medical professionals can charge for those services.
Another standard service that can be billed is the nursing care plan that a nurse can provide for a patient's long-term care and well-being.
Life support is a critical service provided by medical institutions, which nurses handle majorly, and they can charge for these services.
Critical care is also something that a nurse can bill.
Nurses usually provide education and create awareness of treatments for people, and they can charge for the service.
Even though they can not give a diagnosis, they can advise patients of particular medical subjects of concern and provide counseling which can be charged.
They review medical records and supervise other new nurses, which can be a service that can be billed.
Checking toxicity and its monitoring.
Providing assistance and care in the management of symptoms.
Medicare coverage of Registered Nurse Practitioner
There are two major rules that should be followed for billing a Nurse's services.
First, it can be services provided by a nurse related to a 'service incident' provided by a physician.
The practitioner can be in "collaboration" with a physician. This means providing health care services within the nurse's area of specialization along with an MD or DO. Accept medical direction, guidance, and supervision and cooperate in developing guidelines or caring management plans as required by state laws to assist patients.
Second, these are independent services provided by a nurse and reimbursed separately under their provider number.
For this criteria, the practitioner must have a performing provider number. This number will be provided to you by your Medicare carrier.
If you fall within the second half of the set of rules which has been liberalized by the Balanced Budget Act (BBA). Then Medicare Part B might cover services if certain conditions are met, such as:
State Laws that allow the services of nurse practitioners.
An allopathic or osteopathic physician furnishes the services.
These services are performed by an individual who meets the legal criteria of a nurse practitioner.
The services are performed in collaboration with a practicing physician.
They are not exempted from coverage by any law.
As mentioned above, these two criteria of which one has to be met for nurses to get paid under medicare. The payment for services will be a one-time payment, meaning; Medicare will pay for services provided if they have not already been reimbursed by the facility or practicing physician.
Frequently Asked Questions
Can a Registered Nurse bill a New patient?
Unfortunately, the code required for billing cannot be used for new patients because they require intervention from an MD-level health care provider.
However, they can bill "established patients," and the procedural terminology used for established patients are any individuals who received services from a physician or practitioner in the same group of practice for a minimum of three years.
Is the reimbursement for registered nurses the same as an MD/NP?
The reimbursement may vary from carrier to carrier, and a registered nurse can bill only for code 99211. In contrast, an MD/NP can bill for different codes making the reimbursement rate significantly higher.
Does an MD/NP have any role when a registered nurse is billing for care?
Yes, in its most basic form, the code 99211 should always be used for billing evaluation and management services if and when a registered nurse provides them. But, if the services offered were complex, such as taking vital signs and providing counseling, and educating the patient before or after seeing the MD, then such services will be billed separately under a more complex service code.
There is also a requirement to check with the Medicaid rules and 3rd party payers about the exact requirements for physician supervision to use the codes to bill patients.
Does telephone counseling come under 99211?
No, the evaluation and management provided must be done face to face for it to be billed. A telephone consultation does not meet the requirements of billing under this code.
What is the documentation required for billing?
The 99211 code for office visits does not require specific documentation, unlike other evaluation and management codes.
It only requires a proper listing of the date of when services were provided, the identity of the individual providing the care, sufficient reason for the requirement of services, and the three evaluation and management service components like history, assessment, and plan of care. There should be documentation of any interaction with a supervising provider as well.
Conclusion
Registered nurses and other assistant physician practitioners need to know the fundamentals of the billing processes and the coding requirements for reimbursements provided to them to increase the ability and motivation to work and help utilize the available opportunities. This will result in more significant contributions to work and quality of care for patients.