Why nurses are leaving the bedside is an important question to consider since the services provided by nurses are invaluable in terms of the needs of society. It is good to consider the reasons why nurses take this decision; however, it is even more important to find solutions to such reasons. Nurses would be bound to leave the bedside more often if things didn't get fixed up at the right time. Many compelling forces drive the nurses to leave the bedside. Some of the reasons are- physical injuries, low pay, abuse from leaders and peers, burnout, understaffing, more high acuity patients, etc. Other reasons for leaving the position included inadequate staffing, a stressful work environment, a lack of efficient management skills, and poor pay. Nearly four lakh nurses had quit their job in 2018, and about ⅓of them listed burnout to be the main reason for leaving the bedside.
Reasons for nursing leaving their jobs
The other reasons which are leading the nurses to leave the job are as follows-
Dissatisfaction in the organization, working environment, and with the management
Poor work atmosphere
Poor job prospects
Poor pay scale
Excessive workload
Aging staff
Lots of stress
Dissatisfied with the work environment and in management style
Job satisfaction is greatly influenced by the play structure, energetic and positive working environment, work pressure, and management styles. Nursing professionals think that the working community of their field needs to be fair with competent and adequate management/staff and reasonable workload. It is good to get along with the seniors and boss to cope well at work. It provides job satisfaction on getting a good supervisor. Nurses want to develop in their nursing profession as it is a job of great responsibility. However, the nursing job won't be rewarding if they are dissatisfied with the management or working environment.
High responsibility and low salary structure
High work pressure/ responsibility along with low salary drives the nurse to leave the bedside. It involves a great deal of responsibility in the nursing profession; however, the salary provided in return is too low. Nurses have lots of workloads, shifting work, responsibility, and commitment but with low paying compensation.
Personal reasons
There may be some personal issues that make the nurses leave the bedside. For example- leisure, family problems, home-related issues, etc. Age is also a factor behind switching fields. Young nurses tend to switch the fields more often as compared to aged ones.
Constant ethical burden and under-resourcing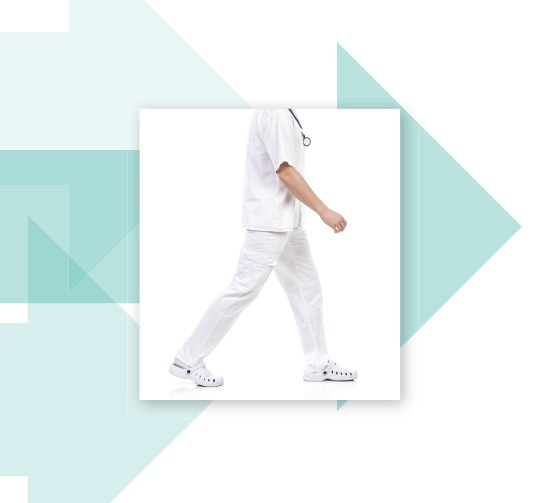 Exhaustion is one reason why nurses leave the bedside. If there are only a few nurses, work can't be executed ethically since there remains no time to complete the work. The workload and pace become hard for nurses if their number gradually decreases. If this situation happens for a prolonged time, nurses become exhausted and leave the bedside. Nurses may feel terrible not doing the work ethically and completing the job perfectly due to lack of time.
The working days for nurses are quite busy. Even if they take breaks, they have to be focused all the time, especially when they are in a hurry, as a slight mistake can prove fatal on their part. So they need to focus all the time.
Injuries at work
Handling patients with injuries like back or neck strains imposes a risk for nurses. Nurses have a constant fear of getting injured while working. Due to time constraints, many nurses tend to move patients alone. In many hospitals and healthcare systems, punitive measures for nurses (who handle risk injury and patients alone) have been set due to costly patient handling injuries. This patient care measure and the disciplinary action against them adds additional stress to the job.
Difficult culture
A rite-of-passage type of lateral violence is a common phenomenon in the nursing workplace. Therefore nurses who have undergone cruel and harsh hazing repeat the same behavior with young nurses performing jobs under their charge. 'Nurses eat their young 'is a common phrase related to the nursing profession. Nurses who have good relations with other nurses or are allies/friends with them in their department can get through challenging assignments and difficult shifts. Nurses who can't connect to their fellow nurses may feel isolated. Apart from the workload, the emotional and physical aspect plays a significant role in making connections.
Emotional aspect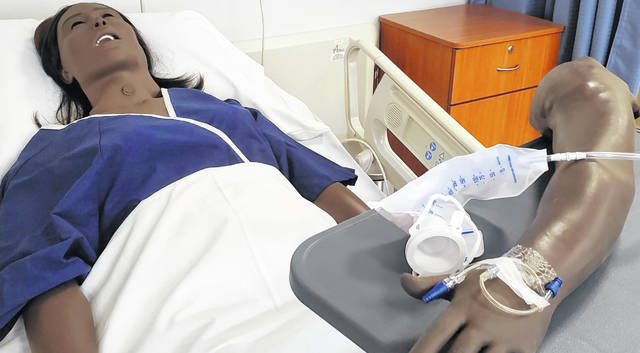 Often nurses connect emotionally with patients as nursing is a profession of heart. They have to learn the balance of connecting deeply with patients and their families without entrenching in their personal matters or providing compassionate care without being emotionally touched by patients. They have to finesse this ability which can be difficult for some nurses whose personality traits differ. Nursing roles are different in this broad occupation. For example, a nurse who has a better cut-&-dry trait will fit for a role in the fast-paced emergency room, while an oncology nursing role will fit when ongoing interactions are required with patients and families.
The working atmosphere for nurses
Nurses have a significant role in improving a patient's quality of life and care about the health and fitness of the community and the patients. One of the biggest challenges in the nursing profession is that nurses tend to leave their jobs within five years of a nursing career. Approximately 33% of young new nurses leave the workforce just within two years of their career. The management and the overall profession must address all these challenges. Significant changes in the unit level, individual facilities should occur.
Change in a nursing environment
It is important to create better working conditions for nurses. We should address nurses who work at hospitals but quit the profession within a few years of their career. The main reason is that most nurses do not enjoy their job and get overworked feelings due to work pressure.
Conclusion
In the long run, the right solution for the nursing shortage requires some systematic changes so that nurses feel valued and feel their nursing environment safe and secure. It may include the implementation of good salaries and flexible schedules. Other examples require adequate staffing arrangements and allowing aging nurses to work in patient care departments to perform jobs and remain in the workforce for a long time instead of taking retirement. Nurses have worked in a distressing pandemic situation. If systematic changes aren't implemented, they will continue to impact patients' health adversely.