What is MDS
The Minimum Data Set (MDS) is a legally regulated clinical evaluation procedure for all residents of Medicare as well as Medicaid-certified nursing facilities. This procedure involves a thorough, systematic evaluation of each resident's operational skills and medical requirements.
In simple terms, the long-term Care Minimum Data Set (MDS) is a structured, fundamental healthcare monitoring and evaluation system that serves as the cornerstone of a thorough evaluation for all patients of long-term care facilities that are Medicare or Medicaid approved.
Who Fills up the MDS?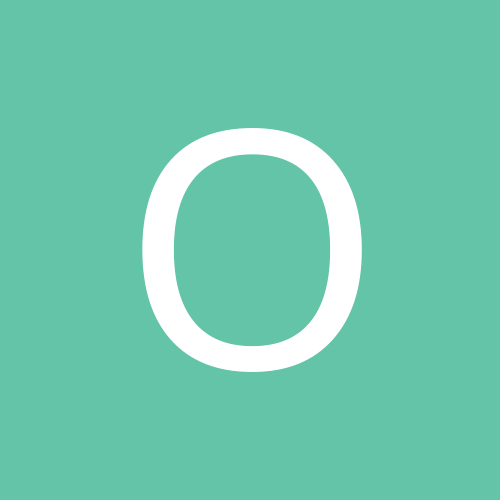 Nurses that work in long-term care institutions as MDS (minimum data set) nurses analyze and evaluate patient health and are well in compliance with government requirements. While most MDS nurses are registered nurses (RNs), they concentrate on gathering patient statistics and putting them into papers for future study and evaluation.
These evaluations are also employed to establish treatment programs and assess the facility's patient services' price and efficacy. The bulk of MDS nurses' evaluation and reporting tasks are directly connected to Medicare and Medicaid requirements. Still, they can also incorporate data collection to improve the facility's procedures and patient outcomes.
Responsibilities and Duties of MDS Nurses
While the precise tasks of an MDS nurse may differ between different hospitals, many of their basic functions stay the same, as shown below.
Conducting patient evaluations in compliance with government-required criteria is one of an MDS nurse's major tasks. These evaluations look at patients' bodily and emotional health, concentrating on indications that might indicate patients at increased risk. If the MDS nurse detects a concern, the Resident Assessment Protocol (RAP) may be used to gather further evidence and administer treatment.
The MDS nurse collaborates with internally and externally clinicians to establish patients' treatment regimens after performing risk evaluation processes. The MDS nurse guarantees that patients have accessibility to the services and experts they require and ensure care plans adhere to legally mandated long-term care facility requirements.
By offering suggestions for patient assistance and medical institution procedures, MDS nurses help to provide effective care. They may provide evaluations to upper executives at the institution and the Department of Health to guarantee that patient care processes and programs comply with federal requirements. MDS nurses may also supervise the work of other nurses and healthcare professionals.
MDS nurses oversee Medicare and Medicaid documentation and program operations at their institutions. This might include assisting patients with registering in these programs, maintaining their data, and identifying trends in Medicare programs and insurance to guarantee that the facility is properly reporting and receiving compensation for services given to inhabitants.
Because MDS nurses must be registered nurses (RNs) or licensed practical nurses (LPNs), they may periodically offer assistance in addition to their MDS reporting and evaluation responsibilities. An MDS nurse may fill in for other nurses while they are absent or unwell, allowing them a more hands-on approach to care coordination and patient programs. An MDS nurse may be "on-call" in some circumstances to offer assistance and cover for other nurses.
MDS Nurse Certification and Competencies
MDS nurses are critical to long-term care institutions' administration and patient care procedures, especially those that accept government money or payment. MDS nurses with at minimum an associate's degree, MDS accreditation, and the following abilities are typically hired by nursing homes as well as other infrastructure:
Clinical screening – MDS nurses must be able to examine patients during their stay while adhering to rigorous federal rules. Thus, they must have strong evaluations and analysis abilities.
Patients' treatment – prior patient care background is required since MDS nurses collaborate with healthcare professionals and nursing assistants to design and implement care plans that improve patient results.
MDS nurses must pay close regard to accuracy while performing patient evaluations and filling out reports and Medicare and Medicaid-related documentation.
MDS nurses must adapt swiftly to shifting patient conditions and evaluate scenarios to make crucial decisions concerning patient care.
MDS nurses must stick to rigorous documentation and evaluation timelines and execute processes precisely to ensure that the institution obtains government funds and payment.
MDS nurses interact with care workers, patients, government agencies, and families. Therefore, they're good communicators in both writing and speaking.
Educational Requirements of MDS
MDS nurses typically have, at the minimum, an associate's degree in nursing. However, many medical institutions prefer individuals with a bachelor's or master's degree. The majority of MDS nurses are registered. However, LPNs can also work in this position. MDS nurses must complete MDS coursework and accreditation programs conducted by the American Association of Nurse Assessment Coordinators in combination with conventional nursing certifications, including field experience.
What is Nursing MDS?
The Nursing Minimum Data Set (NMDS) is a categorization system for collecting important nursing data in a consistent manner. The information gathered is intended to give a detailed account of the nursing procedure utilized to deliver nursing care. Nursing data may be analyzed and compared across populations, contexts, geographic locations, and time using the NMDS.
The Minimum Data Set (MDS) is a legally mandated standardized assessment procedure for all patients of Medicare and Medicaid-certified nursing facilities. This procedure offers a thorough evaluation of each resident's functional skills and aids nursing care personnel in detecting health issues.
Conclusion
MDS is basically a standardized assessment that helps the collection of data and statistics of patients in an organized order for evaluation and assessment. An MDS nurse is someone who is specifically trained and equipped with appropriate skills which help them in the timely collection of the required data and then adequately documenting them for assessment.
An MDS nurse is expected to be equipped with a number of additional skills other than just a degree or a diploma of nursing. Registered nurses, on the large hand, are MDS nurses. However, LPN Nurses can be in this position too. Being an MDS nurse requires effort, effectiveness, time management, and sharp analytical skills.