People often get confused after seeing the initials of a registered nurse's RN designation and think about the meaning of RNC. The initial 'C' after a registered nurse's RN typically means that they have passed a certification exam provided by NCC (National Certification Corporation). A dash separates the initials that RNC is following, and it stands for certain specialties like obstetric, neonatal, and gynecologist fields in which they have done their certification. Although this certificate may not be required, it proves that nurses have acquired many skills.
Reasons for getting a certificate
Getting a certification is a voluntary choice, and one may ask why it is important to get one. Approximately 97% of nurse professionals feel that acquiring a certificate helps them get a better job and gain more confidence, as per the reports of Workingnurse.com. Around 86% of nurses prefer to get high certification to deliver high-level care. Nurses who get this certification also get good recognition from co-workers, employers, and patients. Nurses who get this certification get a good salary, which may increase by $7300.
Specialty
Nurses receive RNC certificates after giving and passing exams offered by NCC in the following specialties.
Women's Health care nurse practitioner
Neonatal intensive care nursing
Maternal newborn nursing
Neonatal neurointensive care
Neonatal nurse practitioner
Inpatient Obstetric nursing
Electronic fetal monitoring
Obstetric and neonatal quality and safety
Low risk neonatal intensive care nursing
Care of the extremely low birth weight neonate
To practice the nursing profession legally, you need certain certifications and credentials. This is why nursing credentials are important. The abbreviation written after the name or the postnominal letters of nurses shows their achievement and credentials in nursing license, education, and certificate. Following are the orders of letters.
Ph.D. or DNP is the highest academic degree in the nursing field.
Nursing certification as LPN or RN
Nursing fellowship as FAAN
Nursing licensure as CCRN
What are the rules for RNC certification?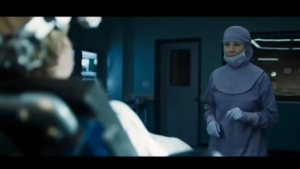 To get an RNC certification, nurses need to give tests requiring additional requirements like a copy of a state nursing license and job experience. For instance, nurses must have work experience of 2000 hours in a minimum of 24months to test for certification in Maternal Newborn Nursing, Neonatal Intensive care nursing, low-risk neonatal nursing, and inpatient obstetric nursing. Work experience is necessary for the subject matter for the test takers. But in the case of neonatal, pediatric transport, obstetric and neonatal quality, and safety and care of the extremely low birth weight neonatal, no work experience is needed for the test.
To take the certification exam for neonatal nurse practitioners and women's health care nurse practitioners, it is important to complete a formal program for the nurse practitioners, which will help them to get a graduate degree and work in the field. This requires a verification letter from the employers of NP mentioning 2080 working hours within a time frame of three years and other criteria. Nurse practitioners have to seek another certification program if they don't meet these criteria.
Benefits of achieving RNC certification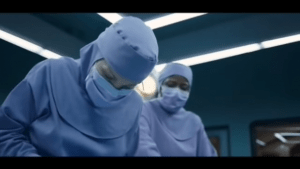 Achieving RNC certification doesn't only add credentials to the names of nurse practitioners, but there are plenty of professional and personal reasons that are helpful. Nurse practitioners have to decide whether they want to be certified for reaping all the following benefits.
Validating expertise 
RNC certification helps nurse practitioners to validate their nursing knowledge and experience. It helps them become certified and improve their satisfaction by boosting their confidence level. Getting RNC certification will build more patient confidence in them. Surveys prove that patients prefer to be treated by certified nurses who have the required certification and experience. RNC certification makes nurses value their co-workers and patients and makes them know that they have a high level of expertise and knowledge in the nursing profession. By gaining this certification, you can get more credibility and reputation in this field.
More marketability
RNC certification help nurses in boosting their marketability since it validates their commitment to the nursing profession and skilled nurses. It will make you maintain competency that will make you hold great value by employers. RNC certification is just another means to show employers your potential value and specialty.
Improving patient care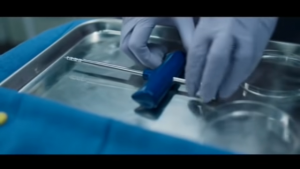 Nurses who have achieved RNC certification have a good impact on patient care. RNC certification proves that nurses have expertise and knowledge in a specific area. This helps them care for patients in a better way and make effective decisions when it comes to patients.
Commitment 
RNC certification can't be achieved overnight. It can be achieved through relentless studying to become eligible for exams and be certified. Even after becoming certified and adding those letters to their name, they have to commit to lifelong learning to maintain expertise and professional development. This way, certification is aligned to education essential for nurse practitioners to grow and become certified.
More pay scale 
Healthcare organizations or hospitals offer more pay scales to certified nurses who obtained RNC certification. It is a bonus for nurse practitioners who have achieved this certification. Some organizations also help nurses meet their aims by offering reimbursement to those nurses who take the certification.
Measure of success 
Achieving an RNC certification not only makes nurses successful but also, gains the confidence of employers and patients. It is a means to get more pay scale and good job opportunities in the nursing profession. But the most measure for getting this certification is to achieve a professional honor achieved through hard work and determination. Nurses have to spend countless days inpatient care to become RNC certified.
Rules for retesting
Nurses who fail a test for certain certification can apply for once retesting without incurring additional cost. However, they have to pay the fees for tests if they appear the next time for retesting. It is mandatory for nurses to renew their certification from NCC every 3years by adopting continuing courses. It is important to continue education as nurses have to upkeep themselves according to new technologies and specialties, as explained by NCC, within every three years.