Always a very common excuse exists in our society whenever we see the brutality of the police in our surroundings. This excuse is "It is just a group of some bad apples." Usually, most people have a common excuse that there is not any systematic issue exist with police at all. The incident like assaults of black of America is only happening due to some bad actors. A question exists for you in society that why are you willing to undertake the idea of some bad apples while we are utterly not willing to accept all these facts.
On the other side of the picture, you can consider healthcare. Like the police in the above case doctors and nurses fill the role and they can have both death and life consequences for other people they are trying to assist them out in their daily lives. Both doctors and nurses will lose their jobs, license, and livelihoods if they start behaving like bad apples. A bad healthcare worker (a doctor or a nurse) does not exist in our society at all. It is so because our society usually does not permit this activity.
Healthcare System Vs. Police Departments: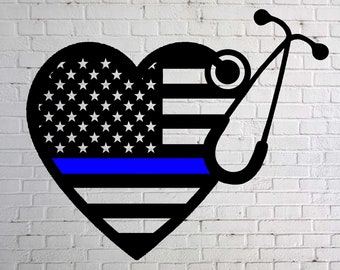 One key of this is how a person can become a licensed and certified healthcare worker in this field in the first place. There is a rigorous licensing and testing procedure for both nurses and doctors to become licensed healthcare workers. They have to pass this severe testing and examinations. Healthcare workers are not allowed to start work without any license and they must renew their licenses regularly. The records of these healthcare workers are reviewed and analyzed by the board. While in the case of police, there is not any requirement of license as of June 2020.
The other one is a public record of negligence and malpractice. Records of negligence and malpractice will result in an ininstantre view by a healthcare employer. They are reviewed and analyzed by some specific committees and they are instantly reported to some licensing boards of healthcare workers. Even an assault, crime, or DUI outside the work of a healthcare worker will result in a kick on their nursing and medical license. This kick will prevent the healthcare workers and professionals from starting work again in this field. Mostly, malpractice records of the nurses and the doctors are available for the general public and anyone can access those records quite easily without any trouble.
In most countries, it is common to give access to all of these reports. For example, in California, you can check out the license of every nurse of California on this link https://search.dca.ca.gov/Suchsystems are available at their place to have an eye on doctors, nurses, and other healthcare professionals accountable for all of their actions if they are licensed.
Furthermore, patients can instantly file a case on any healthcare worker and no one can stop them from taking this step. There is a big army of wrongdoing lawyers to help and support them in any case. The disease of filing a case against health workers has resulted in massive damages. Due to these damages, some states like Texas passed some laws. These laws limit the damages to $250000. Practically, qualified in the case of healthcare workers.
While generally, in the case of police officers, immunity exists against them. It is not easy for common people or citizens to sue them in court. Most police office officers are immune from suing.
Motto of Police Officers and Healthcare Workers: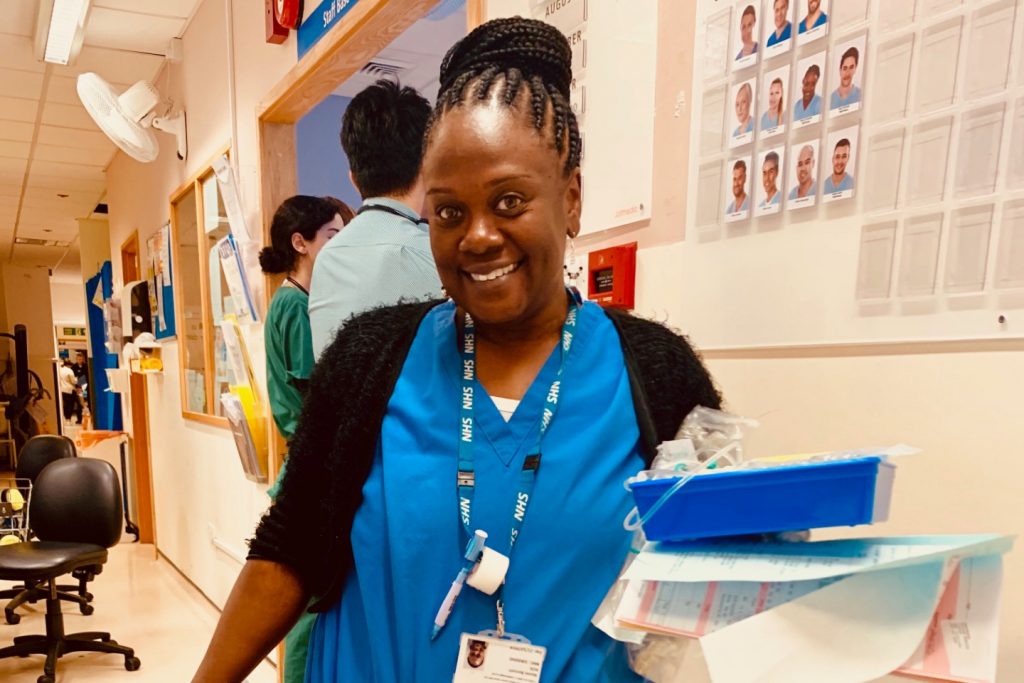 All the Police departments across the country have a primary motto. This primary motto is "Just serve and protect others." It is the same as healthcare specialists. They usually follow the themes mentioned and outlined in the Hippocratic Oath. The words of this Hippocratic approach are "to endorse professional and ethical backgrounds."
According to the first motto (motto of police officers), they are appointed as a slave of government and citizens of the country and they need to protect the citizens from any kind of fear or bad conditions. They need to serve humanity. This is a primary reason to create this profession.
The same goes for Healthcare workers as well. They are the servants of citizens. A healthy life is a basic right of every citizen and the healthcare workers are appointed only for this purpose. They need to take care of the healthy and disease-free life of almost every citizen and they are required to serve them with their skills.
Protection of interest of Healthcare Workers, General Public, and Police:
The doctors, nurses, and some other healthcare specialists belong to many different associations and unions. The main purpose of these unions and associations is to protect the interest of doctors, nurses, and healthcare workers. But for the protection of the interest of citizens and the general public, the state is ultimately liable. For this purpose, the state has created many professional standard bodies and some licensing boards. The main purpose of these professional bodies and licensing boards is to keep an eye on healthcare specialists and workers to guard the interest of the general public.
In the case of police, no such kind of councils or associations exists for the protection of the interest of police officers.
Similarities Between Nurses and Police officers:
There are many similarities between police and nurses. Some of them are given below:
Both of them serve the public with their skills and abilities
Sometimes, they have to experience periods of intense activities (might be due to an increase in crimes for a moment or the spread of a disease).
They have to experience stress during work.
Both of them have almost a pretty similar work schedule.
Differences Between Nurses and Police officers:
The educational requirements differ greatly between them. The same goes for duties of their jobs, career outlook, and work settings.
Conclusion Remarks:
Since nurses and police are two different entities (professions). So, differences exist between them. But, some similarities are present in both of the professions. We have discussed general things about both of the professions first. Then we discussed similarities and dissimilarities in a few lines. If you are looking for a career path in nursing or police, always follow your passion and interest. Choose a profession that appeals to you most.