Are you planning to make your career in nursing? Do you know the prerequisites or the eligibility requirements for pursuing a nursing degree? Have you researched how to become a nurse? Are you planning to take admission to a nursing school? Do you have these questions in mind? If yes, then before pursuing a career in nursing, it becomes extremely important to get a hold of what lies ahead of you, given that you have shown interest in doing so. This article will let us understand whether it is worth going to a nursing school or not. Consider why you want to work as a nurse. Is it because you wish to assist others? Is it because of the pay and benefits? Your early motivations for becoming a nurse will influence your future job satisfaction from one side of the tunnel to the other. Nursing is a lucrative job in terms of both personal and financial rewards, but it is not taken as something that can be done very easily.
Is it worth going to a nursing school?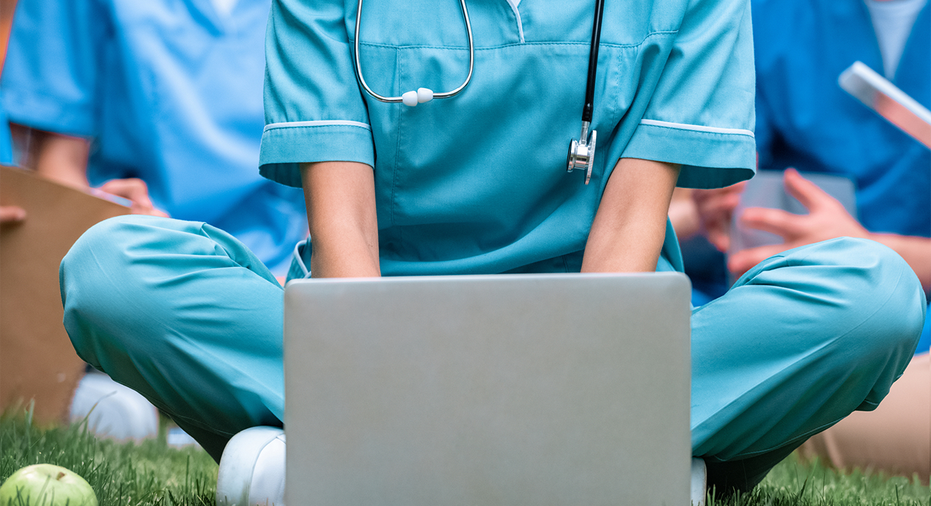 Before answering this question, we must understand what exactly nursing schools are. A nursing school helps you develop certain personality traits that are helpful for your nursing career, for instance, Self-care, putting work and studies first, success in the classroom and therapeutic settings, developing the correct mindset and drive to complete the program, goal-setting, how to properly manage your time, skills in research and study, stress management, assisting others as part of a group. To complete a degree, you also have to excel in some science courses, including but not limited to microbiology, where you will learn about the basic fundamental biological principles, genetics, human diseases, microbial action, and much more. Further, you also have to pass anatomy and physiology, wherein you learn deeply about human anatomy, i.e., the study of the human body and nutrition, where you learn what sources of food are the most optimum for the human body and which food provides the best-balanced form of diet.
Nursing school is not for everyone, but many individuals find it a highly gratifying experience. Nursing education may provide individuals with professional accreditation and life-saving skills. Consider the advantages and disadvantages of nursing school before enrolling. If you're thinking about nursing school, make sure you complete your homework first.
Are you interested in nursing?
This is a question that should be asked to your conscience. Nursing is a lucrative field for some, while it is a passion for others. Nursing should noy be seen from a lens of making money. In the medical field, looking after the patient's health should be prioritized. It must be remembered that your methods of caring should not alter based on the payment made. You must always ensure that a certain minimum level of quality is established.
Do you have the required qualities / Are you ready to inculcate the desired qualities?
Nursing is a job done for people. You do not work for yourself here. From the first minute till the last minute of your duty, your only aim should be to look after someone better. Whether dealing with physicians, assisting patients, or supporting their families, nurses may be personable and frequently have kind dispositions. If you feel it is very difficult for you to be compassionate for someone not related to you in any sense, then probably, a nursing school may not be the ideal decision for you.
Is a nursing job stressful?
Whether the job is stressful for you or not largely depends on perspective. You might be a nurse in a very popular hospital where patients get admitted almost every hour or so, or you might be a nurse in a small clinic where the patient load is significantly low. You have to deal with sick and sometimes aged individuals, and your judgments have the potential to save lives. If you have trouble working under pressure or find the responsibilities overwhelming, you might pursue a different professional route.
Is it difficult to pass out from a nursing school?
Since nursing is somewhat related to the medical field, you might doubt that a nursing school is equivalent to pursuing a medical degree. While this is not true, it cannot be said that a nursing school is easy either. A nursing school has an intense curriculum, and it should have because nurses too have to fight it out in the sector. That isn't to say that nursing school isn't a possibility—far from it! You have to consider the advice that as a nursing student, you'll support your professors and peers throughout your education.
If I do not attend a nursing school, are there any options left?
Nursing is a rewarding career option for many individuals, but it isn't for everyone. Perhaps you wish to specialize further than what nursing has to offer, or perhaps you are afraid of working in a life-and-death situation. If not a nurse, you can try being a therapist, pathologist, or speech assistant!
Sometimes, watching the patients may not be easy.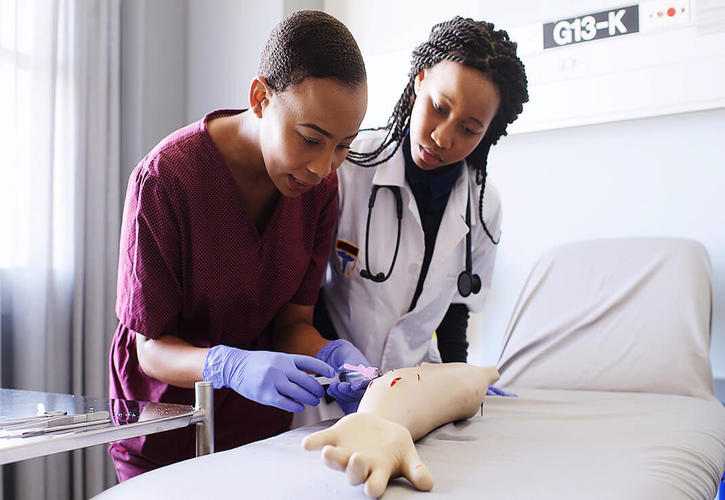 In the nursing field, you get to see all sorts of medical cases. Some might be mild, while some might be extremely severe. You have to have very strong willpower to attend to every patient with a stable mind. You have to remember that in such cases, there are very small chances of error that you can make. In severe cases, this margin falls down further exponentially. If you are afraid of blood or wounds or feel dizzy and uneasy seeing someone else crying in pain, or you cannot withstand the sight of someone crying for their loved ones, then probably you might look for other opportunities. Understandably, developing a strong mindset takes time and practice. However, you also know what potential you have and make the correct decision accordingly.
Conclusion
With some of the points ascertained, it is understandable that nursing is not a job for the weak-hearted. Given that you have established this fact, it can be concluded that admission to a nursing school is indeed worth it, given your desire to become a successful nurse to help the citizens. However, if you know inside you that you might opt-out in the future, then perhaps your decision to get admission to a nursing school might be not the perfect choice of your life.