What are insoles?
Insoles are the products that patients try when they are experiencing any pain in their feet. They can be easily availed in grocery stores, athletic stores, and drug stores. People facing any problem with their foot can try this as this product is the first solution.
Doctors don't need to recommend insoles to their patients as they are readily available. Insoles provide several benefits for your foot problems and relief to your ankle, knee, and pain. They are thin, quiet, flexible, soft in their texture and material, and easily fit any shoe. Gel or cushioned fabric is used to make insoles as they act as additional cushions for comfortable walking. They last for about three to six months, and you don't need to replace them quite often.
Insoles are available at reasonable rates. They are not so expensive. The price of the insoles depends upon their quality and the type of fabric or gel used. You must buy them cautiously.
Insoles have the following features
Made of the right material
Provides stability
Provides structural support
What are orthotics?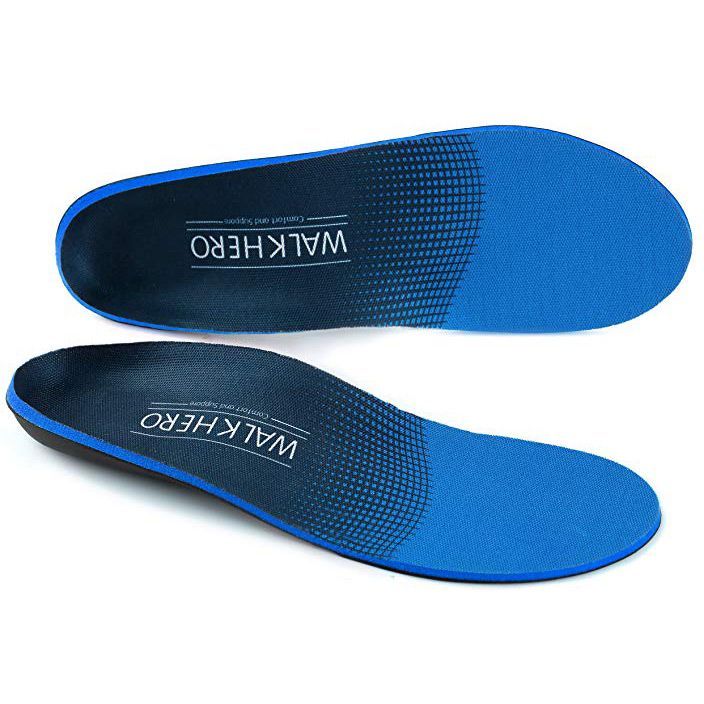 Orthotics are more specialized than insoles. Orthotics are made of robust materials, so they last longer and are made by chiropodists so that your foot gets proper support and relief.
There are three different types of orthotics
Custom made (rigid) orthotics
Heat moldable orthotics
Pre-made off the shelf orthotics
Some problem which requires orthotics are:
Plantar fasciitis
Over supination
Overpronation
Patients get used to orthotics more rapidly and find them to be more comfortable as compared to insoles. They are easily available in two lengths like insoles- full size and 3/4 size. You don't need to try orthotics for your shoes and feet.
Orthotics have the following benefits for athletes.
Good breathability quality.
Good shock absorption
Quite supportive
Flexibility
Heal flat feet, plant fasciitis, swollen feet
While selecting orthotics, you may consider the following features before buying.
1) Process
2) Size
3) Volume
4) Flexibility
5) Over the counter
Differences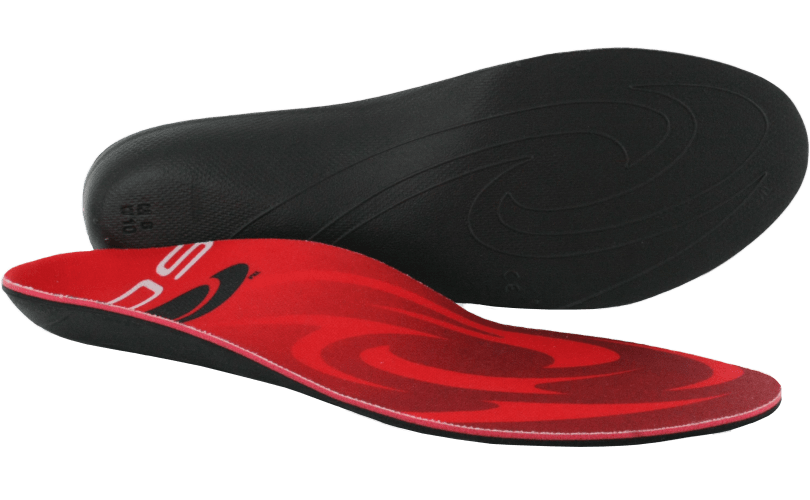 Patients who experience foot pain or knee pain occasionally and are in good health condition can buy insoles. It will provide relief and work like wonders on their pain. However, if you face some serious issues and go through chronic foot conditions, then using insoles can make matters worse and cause you more pain and damage than properly heal you. In case of chronic foot conditions or serious problems, it is always advisable to use orthotics. It provides the best resolution and is easily available in pharmacies, drug, and specialty stores. Being made of fibers, glass, or plastic, they are firmer than insoles. They provide support to relieve your pain in the foot. It helps to mitigate pain, including bunions and flat feet. The arch of your foot gets more support.
Because of their versatile features, they are more expensive as compared to insoles. But you can cover the expense by insurance too.
Insoles are made for providing short-term relief for occasional foot or knee pain. They are suitable for people who don't feel pain regularly. Floor staff in various restaurants and shops use them since they have to be on their feet long. It is perfect for people engaged in any activity that requires them to stand for a prolonged period.
Orthotics are more durable than insoles since they last longer than insoles. Insoles can be used for about six months, but orthotics have a lifespan of about five years. Their lifespan and durability help you to decide which one is suitable. If you want to relieve your pain at certain times, then insoles are the best option. They are generally used as a preventive measure. But if you want a product to relieve your pain consistently, then you should consider orthotics.
Insoles fit your feet approximately and are not perfect as they are not custom fit, but orthotics are custom made, which means that they are designed to fit your feet perfectly and not approximately. Besides addressing the specific problem and correcting them, they are highly effective in alleviating pain. Also, orthotics provide faster, effective, and noticeable results as compared to insoles.
compare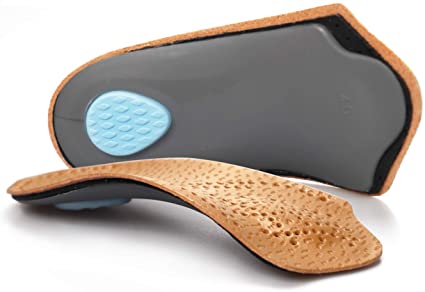 As compared to orthotics, insoles are mass-produced. With orthotics, you can correct your way of standing and walk, and they provide arch support more effectively than insoles.
Insoles provide cushioning effect and help to absorb shock, they may feel comfortable, but they fail to treat overpronate and other biomechanical problems. They also help to control odor.
Orthotics provide support to the bones and ligaments of your foot so that they can work properly. They also can absorb shock, but it is not their sole purpose. Custom orthotics are made from various materials and are customized for each patient individually depending on their need. Some may require a controlling pattern device for severe problems. Some may require a light device.
The sole purpose for which orthotics are designed are:
Redistributing pressure.
Reducing pain
Restoring natural functions of the foot.
It is different from ordinary footwear. A cheaper insole is made from cheaper materials and fabrics, so it may need quick replacement and may break faster. Proper scanning of the foot, analyzing foot problems with sensor technology is used to make custom orthotics.
Orthotics help to enhance the function of the foot and also assists in your mobility. They are medical devices that help us to perform routine movements easily. There is less inflammation, inconvenience, and discomfort.
Many insoles don't fit a specific size. They do not fit a specific range which can be uncomfortable sometimes. Insoles are great for relieving your pain, but they don't treat any food disorder here, you need orthotics. Apart from managing different foot DIY also for different shoe sizes. If you face an alignment issue, you need orthotics. They help to distribute evenly, which in turn improves your stance and reduces your pain and suffering.
Orthotics are beneficial to the athletes since they provide arch support, act as a cushion, and help to absorb shock. But you need to know which is the right product for your feet and the basic difference between these two products. Both will be effective for your foot problems, but which one will bring more benefits depends on your health and your feet' condition.
Consult a doctor to ensure whether insoles or orthotics are best for you. Both insoles and orthotics address foot-related problems and solve postural issues, but both are different and function differently. Make sure that you don't choose the wrong product.