Introduction
Being a front-line professional involves a significant amount of responsibility. There have been nurses who have chosen to leave the nursing profession, but you should think twice before doing so. You must comprehend why you have reached your breaking point. You will be able to take a greater stride ahead towards something that will make you pleased in this manner.
You studied hard for a few years and put in many hours to earn your diploma. Then you landed that dream job as a nurse, doing precisely what you wanted to do. You're well-paid, have solid professional contacts, and are confident in your talents.
Then all of a sudden, you despise it. Everything about it irritates you. And you can't tell anybody because how can you explain how your time, money, effort, energy, agony, frustration, and hard work were all for naught? How do you tell someone you're burning out because it wasn't what you expected?
If you've discovered that becoming a nurse isn't for you, don't despair: it's not the end of the world. Instead, various alternatives are available to you that do not include travelling back in time to make a new decision or starting again from the beginning.
Why must you be feeling this way?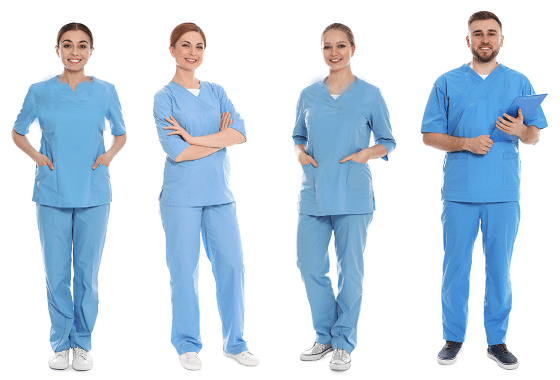 When you first begin your nursing profession, you must be pleased about the good you could accomplish in this community. However, you are not the only one who no longer feels this way. Finding out why you think the way you do is the first step in determining what you want to do with your life.
Perhaps the employers or coworkers make each shift a burden. Maybe you don't like your present work anymore, or it's too stressful for you at this point in your life.
You might be one of the many nurses who is experiencing burnout right now. You'll be better prepared to move on to a professional path that better matches your needs, objectives, and personality if you spend the time to work through these potentially challenging feelings.
You could discover that all you need to do is make a minor adjustment to get out of your current situation. On, either way, you may find that nursing has sapped all of your enthusiasm, indicating that a big shift is required.
This is something I went through a few years ago. In my employment, I found myself pressured and unsatisfied. I was one of the rare nurses that preferred paperwork over the bedside nursing aspect of my profession.
As I analyzed my emotions, I realized that I could put my nursing skills to greater use in a way that fit me while still utilizing my nursing degree.
Why Aren't You Interested in Becoming a Nurse
There are several reasons why you no longer desire to be a nurse. We know better than anybody that things aren't always as they seem. Some of the most common reasons for nurses wanting to quit the profession include:
There aren't enough nurses to care for all of the patients. You're overworked, stressed out, and exhausted all of the time. The staffing ratios are entirely out of whack, and you're doing the duties of two or three nurses.
Bullies exist in the workplace. There are always one or two workers that make work challenging daily in any profession. They're generally senior workers who believe they know everything and try to force others to do things their way.
The physicians are obnoxious. Nurses must work with a solid group of supporting doctors. Working with physicians who insult or reprimand nurses or treat them as second-class citizens might make any nurse want to quit.
On your day off, you are summoned. This happens much too frequently. Mandatory meetings are sometimes scheduled on your day out, preventing you from getting the rest you require. You may also be called in to fill in for a nurse who has phoned in sick or has an emergency. We're all for helping out coworkers, but losing all of our vacation days is absurd.
Some of the more examples you don't want to be a nurse anymore are:
You are Feeling Stuck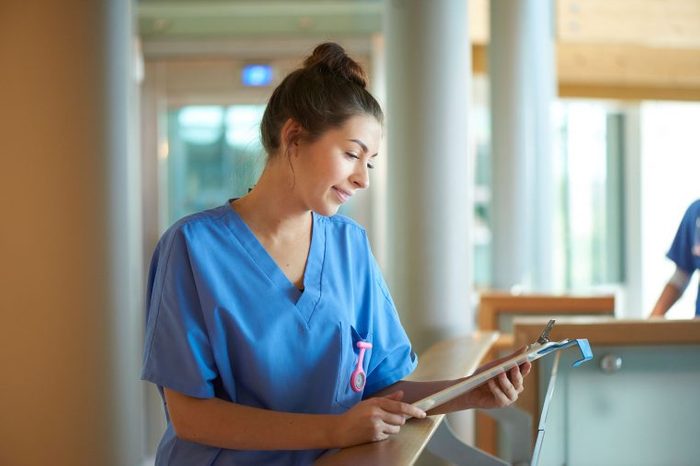 A lot of nurses, especially as you become older, will grumble. You are not satisfied is because you feel trapped and limited in the possibilities. Your only alternative is to retire, and you might whine until you do.
It's OK to take a break from something that doesn't make you happy and return to it later. Most nurses are afraid that if they quit their current job, they will never get it back. That dread will enslave you and turn you resentful.
You Might be Tired of all the Politics That is Happening
There is good management, and there is terrible management everywhere. A situation might appear unjust at times, and management may fail to address it correctly. If you believe that as an employee, you were not treated with the respect that you deserved. Don't keep it a secret. Negative sentiments and ideas may become poisonous if they are kept hidden.
Talking to management about your concerns is the best course of action. If they aren't treating your concerns with respect. You'll have the motive to search for another unit or company that respects its employees better. You'll be in a better position knowing you'll be able to leave that atmosphere behind in exchange for a better one. This will empower you to become the happy nurse you desire.
Nursing is no longer a rewarding profession for you
When the positive aspects of work do not exceed the bad aspects, burnout arises. Long hours, inadequate management, discomfort, and sleep deprivation may be too much to handle. These stressful circumstances may overshadow the advantages of working as a nurse. It's possible that you no longer perceive it as a meaningful and gratifying profession.
When the positive aspects of work do not exceed the bad aspects, burnout arises. Long hours, inadequate management, discomfort, and sleep deprivation may be too much to handle. These stressful circumstances may overshadow the advantages of working as a nurse. It's possible that you no longer perceive it as a meaningful and gratifying profession.
Why did you become a nurse?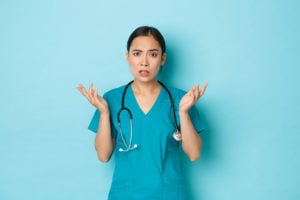 To help people, you become a nurse. You didn't get into nursing to fill out mounds of paperwork that had nothing to do with the patients or their care. You didn't go into nursing to be responsible for all administrative activities.
You didn't become a nurse to defend your license every day because a doctor's patient wants things done a specific way, and no one will stand up for you when it's unsafe or simply not common sense. You may like caring for patients, but that is no longer sufficient. The nurses are inherently dedicated and hardworking, but that is no longer enough.
You've fulfilled all your educational requirements and performed the duties you've been given, yet it's not enough.
Making a Basic Change
If you've just lost interest in your chosen profession of nursing, a simple move may be all you need to rekindle your enthusiasm.
Consider changing units within your hospital, switching to a new healthcare institution, or switching from hospital nursing to clinic nursing.
A career as public health, hospice, or home health nurse is also an option. If you are completely dissatisfied with your job or are just too stressed to consider working in a comparable sector, you may need to make a significant career shift.
You might be able to apply for your nursing bachelor's degree in non-patient care settings. Many of these positions need the leadership and management abilities you've developed over your nursing career. The following are some of the finest choices:
Consultant for legal nurses.
Dietitian.
An educator for nurses.
Nurse-scientist.
The nurse who specializes in forensics.
Ethical nurse practitioner.
A dental hygienist.
Counselor for addictions.
Sales agent for pharmaceuticals.
Educator on diabetes
Auditor for nurses.
These are just a handful of the choices available to nurses seeking a change of pace. There are various other choices available to nurses who aren't interested in working in a typical hospital setting, so don't give up on your rewarding profession, no matter how challenging it may be at times.
New Career Directions
However, having a nursing degree does not imply that you must utilize it for the rest of your life.
You may acquire a second bachelor's degree by returning to school. You may be eligible for graduate school in completely another subject if you already have a bachelor's degree in nursing.
When it comes to a new professional path, the sky is the limit. Think beyond the box, and don't limit yourself by your previous knowledge and experiences. If the stress of nursing is getting to you, look for low-stress professions and offer a lot of personal freedom. This can help you avoid nursing burnout, which you may already be experiencing in your present position.