Introduction
Nurses promote health through educating patients and the general public on how to avoid disease and damage, providing care and assisting in the cure, participating in rehabilitation, and providing support. No other healthcare practitioner plays such a large and diverse role.
Nurses assist individuals in gaining a better understanding of the psychological, physiological, intellectual, and diverse experiences they face during health and disease. Nurses assist individuals and families in coping with disease, dealing with it, and, if required, living with it so that they can keep living their lives.
Nurses do more than just look after patients. They've always stood at the vanguard of health-care as well as public-health reform.
Nursing, as noble as this profession is, is equal parts challenging and taxing as well. We often overlook the extra efforts put in by these nurses; without them, our healthcare system will be hanging by a thread. But the main question is do nurses get paid as much as they put their efforts into their works?
Well, in this article we will be discussing how often nurses get raises and are it enough as compared to their efforts and works.
How Often do Nurses Get Raise?
This is the sole issue in many people's thoughts, especially at this period of turmoil. There aren't any clear rules in place for that. And it differs from one location to the next and from one organization to the other.
Nevertheless, you can anticipate an annual increase of roughly 1% to 3%. However, there are times when nurses do not receive an increase for two or three years. Nurses with a long work experience tend to base yearly pay increases on actual data such as the average annual increment in the same geographical region and the current rate of inflation.
Salaries of Registered Nurse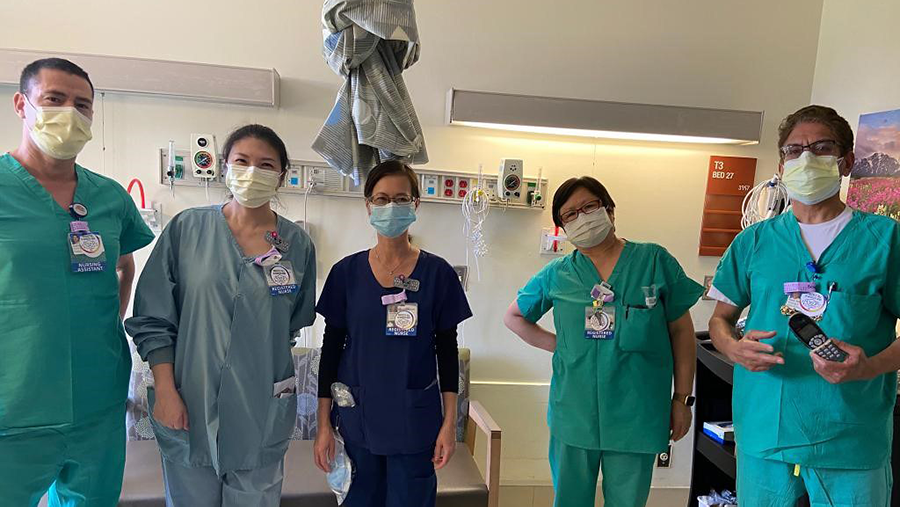 A career as a registered nurse opens up a plethora of opportunities, each with its own set of pay scales. Obtaining your registered nurse license might open the door to a wide range of earning opportunities and nursing positions. The average compensation for a variety of RN positions is increasing across the country. Registered nurses are well compensated. The average yearly wage for registered nurses is $77,460, according to the most available data from the United States Bureau of Labor Statistics. Actual pay will vary substantially depending on your specialization, region, years of experience, and other things.
Your school, specialization, employer, as well as where you reside can all have a significant impact on your earning potential.
Factors Affecting the Salary of RN
The degree you possess and the length of time you've worked as an RN are two of the most important elements that impact how much you can earn as an RN. Nurses with a two-year Associate Degree in Nursing (ADN) or perhaps a four-year Bachelor of Science in Nursing (BSN) degree can practice as registered nurses. The professions that need more responsibilities and expertise hence pay better—are frequently ones that demand a BSN. In other cases, your wage is determined by your expertise. Aside from the improved salary, RNs with BSNs will have more opportunities to work in management and leadership capacities. With a BSN, you could work as a head nurse or as a director of nursing. Your advanced education may even permit you to join the staff members of your hospital or clinic as a director of nursing.
Operating as an RN has a lot of advantages, one of which is the range of areas you can operate. Registered nurses operate in a variety of settings, including schools, large corporations, government entities, and much more. As an RN, where you work might have a significant impact on your pay. Remember that just because your RN job title has a lower starting salary doesn't imply your overall compensation package won't be.
Last, but never least, your experience counts and matters a lot. The more experienced you are, the greater and much more attractive package awaits you.
How to Increase Your Chances of Getting a Raise?
Obtaining certification in a specialization is one of the finest methods to boost your salary. Nurse certification is required or recommended in several nursing specializations. To acquire one of these, you'll have to meet certain requirements, such as having a certain number of years of work and passing an examination. Obtaining an ANCC certification in your specialist area will get you the title of Registered Nurse-Board Certified (RN-BC).
Think about getting a professional qualification if you want to boost your job much further. Nurses with a Master of Science in Nursing degree can broaden their field of expertise, advance to leadership positions, and make substantially more money. As per the Bureau of Labor Statistics, nurse practitioners with an MSN earn an average of $111,840 per year. When compared to the average RN income, this represents a 44 percent boost.
Working extra is another strategy to boost your wages. As per a 2019 Medscape survey, 40% of registered nurses work overtime on a constant schedule, and 27% say extra is their principal source of additional money. Your employer will determine how much overtime you are eligible for, but overtime hours are a terrific method for many nurses to supplement their pay.
As per Geiser, nurses who are representatives of a nurse-affiliated labor union or other recognized professional group that negotiate or campaign for higher compensation on account of its employees can boost their income.
Conclusion
The main purpose of this article was to enlighten you with the fact that nurses get raises like other employments or not. So, in short, yes, they do, however, sometimes it's either minimal or if you were inconsistent with your job then you get none as well. We have also discussed alternate options within this article which you can go through to see how you can look up some additional ways to give a boost to your earnings.