Women love to look best when they are on a job, but they are not sure if makeup is allowed in their profession or not. The answer is yes! Nurses do wear makeup, and it's a great idea for a few reasons. First of all, a little makeup can help with your self-confidence–and that's pretty important when you're dealing with patients on a daily basis.
Second, wearing make-up helps give your face some color. Often, those working in the healthcare profession have pale complexions from prolonged exposure to fluorescent lights and lack of natural sunlight. This can make you look tired and drained, but the hue from a base coat of foundation or blush will help combat that problem.
Today's nurse can find a large array of cosmetics that are designed to fit into the most hectic daily routines, which ultimately benefit the nurse's appearance, confidence, and professionalism. The amount you wear depends on your personal preference. Makeup can be used to accentuate features of the face which can improve one's appearance while wearing makeup.
Rules associated with nurses wearing makeup
There are some rules that concern how nurses should wear makeup. Nurses are expected to follow professional standards when it comes to their appearance. Nursing is more than just a profession; it is more of a lifestyle. Nurses are more than professional workers; they are also role models for the younger generation.
Some facilities prohibit makeup of any kind while others allow makeup in specific colors. Makeup policies may vary by floor, unit, shift, or job function.
When we visit any hospital, we can see that almost all nurses are wearing makeup, working in the emergency ward, in clinics, or other areas of the hospital. But there are some rules to follow while working in an operation theater. In such conditions, nurses should clean their face and hand properly and wear a mask instead of makeup. In some places, student nurses are also not allowed to wear makeup.
Rules for wearing makeup in government hospitals are also similar to that of private clinics. But still, if you have confusion, you can ask your manager.
Makeup tips for a nurse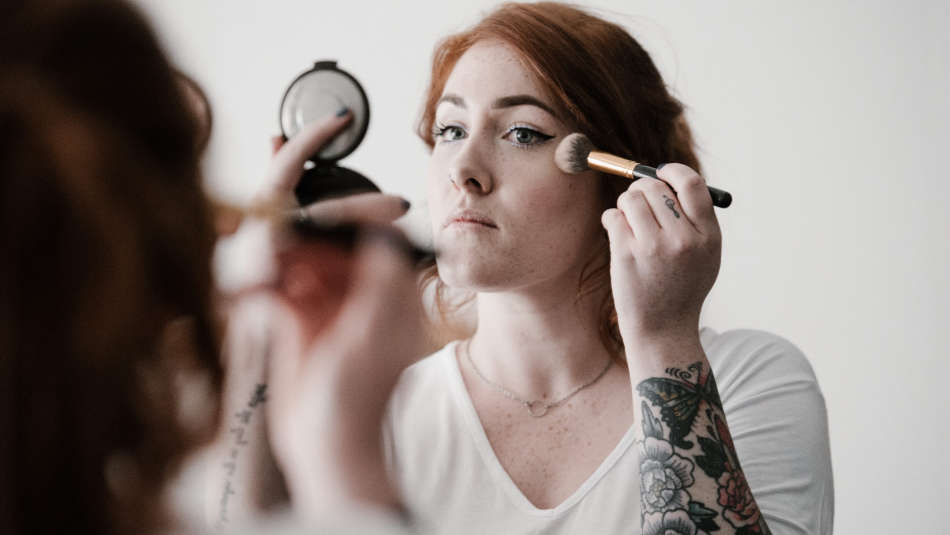 Nurses work long hours, spending many of their days on their feet. This means that it is important for them to choose their makeup wisely. There are certain products that work well for different skin types, but to ensure that you look great every day, the following tips will help you find the makeup product for your job.
Makeup should be moderate
Nurses-in-training should be allowed to wear makeup to work, but their looks should be moderate. Extreme makeup styles are distracting and can impede care.
Eyeshadows should be of light colors like brown or gray, lipsticks should have a peachy or natural shade and blushes should have a color near to the skin tone. Dark makeup is appropriate only for parties, so as a nurse you should look professional and decent rather than going out for a party in some club.
Use a long-lasting foundation with a blending brush
As a nurse when you're on your feet all day, you want a foundation that lasts. Long-lasting foundation for professional results. Clinique's Long Lasting Compact Foundation promises 12 hours of fresh, natural-looking coverage that lasts all day through heat, humidity, and nonstop activity. Provides waterproof, transfer-resistant lasting coverage that won't change, smudge or come off on clothes. Nurses don't have enough time to set their makeup after every hour so a matte foundation is recommended rather than a liquid one.
A foundation blender is important to make your skin look even. When you blend through the brush upward, all the extra lines become even and it makes your makeup long-lasting.
Natural-looking eyeshadow
The eyeshadow should not be loud rather it should be natural. You can use eyeshadow only to give shine to your eyelids.
Apply nude colors to your eyelids. If you want to show some glam you can use a little glittery shade but not too loud.
Go for a concealer
Nurses have a lot to do every day – from checking vitals, administering care, and getting medications right. Because of too much work, they can't sleep properly and dark circles appear on their faces. So, they need a concealer that offers flawless coverage and stays put – even through long shifts and busy days.
Conceal imperfections with cream or liquid concealer. Concealing helps to reduce the look of dark circles, birthmarks, blemishes, scars, and other skin discolorations.
Lip balm instead of lipstick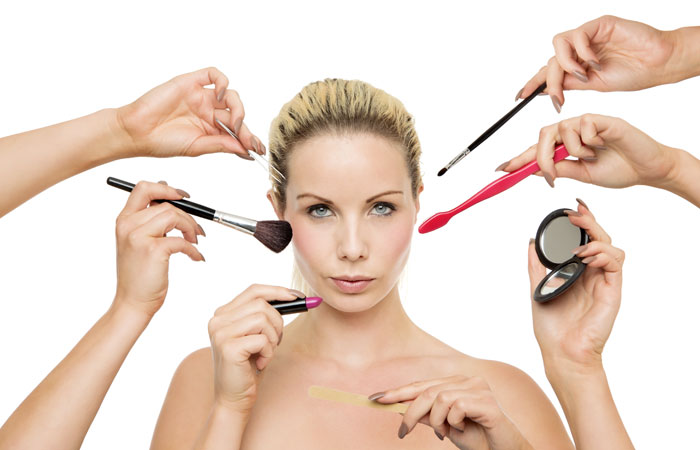 A tinted lip balm has all-natural waxes and colors, vitamins A and E to keep your lips moisturized and protected. So, nurses do prefer lip balm instead of lipstick. Lipsticks don't stay long and make your lips dry.
But if you want to go for lipstick, select a matte one. It will last longer.
Blush on according to skin tone
The best color blush on a nurse is the one that matches her skin tone. However, if you need to wear white, you should choose light pink blush on a nurse. Some of the most commonly used colors for blush on a nurse are coral and pink. Coral comes from a reddened tone which is very healthy-looking and nice for everyone. Pink is more girlish and can make a smiling face look younger.
Make your eyes look fresh by using mascara and eyeliner
By using waterproof mascara your eyes look fresh but remember to apply a little amount, otherwise, your makeup looks heavy.
If you have a lack of sleep, you can make your eyes round by using eyeliner. It will help to hide your sleepy eyes.
Conclusion
Nurses are always concerned with the way they look. They want to look their best, which is something that they should be proud of. However, they should not try to make themselves look younger than they are. They should wear makeup, but not too much. After all, they are not trying to attract men, they are trying to do their job.