Nurses, being the most crucial resources of any health organization, are responsible to provide health and care services to those who need such services. The main duty places are hospitals, nursing centers, and old age houses where people require special and medical care, and consideration. During the professional training of nurses, they are taught and made through practices of health and hygiene and how to create a better environment having standard and certified conditions provide best services to the needy ones.
Being responsible to provide hygienic services to patients, nurses remain under debate when the self-hygiene of nurses is being considered. From the point of selecting uniform which a nurse should wear in any hospital, the surgical masks, surgical hands, foot covers, gloves, the main concern is of the personal health and hygiene of nurses.
Nails are the most crucial part of the human body, when comes to nurses, this is not an option at all. Nurses cannot have long or even short-sized nails for several physical and scientific reasons. Almost every health organization doesn't allow their nurses to keep long nails. Safety associations dealing with the safety of patients and health institutes have rules and regulations for the size of nails that medical staff and medical laborers should have during their duty. These rules and regulations are carefully developed and designed through research on scientific terms. Such rules and regulations are also revised by World Health Organization and the Centers for Diseases Control and Prevention. The only basis of all these rules and regulations is the requirement of cleanliness in an environment where little germs can be dangerous for patients.
No matter the long nails are washed regularly, the gap which is created due to lifting of the nails while growing long, is the ideal place for germs to stay and boom. It is also scientifically approved that polished nails are more likely to attract germs as compared to ordinary long nails. Long nails which are providing a safe and sound place for germs to stay and grow, here is why long nails are much more dangerous than what we think of.
Long Nails trap-s for bacteria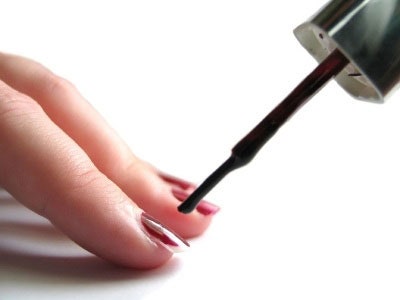 Long nails are not allowed for medical and laborer staff in hospitals. The main reason behind this is the gap where bacteria is trapped and despite being washed and sanitized, there are more chances for the bacteria to stay in the gaps and flourish resulting in some bacteria in near future. Whenever hands are being washed or exposed to any liquid, the trapped bacteria cannot be approached and cannot be removed. After being dried out with a towel, the area underneath the nails remains moistens which helps bacteria to grow.
Nurses-Exposed to microorganisms
During the job responsibilities, nurses provide medical care to several patients during the visit rounds. Despite wearing surgical gloves, nurses have high chances of getting exposed to dangerous microorganisms and viruses from different patients. Other patients, who might be in critical situations or at risk of getting germs and viruses, can also be exposed if they are taken from one patient on touching, injecting, or dressing.
Nurses are also protected by avoiding nail contamination
Avoiding nail contamination not only protects vulnerable patients from pathogens transmitted by a nurse's unclean manicure but also protects nurses from illness. If you maintain your nails short and clean and wash and sanitize your hands frequently throughout the day, you'll be less likely to become sick from being around infected people. Nail paint prohibitions at hospitals aren't in place to punish fashionistas; they're in a place to protect patients.
Nail covers raise the Risk of Infection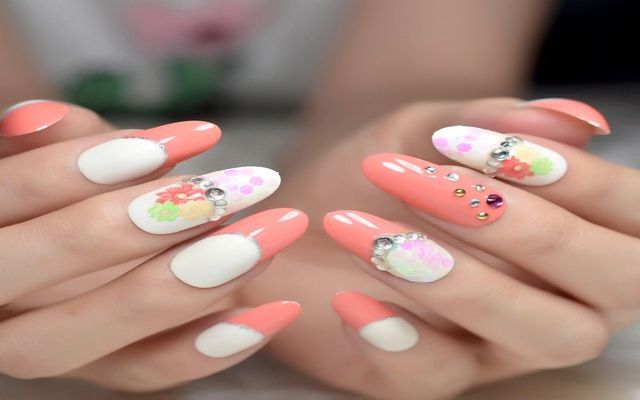 The statement of nail cover raises the risk of contamination, germ transfer, and infection has research backups in much detail. Contamination is a great and worst risk for nurses for themselves and their patients. So, increasing the risk of such dangerous things is worst for the circumstances which such risks can create. So, there isn't any human reason for having long nails along with nail cover gel or conventional nail polish.
Job responsibilities and nature of service
The above-discussed rules and regulations are for those nurses who are working directly with in-door patients. Other medical staff along with nurses, whose job is other administrative, managerial, or dealing with out-door patients at clinics, is provided bit relaxation regarding rules and regulations. For example, a nurse serving as clinical nurse manager, or in charge of batch wing, hasn't the restrictions which are imposed on the other nurses in hospital directly associated with serious patients.
The standard length of a nurse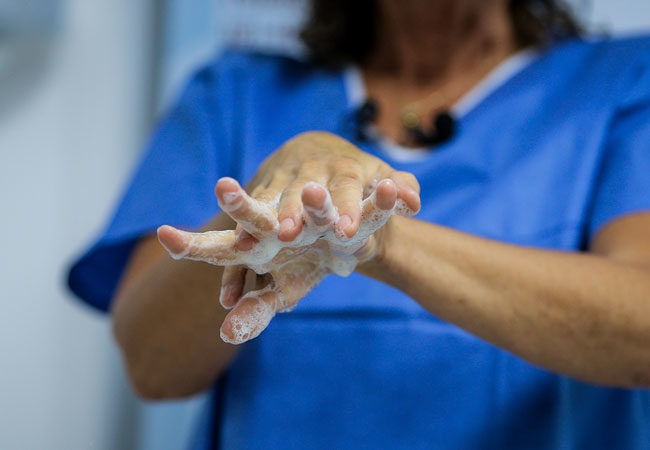 Several nursing schools and graduating institutions have their standard length for both male and female nurses but the standard rule for the nail length of a nurse is that the nails should not be seen from the palm side of the hand. Some health institutions have different regulations for registered and unregistered nurses and it is observed that the obligations for unregistered nurses are more severe than those of registered nurses. The main reason behind this is that registered nurses are made clear of all such regulations during their certified course.
Surgical Gloves
The stretching quality of surgical gloves which are used in hospitals is not that high. This is the reason when worn by hand with long nails, are easily torn by the stretch made by the long nails. Unfortunately, if the gloves are torn during any medical process, then any bacteria, viruses, or germs under or on your nails can access the patients under observation.
Conclusion
It would be a bit difficult for female nurses to maintain the standard size of their nails to prevent any miss happenings at the workplace. On the other hand, male nurses would be easier under the rules and regulations as they don't use to have long nails. However, due to health and hygiene issues, it's quite better and beneficial to go with rules and regulations instead of trying to consider a beauty element.