Do you own a pair of shoes with long shoelaces? Long shoelaces are a pain to deal with. They can also be clumsy, causing you to trip and stumble. It might be difficult to figure out what to do with your long shoelaces if you don't want to cut them. We've all purchased a pair of shoes with shoelaces that were just a tad too long. They're double-knotted or tucked into the side of our shoes the majority of the time. There are, however, other ways to cope with overly long shoelaces. You may either shorten shoelaces without cutting them or just cut them off. However, you may still look trendy without cutting them off and keeping them at the proper length. So, how would you like your shoes to turn up? If you want a glamorous side, some options seem like you just stepped out of a fashion store. There are choices if you want something quick, simple, and long-lasting. There are other alternatives if you just want to go for a nice stroll in your shoes. So, regardless of your style, the sort of shoes you wear, or the color of your shoelaces, you can still be yourself. Nothing stops you from being in a tip-top form whenever it comes to your style and preferences. You may also use lacing to express yourself. With just a little effort, you can appear trendy.
Is it Possible to Shorten Shoelaces?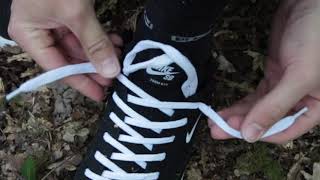 You can shorten the shoelaces of any shoe you purchase. Shoes generally come with laces that are much longer than you need. However, it is entirely up to you and how you want your shoes to appear. If you already have some greasy, dirt-covered, and discolored boots that are beyond repair. It won't make a difference if your shoelaces have some burned ends or if they are cut. If you have some new nice shoes that are intended for a night out on the town, however, you'll want to maintain them looking their best.
Tricks to Shorten Laces without Cutting Them
There are several methods to tie shoes, and the number of options has expanded throughout time. While there are many different sorts of ties, only a fraction have made it to the "top" coolest list. They also assist you in reducing your shoelaces to the length you want them to be without doing anything extreme. There is no chopping or burning involved; there will be no frayed, crazy-looking shoelace ends. Besides cutting the excess length of the laces, there are a few hacks that you can use to make your shoelaces short or appropriate size. Down below are listed some of the hacks that you can utilize.
Different Lacing Styles
There are several knots for reducing the length of laces and different lacing techniques as well. This reminds me of spider web weaving; it's a type of diagonal lacing that runs straight down the sides of your shoes. It ensures a secure fit, and you may even have it done by a cobbler.
Another option is supernova lacing, which is shaped like a V. It's a long-lasting lace method that includes continuous diagonal crossing.
Lacing the shoes while on your feet is a way of artificially shortening them; when returning to the tip of the shoe, near your toes, lace back through the holes. After you've completed this, make a knot at the bottom of the shoe. All of your extras should be kept there, safely out of the way.
There are other lacing techniques as well that take advantage of the length of the shoelaces, i.e., Ladder lacing, straight bar lacing, and many more.
Use a Custom Knot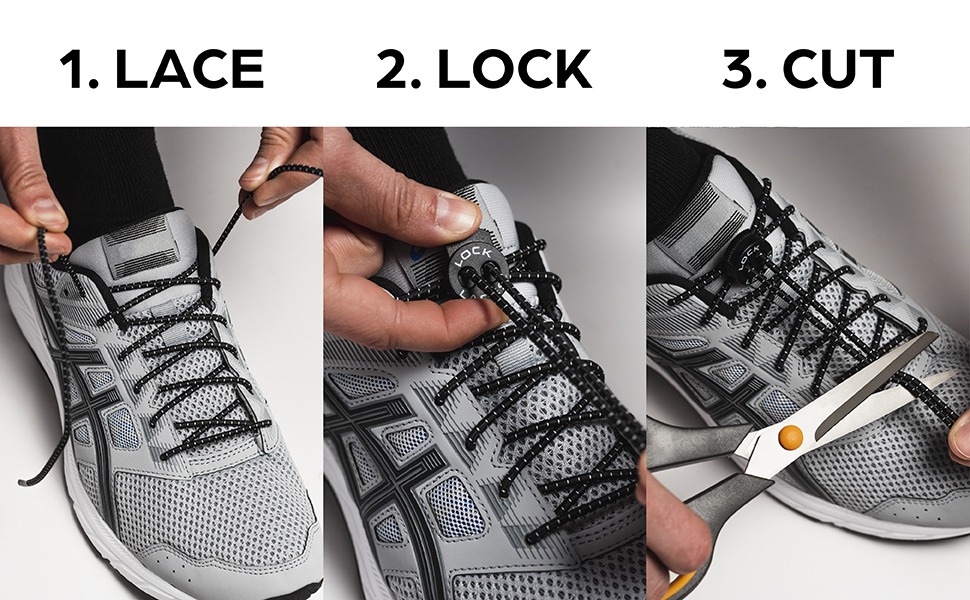 You may shorten the length of your laces by using a particular knot. Not only for decorative purposes but also to creatively use up the length of shoelaces and create a win-win scenario. The Ian knot is a common type of knot that can aid you in accomplishing this. To tie the Ian knot, begin by lacing the shoes normally as if you were doing a regular knot. By doubling both laces over at the same time, create a loop. Cross the loops through in an anticlockwise way after twisting them. Grab opposing loops with each hand. Pull the loops loose to form a beautiful bow, then tighten them again. This knot resembles a regular lace knot in style. However, because it was done faster with less tugging and pulling, your shoelaces will last longer. Because there is less wear and tear on your shoelaces, they can stay looking new for longer.
There are numerous different ways to tie knots. This can be in the left-to-right, front-to-back, or top-to-bottom direction. You may also use various fingers to make different knots. To keep your shoelaces from falling undone, double-check that you're tying a tight, snug knot. Before going on your activities, always pull nice and tight. Understand the sort of material your laces are made of since some materials slide apart more quickly than others.
Tuck Them In
If you don't want to adjust your shoelaces or apply a specific knot to shorten them, there's another option. Simply tuck the extra shoelaces inside your shoes after trying them. The skill of tucking shoelaces into the sides or front of your shoes so that they are hidden is known as the good tuck 'n' go. Shoelaces are tucked behind the "tongue" in some cases and on the sides in others. If you're doing this while participating in sports or exercising, be aware that it may irritate your foot. If left untreated, this can also lead to infection. Along with the lacing pattern, the tucking method may also be used to tuck under crossings. This may be done all the way along the middle of the shoe. Tucking the shoelace allows you to utilize the extra length of the laces while simultaneously hiding and shortening them without making them thick and sticky.
Make a Half-Fold
You may fold the full length of your shoelaces in half and then lace up your shoe using that length. This is a quick and easy technique to shorten your shoelaces without having to cut them.
Run your Laces through the Highest Eyelets on your Shoes Twice
Normally lace up your shoe twice. Run your laces through the top eyelet twice or as many times as necessary to reduce its length.
Only if your shoelaces are thin and the eyelets are broad will this approach work. You may even choose to do double looping for each eyelet twice if the shoelaces are way too long and require a lot of reduction.
Replace the Shoelaces
Alternatively, you may simply change your shoelaces. Remove the ones that are too long and replace them with those that are the right length.
How to Choose the Correct Shoelace Size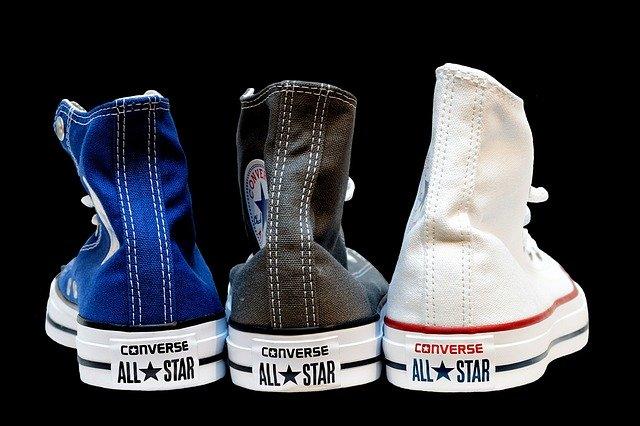 Take one of your perfectly fitting shoelaces and measure it to determine the correct size for your shoelace. It's also worth noting how many eyelets it requires until it's entirely tied up. This dimension can be used to order shoelaces or to trim a long one to size.
The Advantages of Buying the Right Shoelace Size
You will be able to avoid certain negative factors if you purchase the right shoe sizes. Furthermore, not all feet are created equal; feet have different shapes, with some being broader at the top than others. Other considerations are also taken into account by some people. The perfect shoelaces determine your and your feet's safety; it also helps to prevent both acute and long-term damage. Buying the correct shoelace size or cutting your own shoelaces to the appropriate length will allow you to accomplish the following:
Avoid Tripping
If your shoelaces are excessively lengthy, you may trip and fall. Do you have a job that requires you to be on your feet all day? You can't afford to have your shoelaces fly out of your shoes during that. If you purchase the proper size of laces, your shoelaces are less likely to come loose.
Eliminating Clumsiness
When you use shoelaces that are the appropriate size, you may eliminate clumsiness. Avoid being annoyed by shoelaces that come off too frequently by walking.
Avoid Shoelace Damage
When shoelaces are too long, and you step on them while walking, they are more likely to be damaged this way. You'll start to resent them as they fray.
You Can Use the Knot You Want
If your shoelaces are the appropriate size, you can use the knot you desire, not the one you're obliged to use. With the proper sizes, your shoes will be easy to tie and maintain.
Conclusion
Shoelaces may appear to be of little concern, yet they may be quite inconvenient if they are extremely long. But don't let them get the best of you because it's no big deal now! Don't worry if your recently bought shoes don't come in the right size of shoelaces. You'll be pleased with your shoelaces if you use any of the techniques we've suggested above to shorten them. Now it's up to you; go ahead with trying different knots for your favorite shoes. Keep the one that suits your style the best.
Good Luck!