Nurses are considered to be an asset to the health care system of a country. The duties that they fulfill daily are often considered much underrated. But if one looks into them in detail, managing everything at once is not easy. This means maintaining a good relationship with their colleagues, dealing with patients calmly and acting as a bridge between the doctor and patient, and providing the patient's history in detail so that the doctor could understand the illness better. Not just this but performing the diagnostic tests and dealing with patients with every kind of behavior daily is also a nurse's duty.
Nursing is a profession that is much diversified and constantly evolving. You get to work in many different types of environments and roles. This is the reason why a lot of work opportunities are being created for nurses. This brings us to the question that can a nurse work for the CIA? Lets' find out about it below.
What is the CIA?
We should know about what exactly the CIA is before going into its work opportunities for nurses. CIA stands for Central Intelligence Agency. The CIA is a United States government agency. This agency of the United States of America offers objective intelligence on other countries. It deals with global concerns and provides an opinion about them. The President, National Security Council, and Policymakers are the ones to whom these opinions are given. It assists them in making the right National Security choices.
This agency works as a primary source of data and doesn't rely on second-hand information. This is the reason why they don't give any policy recommendations. They work with different departments and agencies and assist them by providing objective intelligence.
Can nurses work for the CIA?
Every place has its requirements that need to be met before hiring an employee. When we talk about the Central Intelligence Agency, the nurses they hire are supposed to be occupational health nurses.
Who is an occupational health nurse?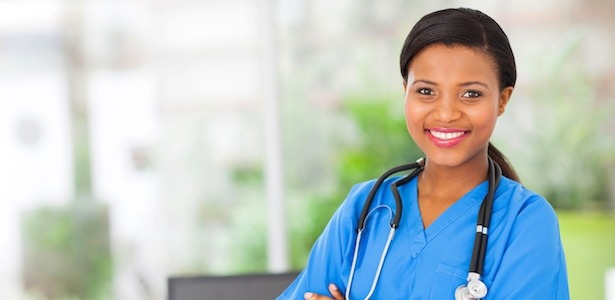 An occupational health nurse provides safety programs to the workers, employees, and populations. Their work revolves around the following responsibilities.
Promotion and restoration of health
Prevention of illness and injury
Protection of workers from occupational and environmental dangers.
Maintaining a healthy work environment
The job description
When an occupational nurse is hired at the CIA, several duties are assigned to them. A nurse here gets to work in a diversified and challenging environment. For experienced nurses who like to practice in the field of travel medicine, OSHA programs, healthcare of employees, and emergencies there will be various and demanding opportunities in occupational health. The key responsibilities of an occupational nurse at the CIA will be
Providing a range of occupational health services
A nurse working at the CIA is required to provide these services. It includes identifying and understanding all the illnesses and injuries whether they are occupational or non-occupational.
Administer medication and provide information
Immunizations take place after some time at the CIA. A nurse is responsible to administer them. The work doesn't end here. Many people travel overseas and all of their medical information is provided by a nurse who works at the CIA.
Deal with Medical emergencies
This is where a nurse has to be very careful and attentive. A nurse has to be there in medical emergencies, offer medical assessments in emergencies, and maintain supplies and equipment to be used in an emergency using their experience, skills, and education.
Implement health education programs
The federal standards require health education programs to be conducted periodically. An occupational nurse plays a very important role in implementing them. Programs that are ordered by OSHA that include hearing and Spirometric testing, employee counseling sessions, and health promotion campaigns all come under this.
Nurses who work at the CIA are required to maintain their certifications. This is mandated by the organization. It helps them in being updated with their current skillset and knowledge.
Who you will work with
The Central Intelligence Agency is a much-diversified place and the opportunities there make people learn a lot about what's going on globally. The people who work here come from all kinds of backgrounds and share unique viewpoints. There are two reasons why the CIA has a diversified workforce. The first reason is that when you work with different departments and agencies within the country so it is a confirmed thing that the people you will get to interact with there will have a different perspective to think about the things around them. Secondly, it is important to have an array of perceptive minds to take better decisions for the safety of the country.
Benefits of working for the CIA
Everyone who is employed needs a work-life balance. Sometimes people get so occupied with their work that they don't get enough time to spend with their family so that they can concentrate on their work. This doesn't happen with the employees at the CIA. They offer benefits like time off, sick leaves, family support programs, health benefits, flexible schedules, and many more. You just need to be focused on the mission of the CIA, which is to maintain the safety of the country.
Conclusion
There is nursing work wherever you go. A nurse enjoys the benefits of working in different locations. Whether it is a hospital in an urban area or a small clinic in a rural area, a nurse is necessary for every health care setup. Any state or country in the world welcomes a nurse with great hospitality. But when it comes to working for your own country as a nurse then you do get that adrenaline rush inside you.
The Central Intelligence Agency works for the safety and security of the United States of America. They offer a lot of work opportunities to people and that also includes opportunities for an occupational nurse. They go through a complex hiring procedure to select the right candidate for the position of occupational nurse for their agency. The CIA cares for their employees and this is why they want the health care providers they hire to be the best ones.